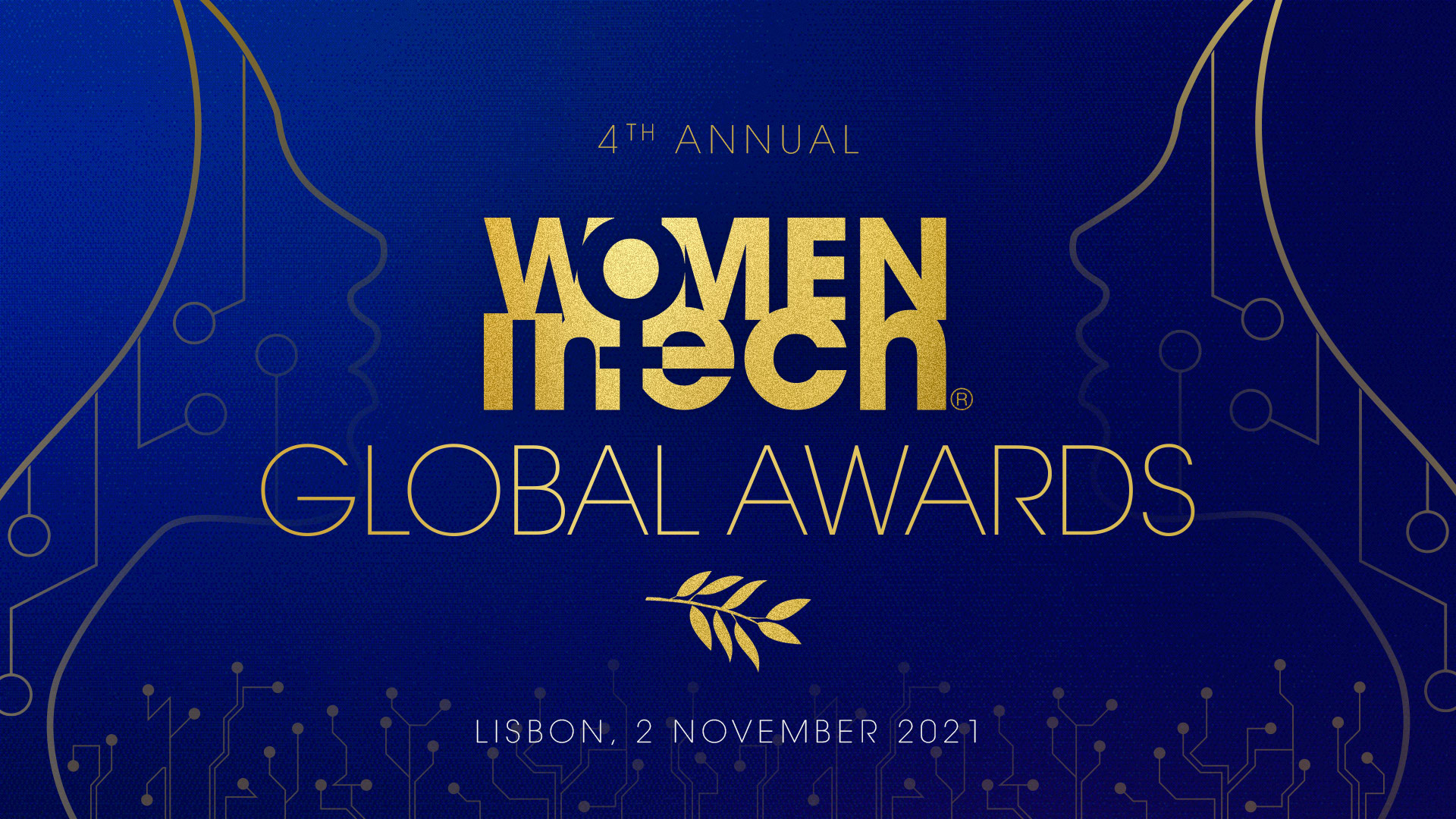 Women in Tech® Global Awards 2021 Winners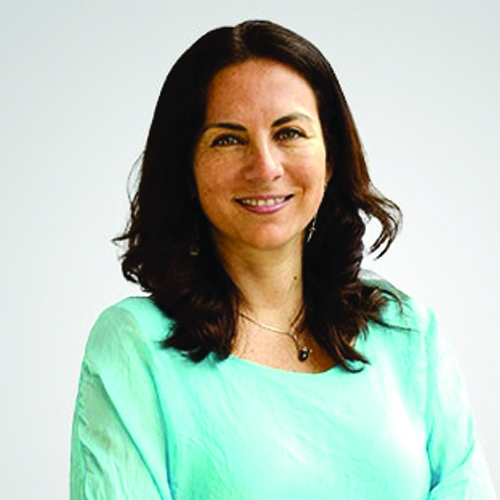 Monica Retamal
Social entrepreneur and technological businesswoman
Lifetime Achievement Award
Social Entrepreneur since 2015 and technological entrepreneur since 1999. Monika is currently the Executive Director of Fundación Kodea, a social enterprise whose mission is to digitally empower the inhabitants of Chile, promoting a more inclusive technological development and the democratization of scientific-digital knowledge, to digitally empower its beneficiaries and bring them closer to the opportunities that the digital age offers. She has been working intensively to promote digital job retraining, technological literacy and a school education that incorporates Computer Science in the classroom.
With her vision that Chile and Latin America become aware of the importance of training talents for the digital world in a massive way and democratizing access to higher-level digital skills, Mónica brought to Chile the largest digital education campaign in the world Hour of Code (Code.org) and with Kodea Foundation she has developed several initiatives oriented to education, such as the Los Creadores school digital talent award, the training in computational thinking of 6000 teachers, EduK, IdeoDigital; as well as; Women Programmers, Digital Talent for Chile and Connected Entrepreneurs and the citizen platform Nuestra Voz. Her programs have allowed more than 1.5 million people to develop skills for the 21st century and also reach their families and society.
She received in 2015 the Chiletec Women in TIC award, in 2016 the Service Export Award (Sofofa and the Ministry of Finance). She was awarded as part of the 100 Women Leaders of Chile and was an ambassador Chile Brand.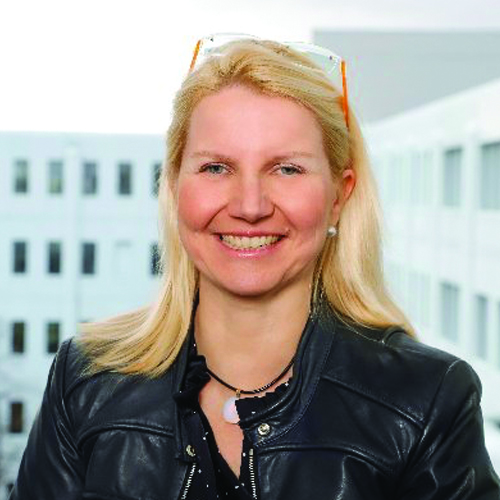 GLOBAL LEADERSHIP AWARD
Hanna Hennig, Chief Information Officer Siemens AG, enables the digitalization of the global technology powerhouse. Hanna is a passionate technologist and has gathered more than 25 years of experience in IT. She supported and guided varied companies in their business and digital transformations, among them Osram, Telefonica O2, E.ON, Robert Bosch and Cap Gemini. She studied economics and Japanese studies at the University of Hannover. Hanna is doing her part to ensure that the topic of diversity regularly receives attention. She activates women via social media to participate in hackathons or to conquer new technology fields such as IoT/IIoT, AI, ML, mixed realities and robotics.
She makes the case for targeting STEM subjects in schools and universities, including from a diversity perspective. At the end of 2020, she dedicated a post on LinkedIn to the topic of advancing women in IT, calling for, «We need to kick up more dust!»
Hanna promotes the CIO Run & Bike initiative, a yearly diversity charity of the German CIO magazine. Together with IT colleagues, she herself takes part in the run every year, which raises funds for more educational equality, equal opportunities and the digital integration of teenagers and young adults. Talking about cultural change in the context of IT means talking about IT/OT convergence. Siemens IT is ready to be a successful player in the next phase of digitalization and especially with IT/OT convergence. Hanna is convinced that when it comes to sustainability, it's important that we all join forces and need to act now.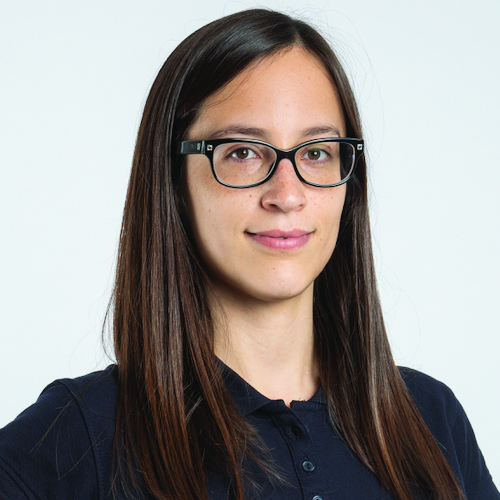 Cristina Aleixendri Muñoz
COO and Co-founder bound4blue
START-UP AWARD
At the age of 22 Cristina co-founded bound4blue (b4b), where she is breaking new ground, bringing to market radical improvements for the shipping industry, one of the most pollutant, conservative and male-dominated industries in the world (only 1 out of 10 ocean entrepreneurs are female!).
Although international shipping transports more than 80% of global trade, its emissions have a direct impact on our planet and on human life. b4b's mission is to transform the maritime transport industry to be powered by wind, instead of polluting fuel sources, via a novel rigid sail (eSAIL). See: https://vimeo.com/558021711.
Cristina has also found a way to change the mindset of a traditional industry towards adopting cleantech solutions, which is clearly shown by the 4 contracts signed to install b4b technology. A 12-meter-high eSAIL has been installed in a fishing vessel (https://cutt.ly/lW1BDXT), and bigger units will be installed in the following months. Cristina leads a growing team of 21 people, and during 2020, b4b created more than 30 indirect jobs and had a turnover of more than 3 M€. Her desire to make shipping sustainable has made her participate in more than 10 R&D projects, being the inventor of 5 patents in the field of wind-assisted propulsion systems, for which she has received awards such as Forbes 30 under 30 or EIT Woman Award.
b4b is aligned with: SDG 7 (the system co-propels vessels with renewable energy, wind), SDG 9 (the innovation generates employment and income for external suppliers and internally), SDG 13 and SDG 14 (b4b reduces shipping's emissions).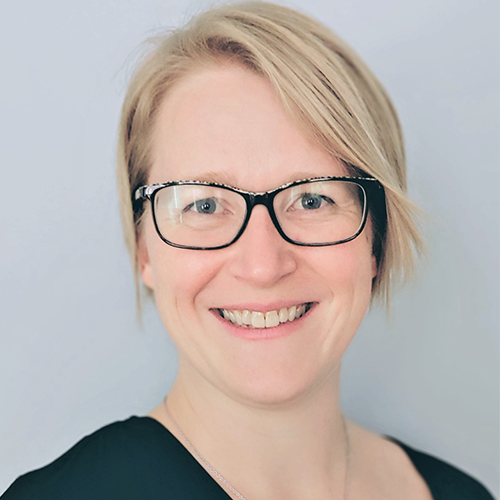 Sarah Legendre Bilodeau
CEO and Co-founder Videns Analytics
TECH 4 GOOD AWARD
For more than 15 years in the field of data science and artificial intelligence, Sarah Legendre Bilodeau has evolved in various application contexts: marketing, finance, insurance, distribution and technology. In 2018, she co-founded Videns Analytics, where she works as CEO. This company specializes in the development and deployment of data valorisation and artificial intelligence solutions. Since 2018, she has accompanied several organizations in Canada and Europe in the development of innovative and powerful data-driven solutions. Sarah has been teaching at HEC Montreal in Data Science since 2015, in addition to being a trainer at HEC Montreal Executive Education. In 2020, HEC Montreal recognized Sarah's exemplary engagement with students in the past years by awarding her the Best Lecturer Award. In 2021, the newspaper Les Affaires awarded her the title of CEO of the Year in the young company category. That same year, MTL Connect and Women in Tech awarded her the Women in Tech For Good Award.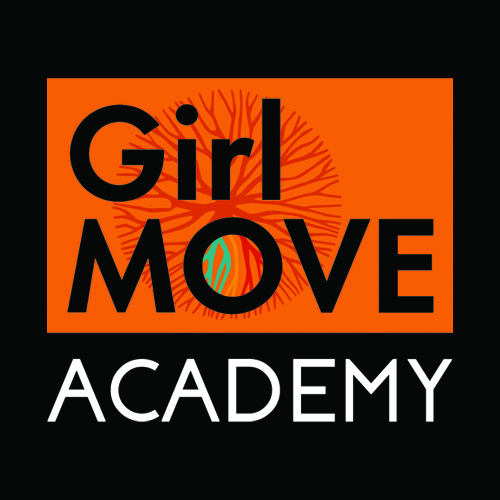 MOST IMPACTFUL INITIATIVE AWARD
A project training underrepresented and low-income women and girls to close the gender gap in Brazil's technology sector, and another empowering adolescent girls and young women in Mozambique through role models and sisterhood circles, awarded this year's UNESCO Prize for Girls' and Women's Education.
Unblocking Girls' Education and Opportunities through new Reference Models, which empowers adolescent girls and young women to have fair access to education through mentorship, storytelling, sisterhood circles and a unique model of intergenerational support.
The project emphasizes leadership and social networks to address the harmful gender norms and stereotypes that prevent girls and women from reaching their full potential. Recognized for both its innovative model and quick adaption to the COVID-19 pandemic using low-cost technologies, the project is being scaled through partnerships with national universities and other local organizations. It has now empowered over 5,000 girls and young women to actively participate in education and society.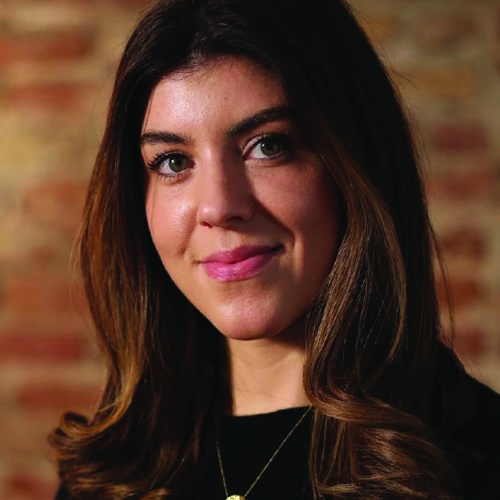 Alexandra Clare
Co-founder and CEO Re:coded
ALLY AWARD
Ali co-founded Re:Coded with a simple but powerful mission in mind: to actively empower youth from untapped communities to build careers in technology. Since 2016, their coding bootcamps across Turkey, Iran, and Yemen have given over 780 young people, from challenging backgrounds, the chance to skill up or hone existing skills and gain employment in the tech sector (they have an impressive 95% employment rate). Their mentorship scheme means that graduates leave the bootcamps with ongoing support, and have the opportunity to become mentors themselves, supporting their wider community and other youth, and contributing towards high sustainability of their model. They also have achieved gender parity through their courses, with an average 45% participation from women (which is a significant achievement in those markets).
Ali has worked tirelessly to make this happen, and is a true ally to the tech sector.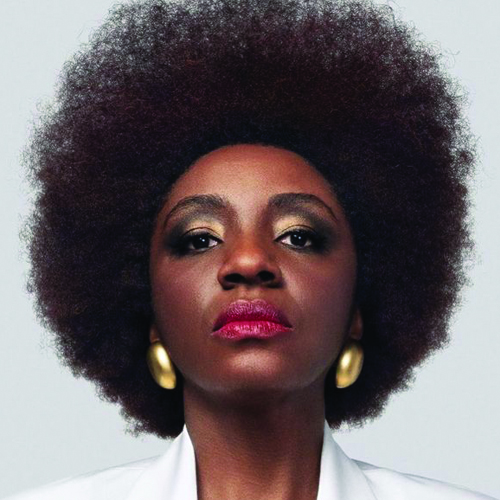 Nina Silva
CEO and Founder D'Black Bank and The Black Money Movement
MOST DISRUPTIVE AWARD
Nina Silva is an IT expert who embodies all faces of diversity: black, woman and poor. After a burnout, she turned her career around with a purpose driven action. She co-founded the Black Money Movement in Brazil, with her partner Alan Soares, to empower black people, foster education and entrepreneurship, and create business opportunities for the Brazilian black community.
Executive in Technology for over 20 years, Innovation, Business and Digital Transformation Specialist with international presence in Latin America and the USA. Partner investing in social impact startups for the struggle of gender and race. CEO and founder of the Black Money Movement and D'Black Bank fintech, which carries out financial and digital inclusion of the black community.
The fintech start-up connects consumers to black entrepreneurs, providing a range of 100% digital financial services. With fair fees and social incentives for educational projects, D'Black Bank is a business of social impact for economic justice that fosters the entrepreneurial and innovative Mindset in this segment of the population.
Nina is an Entrepreneur, Administrative and Board Advisor, Columnist MIT Sloan Review and other major media. She is advisor in a high-end technical studies center for public entities and is considered one of the 20 Most Powerful Women in Brazil by Forbes; One of the 100 Most Influential People of African Descent in the World under the age of 40, by MIPAD 2018 with the UN. Among other awards as Digital Professional 2021 by Abradi.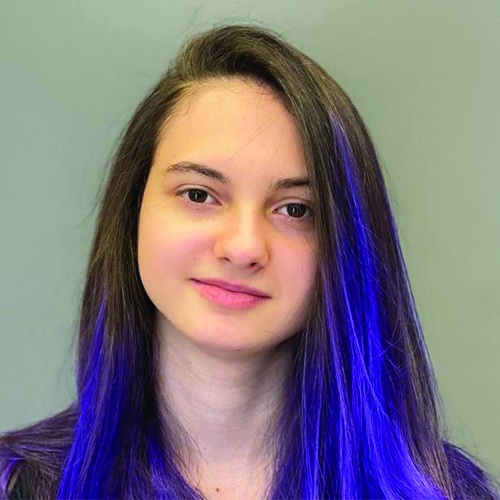 Selin Alara Ornek
Student, 15 years old
ASPIRING TEEN AWARD
Selin started coding when she was 8 and building robots when she was 10. Her first robot was a guide dog for the blind as she was so upset when she lost her dog, she didn't want a blind person to lose their best friend and their eyes at the same time. BB4All is a school aid robot that helps students and staff at school and aims to prevent bullying. Selin uses AI in her robots to add features to make them have autonomous and real-life sensory skills. Most of her robots are social robots that help either people with disabilities or children who need support. Selin loves using AI and building robots that will make people's lives easier and improve their quality of life.
When Selin started to code there were only boys in the classes she attended. We encouraged her not to let this prevent her pursuing her passion and interests were gender-free. I am proud to say despite all the pressure from her peers and others she has pursued her dream and not let any of the comments/ negativity get her down. She works extremely hard to teach herself and attends online courses. Selin spends a lot of time attending events, her motivation is to be able to show other kids especially girls that technology is fun and to encourage kids and young people to be a part of creating and using technology and AI for good. Selin has worked with different charities to support and create awareness to gender equality and is traveling to Amsterdam to speak at WSAI.
Awards; Coderdojo Coolest Projects, Digital Girl of Year, Microsoft Rising Tech Star, Brocup and many recognitions.
With the support of our partners 2021