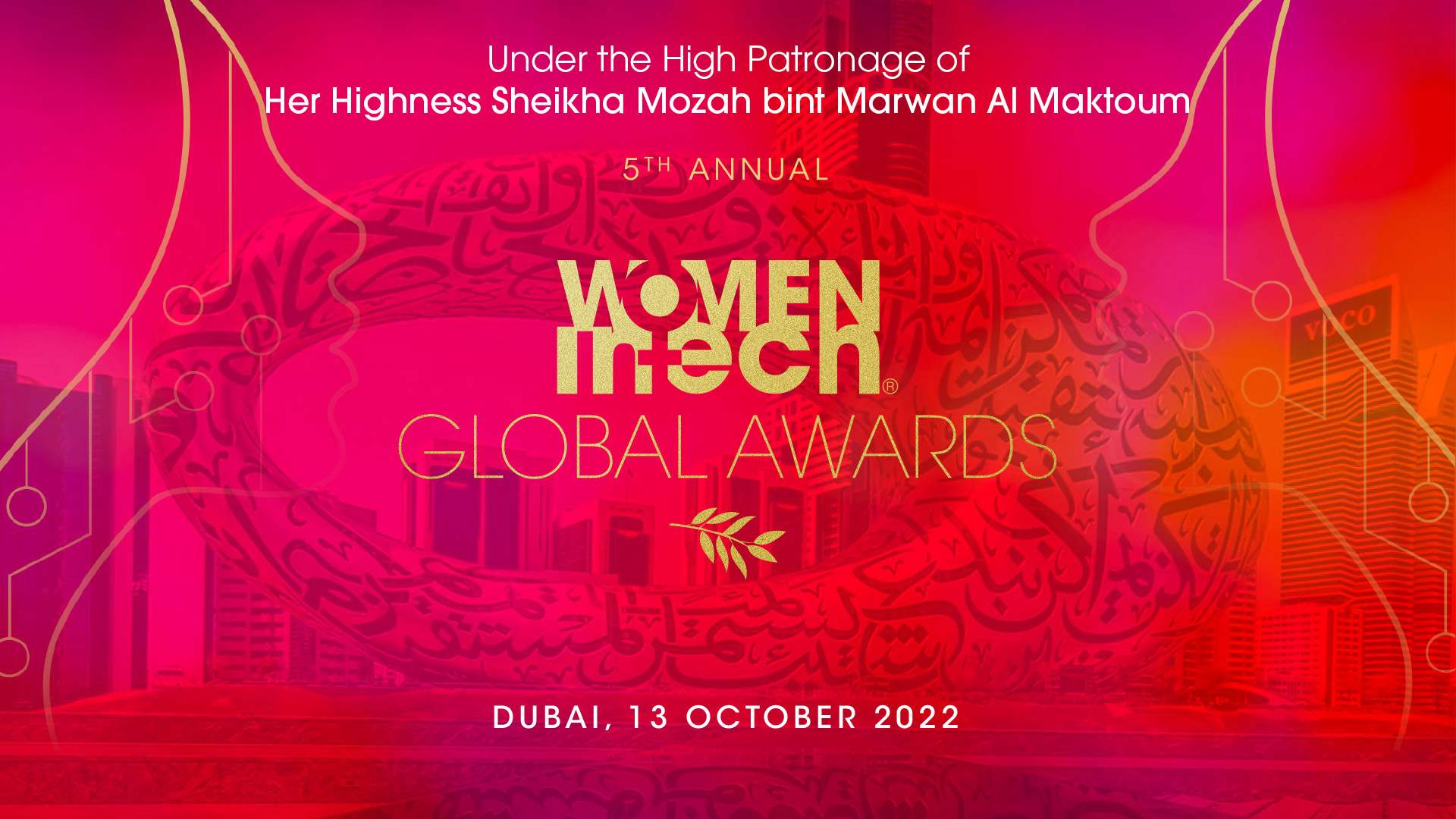 Women in Tech® Global Awards 2022 Winners
Nitasha Pillay
Student/ President & Co-Founder, Tech Society UKZN
South Africa
Aspiring Teen Award
Aspiring Teen Award Under the patronage of H.H Sheikha Mozah Bint Marwan Al Maktoum
Nitasha voluntarily designed digital media to assist struggling local businesses during the COVID-19 pandemic. She is Co-founder/President of the first Tech society, UKZN and launched in March which hosted events and teaching sessions with tech companies to raise awareness of the tech sector and improve the skills and knowledge of students. She is Project Manager of the my-digi-tutor Enactus campaign assisting 150 high school learners access online tutors and improve their marks. Team members represented UKZN and were placed 2nd in the Youth Innovation Challenge. Their team developed a sustainable solution addressing child trafficking and Nitasha won the Zutari Woman in Design Award. Represented UKZN in the 2021 Unilever Entrepreneurship Challenge.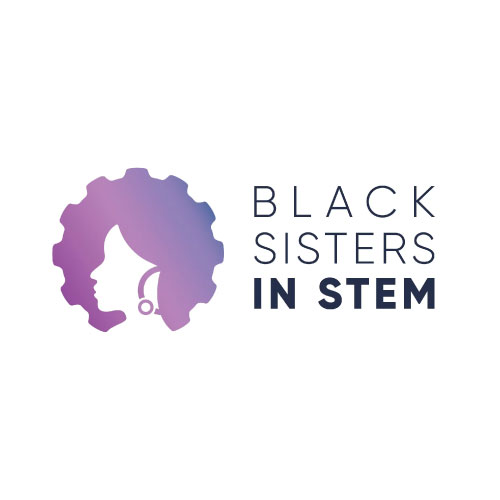 Black Sisters In STEM
California, United States
MOST IMPACTFUL INITIATIVE AWARD
Black Sis realized that almost half of Black women drop out of STEM majors by their sophomore year. They believe this women have grit and ability, but struggle at every stage of the STEM pipeline due to lack of support. Their solution is to; (1) build peer networks, empowering their users to uplift one another, (2) deliver culturally relevant content designed specifically for Black women, from job interview strategies to professional styles for natural hair, and (3) Curate internship and job opportunities in partnership with tech companies. So far Black Sis has earned $4M+ in compensation packages, created a community of over 4,000 Black college women (24 countries from which 17 within Africa). They have 33 Colleges/Universities represented in their community. Facilitated more than 15,000 hours of in-person and online training and provided $50,000 in Scholarships to students.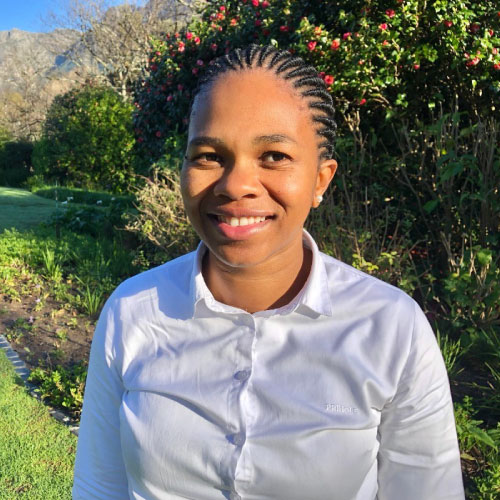 Sandiswa Gwele
Co-Founder, Ukhanyo Foundation
South Africa
BEST ALLY AWARD
Sandiswa is a seasoned Social Entrepreneur and philanthropist, currently heading up L&S Shuttle and Ukhanyo Foundation. With over 20 years' experience in the HigherEducation and NGO space, she founded L&S Shuttle in 2014. L&S Shuttle Service has developed a tailored ground transportation solution for the Educational, Non-profit, Corporate and Tourism sectors. Locally, the solution is unmatched on the levels of control, reliability and efficiency delivered to clients. In 2019, she founded Ukhanyo Foundation, a second chance programme that empowers learners who have not been able to meet the requirements of the National Senior Certificate (NSC). The Programme provides support and a safe space to learners and instils hope by providing tutoring in various subjects, guidance, mentorship, shared resources and through connecting youth with opportunities pre and post-matric.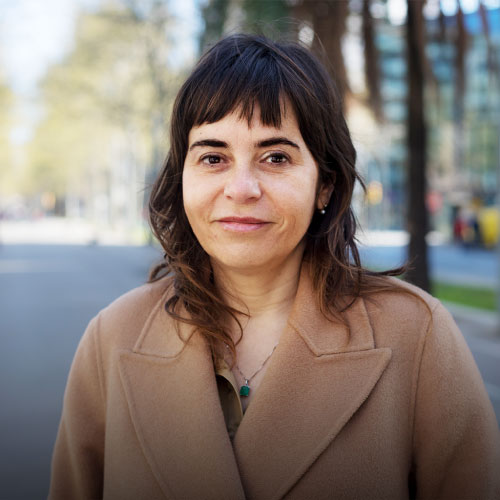 Judit Camargo
Founder & CEO, Roka Furadada
Spain
START-UP AWARD
Judit Camargo is the CEO & Founder of Roka Furadada, a Barcelona-based start-up working to curb the incidence of skin cancer. She is a biomedical researcher and a chemist with a Master's degree in Biometrics, and an extensive career in pharma. Judit is also an active member of the 50&50 women leadership association and a climate justice activist. She wants to be part of the shift to a healthier, more sustainable world and she feels that leading her own business is the best way to achieve this.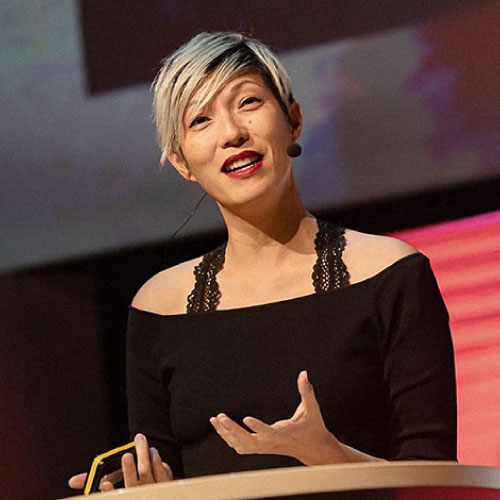 Cecilia MoSze Tham
Founder, Makers of Barcelona Fab Cafe Barcelona; Allwomen.tech & Futurity Systems
Spain
ID&E DISRUPTORS AWARD BY AWS
Cecilia Tham engineers futures, working in the intersection of science, design, strategy and impact. As a serial founder with decades of experience in innovation, Cecilia works with companies and organizations to provide Futures-as-a-Service via her current role as the founder and director of Futurity Systems, based in Barcelona, with the goal of building better futures faster. Cecilia has been named top 100 Women of the Future and Top 40 Futurists in Spain, among other accolades.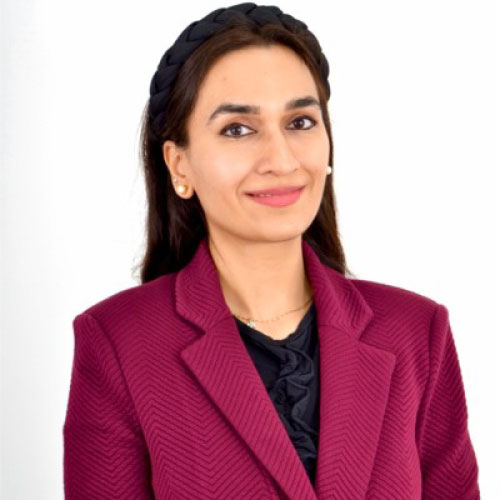 Amna Usman Chaudhry
Financial Economist & Strategist for Blockchain
UAE
WOMAN IN WEB3 AWARD
Amna has been involved in blockchain before it went mainstream & was a member of the first cohort of the Oxford Blockchain Strategy Program by the University of Oxford. She was a founding member of Blockclean, a blockchain project based in Slovenia aimed at reducing plastic pollution through tokenization. She is also a founding member of the Oxford Blockchain Foundation, a 190+ member organization spread across the globe. Amna holds an MSc. in Financial Economics from UK, has undergraduate Economics teaching experience in both London & Dubai along with Economic research experience on a World Bank project. She is currently teaching graduate level, advising an exciting upcoming project in the Metaverse & is also the Head of Research and Innovation & also the UAE Chapter at All Stars Women NFT Club and DAO. Amna is part of DeFi Talents program, a special mentorship program by the Frankfurt School of Management and Finance. Amna is the founding member of Oxford Blockchain Foundation & BlockClean.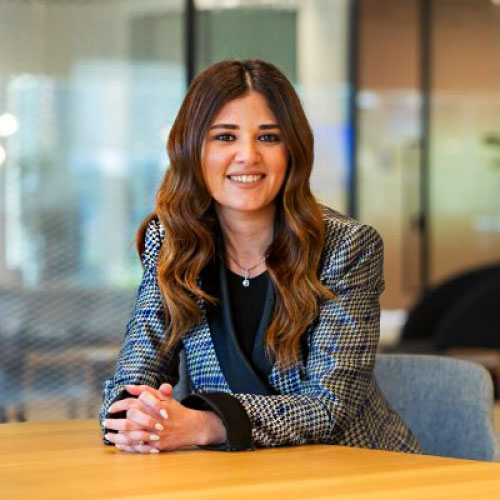 Mirna Arif
Country General Manager, Microsoft
Egypt
GLOBAL LEADERSHIP AWARD
Set with a profound commitment to Egypt, Mirna brings 20 years of experience with multinational organizations and public sector entities across Europe, the Middle East and Africa. Equipped with a strong belief in empathy-based management and in youth training, the first woman to assume the role of Microsoft Egypt GM, is leading the nation's technological movement towards digital transformation. Arif's passion closely ties with Microsoft international drive to instill a "Growth Mindset" culture based on the core values of diversity and inclusion in the workplace. Outside of Microsoft, Mirna sits on the Board of Directors of Banque Misr, the board of Directors of Egypt Chamber of Information Technology and the board of trustees of the Qualifications Development Bank (QDB). Arif holds a Masters of Business Administration (MBA) from the American University in Cairo Egypt, following her completion of a Bachelor of Science (BSC) degree in Computer science in 2002 from the same university.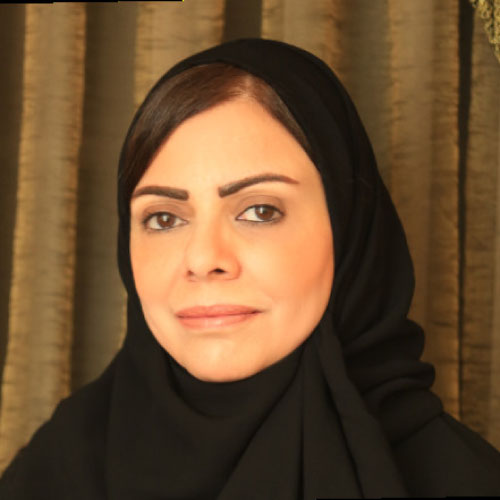 Dr. Fatmah Baothman
Associate Professor, King AbdulAziz University
Saudi Arabia
LIFETIME ACHIEVEMENT AWARD
Dr. Fatmah is Saudi Arabian computer scientist who is the first woman in the Middle East with a Ph.D. in artificial intelligence. She was recently appointed the board president for the Artificial Intelligence Society. Baothman has worked over 25 years as, and is currently, an assistant professor at King Abdulaziz University Faculty of Computing & Information Technology.  Baothman established the women's Department which is the foundation of the Computer Science College at King Abdulaziz University, and became the first teaching assistant faculty member.
Women in Tech® Global Awards Teaser
Women in Tech® Global Story
Amazon Web Services Partnership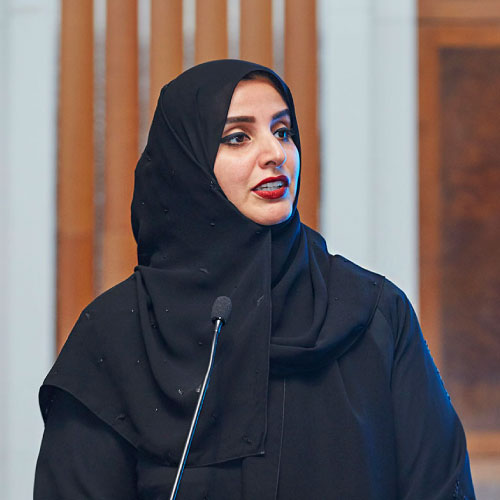 H.E. Dr. Aisha Bin Bishr
Vice Chairwoman, Board Emaar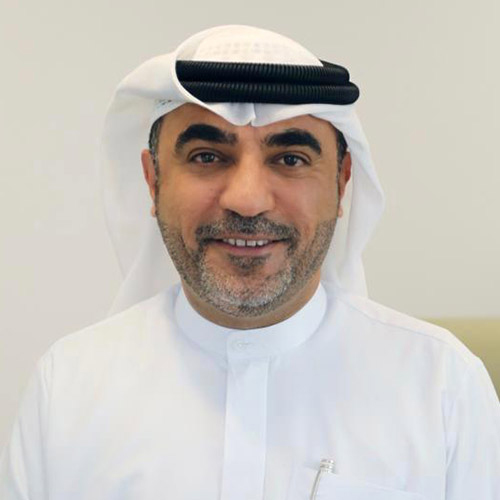 H.E. Hussain Al Mahmoudi
CEO, Sharjah Research Technology Innovation Park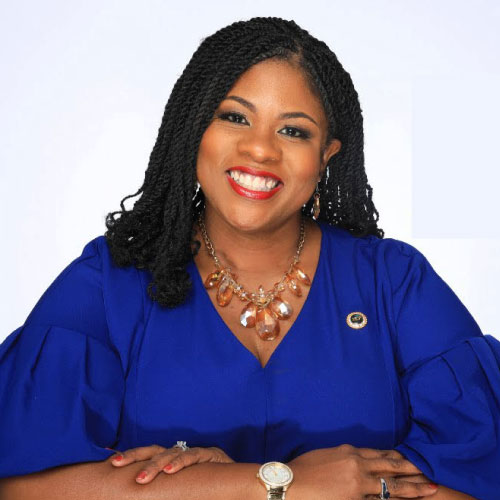 Rasheeda Liberty
Head of Diversity, Equity & Inclusion (DEI), Amazon UC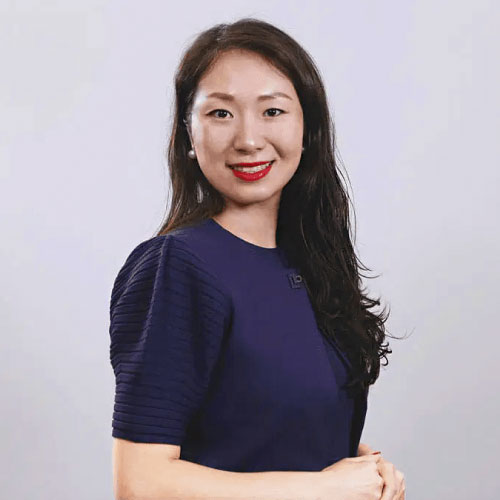 Helen Hai
Executive VP, Binance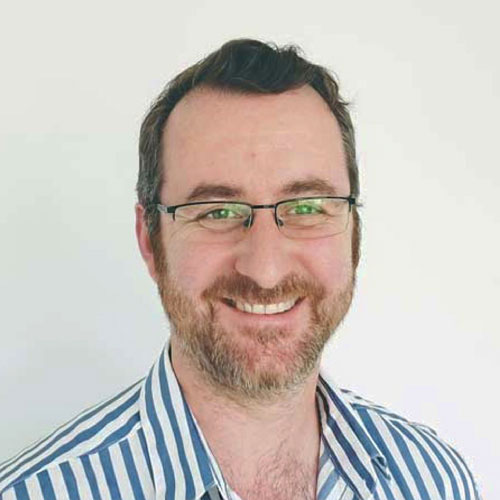 Mel McCann
Vice President of Engineering, Cardano Foundation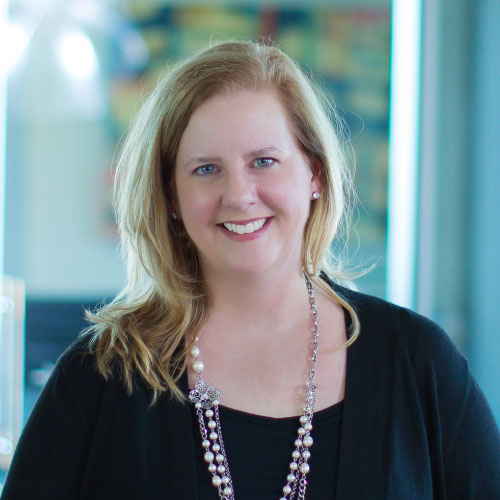 Katheryn Rose
Founder & CEO, wiseHER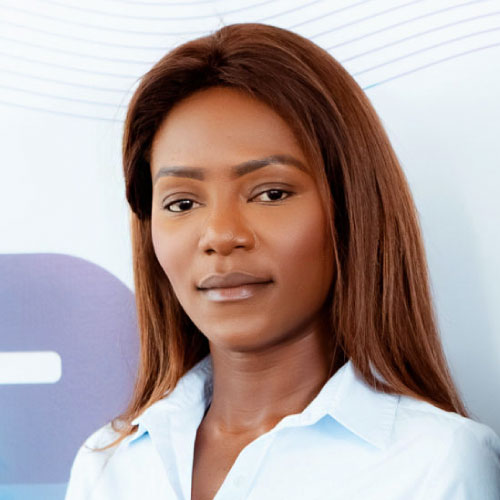 Selena Souah
Founder & Chairman, Revolution' Air Ltd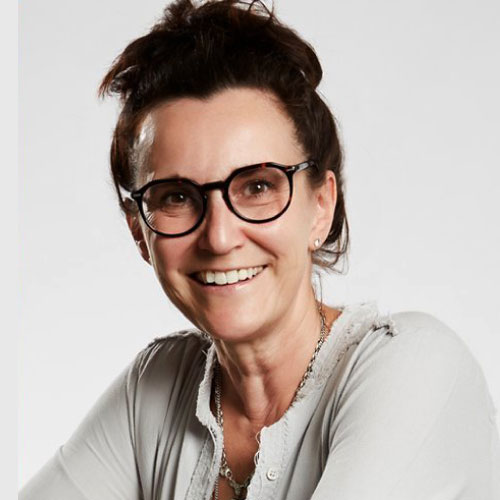 Carolyn Stebbings
Chief Operating & Inclusion Office, RAPP
Syed Faizal
Head Digital Banking, Affin Group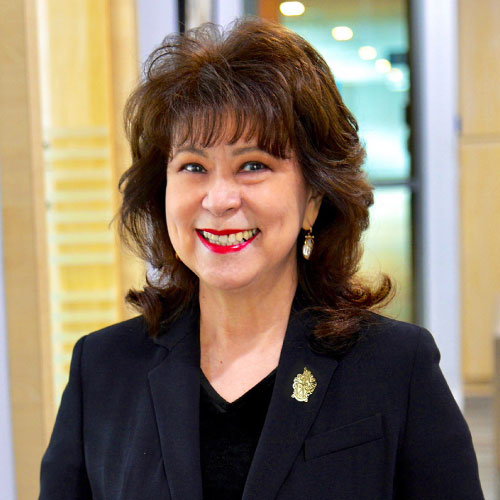 Dr. Elizabeth Lee
CEO, Sunway Education Group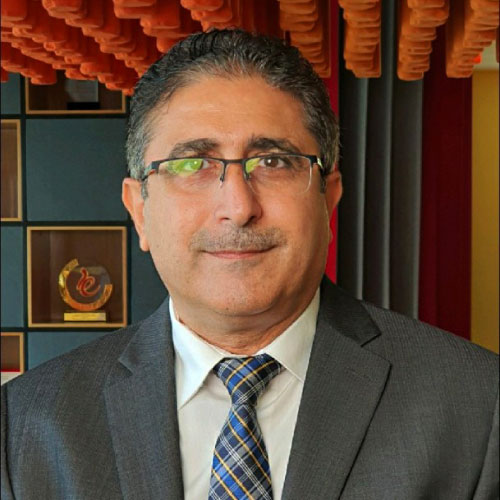 Nidal Al-Basha
Digital Innovation Leader MENA Region, AWS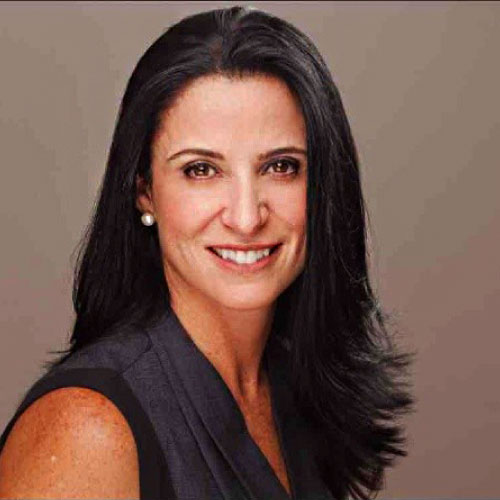 Alba San Martin
Sr. Director, Cisco Systems Latin America
Fernando Cabral
Founder & Managing Director, FS-360/ Djassi Africa
With the support of our partners 2022