Women in Tech® Global Awards 2023 Winners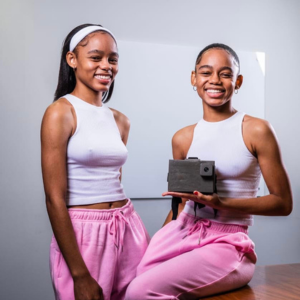 Masego & Matlhogonolo Mphahlele
Ennovator of the Digital X-Ray Glasses
Aspiring Teen Award
Twins Masego and Matlhogonolo Mphahlele had a vision after they saw a teammate injured during a soccer game, who had to wait at the hospital for an X-ray. This was the moment the idea of digital X-ray glasses was born. They knew that there must be a quicker and more portable solution than traditional X-ray machines and created the prototype of the digital Xray glasses.
The twins were runner-up finalists in the Red Bull Basement Global Final held in Istanbul, Turkey, in 2022 and spotlight speakers at Forbes Women Summit, 2023.
Within four years of development, the sisters who attend the University of Johannesburg worked alongside other students to create the prototype of the Digital X-ray glasses. The Digital X-ray glasses were created using 3D printing and work through its infrared camera and a mini-computer chip that sends thermal images to a mobile device. "The camera can only take infrared images to a mobile device. We want to do more research to better our idea," Matlhogonolo said. "In the future, we want the product to be able to work without using radiation… and to be able to distribute it to different local hospitals and clinics."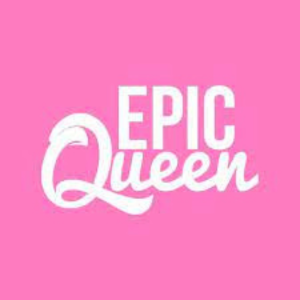 Most Impactful Initiative Award
As the founder and CEO of Epic Queen, an innovative STEM education initiative in Latin America, Ramírez has created a ripple effect of transformation, impacting over 70,000 students and igniting their passion for STEM from a young age.
Ramírez's initiatives include tailored STEM programs for girls, impactful hackathons, and an extensive network of meetups across Latin America. Her dedication to accessibility led to the creation of online bootcamps, fostering a sense of belonging in the tech community and inspiring women from diverse backgrounds to pursue tech careers.
An influential digital creator, Ramírez hosts a renowned podcast in the STEM sector, amplifying the voices of women in technology and inspiring a new generation of female technologists.
Her hackathons have opened doors to new job opportunities, while her mentorship and skill development programs have equipped thousands of girls and women with the tools they need to succeed in the tech industry.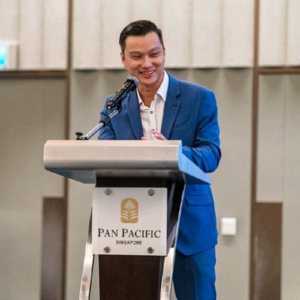 Edison Tsai
Founder & President of SeedIn Technologies
Best Ally Award powered by Meltwater
Edison Tsai, founder of SeedIn Tech, is a trailblazer in the world of microloans for women entrepreneurs in the Philippines and Taiwan. His unwavering dedication to championing the financial rights of single moms and women-led businesses has made access to capital a reality. Edison's remarkable network-building skills within the fintech industry have positioned him as an advocate for women's recognition and empowerment in Dubai, Singapore, and Malaysia. His commitment to uplifting women, both personally and in the public sphere, is ingrained in his DNA. Edison consistently seizes every opportunity to support and empower women, earning the admiration and gratitude of those who have the privilege of knowing and working with him.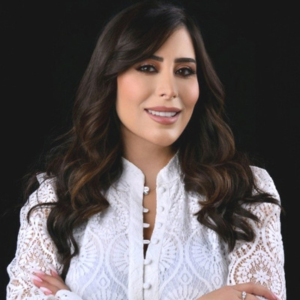 Dina Sam'an
Co-Founder & Managing Director, CoinMENA
Woman in Web3 Award powered by The Sandbox
Dina Sam'an firmly believes in the transformative potential of cryptocurrencies in shaping the future of finance.
In 2021, Dina co-founded CoinMENA, a cryptocurrency exchange that was created to meet the growing demand for a fully regulated and well-governed platform with stable banking relationships in the MENA region. Under her exceptional leadership as the Managing Director, CoinMENA rapidly rose to become the fastest-growing cryptocurrency exchange in the region.
From the outset, Dina's goal was to bridge a crucial gap in the market, providing users with a safe, simple, and reliable platform to deposit, trade, and withdraw digital assets. CoinMENA caters to both beginners and experienced investors and is currently operational in several countries within the MENA region, with plans for further global expansion.
Dina's extensive involvement in the cryptocurrency industry spans years, during which she has remained at the forefront of the latest developments. She generously shares her insights and expertise through thought leadership pieces on LinkedIn and the CoinMENA Blog, further establishing herself as a pioneer in the MENA region. Dina's dedication and impact were notably recognized when she earned a spot on Forbes' prestigious 30 Under 30 list in 2021.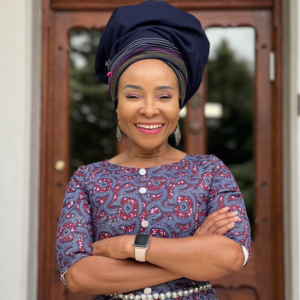 MAMOKGETHI PHAKENG
Member: Advisory Council on National Orders, The Presidency of the Republic of South Africa
Lifetime Achievement Award powered by Absa Bank
Mamokgethi Phakeng holds a PhD in Mathematics Education from Wits University, making her a prominent figure in mathematics education globally, with over 60 keynote talks at international conferences and numerous awards recognizing her research and community contributions, including the Order of the Baobab (Silver) conferred by the President of South Africa in April 2016.
In August 2014, CEO magazine named her the most influential woman academic in Africa; in 2020 she was included in Forbes' inaugural list of the 50 Most Powerful Women in Africa. She holds two honorary doctorates: Hon DSc from the University of Bristol in the United Kingdom (2019) & Hon DEd from the University of Ottawa in Canada (2022).
In September 2022, she was the inaugural winner of the prestigious Africa Education Medal. She is a member of the Academy of Science of South Africa (ASSAf), Fellow of the African Academy of Sciences (AAS) & fellow of The World Academy of Sciences (TWAS) in 2021. Deputy Mother, as she is affectionately referred to by many young people across the African continent, is an academic with a sharp social conscience and a philanthropist who, among other initiatives, founded the Adopt-a-learner Foundation in 2004 which provides financial and educational support to South African students from township and rural areas to acquire higher education qualifications. When she took office in July 2018, she declined an inauguration ceremony in her name and requested that the funds budgeted for the ceremony be set aside to pay off outstanding debt for students who had completed their studies during 2015 – 2017 but were not able to graduate. Since then, she donates 20% of her monthly salary and 100% of proceeds from her public speaking engagements to scholarship funds administered by UCT. UCT was ranked as the Best in Africa for the first time by all five major world university rankings. In 2022, 78% of the members of the UCT Senate voted in favour of her to continue as VC for a second term, but she decided to take sabbatical & officially stepped down as VC on 3 March 2023.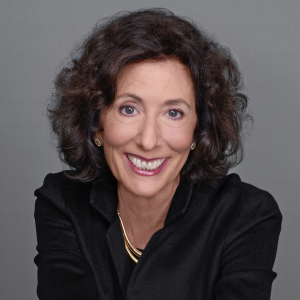 HEIDI WYLE
Founder & CEO, Venti
Women in Tech® Start-Up Award
Heidi Wyle serves as a Governor for the HBS Association of Boston, a position they have held since June 2020. In 2017, Heidi founded and served as the CEO of Venti Technologies, showcasing their entrepreneurial spirit and commitment to innovation. Prior to that, from 2011 to 2019, they played a pivotal role in the Massachusetts Women's Forum, assuming multiple roles, including Chairman of the Board, President, and Board Member.
Heidi's entrepreneurial journey began in 2003 when they founded and led Computational Biology Corporation (CBC), later successfully selling it to Agilent Technologies. Before that, they founded CellStore/Ardais Corporation, a genomics-based drug development company, raising substantial venture capital for its growth. Their extensive experience also includes serving as the Chief Operating Officer at Ontogeny/Curis, where they facilitated corporate partnerships and expanded the company's reach. At Immulogic Pharmaceutical Corporation, Heidi held the position of Vice President, Marketing & Business Development, overseeing global commercial activities and commercialization strategies.
Heidi Wyle's educational background is equally impressive, holding a Bachelor of Science (B.Sc.) with Honors in Physics from Brown University, a Doctor of Philosophy (Ph.D.), and a Master of Science (MS) in Health/Medical Physics from the Massachusetts Institute of Technology. Additionally, they earned a Master of Business Administration (MBA) from Harvard Business School. Heidi's multifaceted expertise in leadership, entrepreneurship, and business development has made a significant impact across various industries.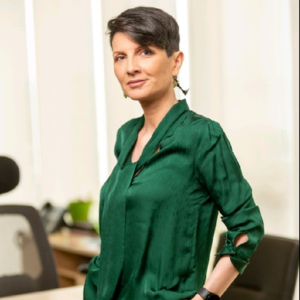 ANA NAKASHIDZE
CEO, AzerTelecom
Global Leadership Women in Tech® Award
Ana Nakashidze is a distinguished telecoms executive with over two decades of industry leadership experience. Throughout her career, Ana has held key positions in public, private, and international telecoms organizations. She made history by becoming the first woman Chief Technology Officer (CTO) in Georgia, overseeing technology for major fixed-line and mobile operators. Her expertise extends to advising telecoms regulators, governments, and public institutions on expanding rural broadband infrastructure in Georgia and the surrounding regions, such as the South Caucasus and Central Asia.
In 2018, Ana Nakashidze joined Azertelecom as Deputy CEO and swiftly advanced to the role of CEO in 2020. Her two-year tenure as CEO in 2022 proved transformative, guiding the company through post-COVID challenges and geopolitical crises, achieving remarkable realignment and success.
Ana's contributions to the telecoms industry have been internationally recognized. She was named among the prestigious "Power 100" by Capacity Media, an annual compilation of the most influential figures in the telecommunications sector. Additionally, she earned a spot on Capacity Media's "Women to Watch" power list, celebrating her significant impact on the telecoms and tech sectors.
Ana Nakashidze is a trailblazer in projects that shape the future of the Internet regionally and globally.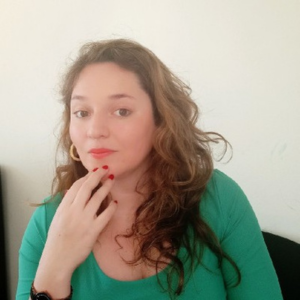 MARCELA RUIZ AGUILAR
CEO & Founder of Acústica Marina SpA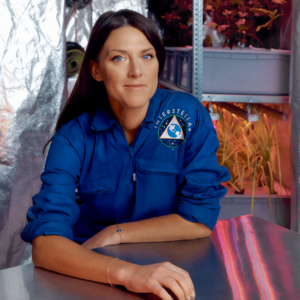 BARBARA BELVISI
Founder & CEO, Interstellar lab
Most Disruptive Award powered by AWS
Marcela, a marine biologist with a Master's in Strategic Management and Project Evaluation, is a driving force in the tech realm as the Executive Director of the Marine Acoustic Company. The company specializes in pioneering hydroacoustic research, where Marcela's expertise shines. Apart from her tech achievements, Marcela is Vice President of the State Alumni Chile Association (SACH), propelling the STEAM GIRLS initiative to inspire young women in science and technology. Her influence extends globally as a key figure on the Chile-United States Council for Science, Technology, and Innovation.
Recognized for her dynamic accomplishments, Marcela secured the Tech Entrepreneur title at the Women that Build Awards 2022 and the Women Leaders in Science, Technology, Innovation, and Talent award in 2021. Marcela's triumphs extend to the Avante Challenge, where she led her team to victory and made her mark as a female tech leader. Her involvement in international programs underscores her role as a change-maker. Furthermore, Marcela champions women in business, advising and co-founding associations like the Chilean Association of Businesswomen Asia Pacific. With a background in the public sector, particularly in fisheries and aquaculture, she adds depth to her contributions.
Barbara Belvisi is an entrepreneur with a journey spanning finance, venture capital, and hardware innovation. She co-founded Hardware Club (now HCVC) to invest in and empower hardware startups, showcasing her commitment to innovation and entrepreneurship. In 2018, Barbara's passion for space, nature, and technology led her to establish Interstellar Lab, a company dedicated to preserving life on Earth and expanding it into space. Interstellar Lab's cutting-edge controlled-environment modules support sustainable biofarming on Earth and life-support systems in space, collaborating with major industry players and space agencies like NASA and ESA. Barbara's contributions have earned her numerous accolades, including recognition as a Top 10 Woman in Tech in France, a member of the Top 100 Forbes list in Europe, and Best Innovator 2022. She is also a Choiseul 100 honoree in France and a recipient of the Prix Janus 2023 and the BOLD Award 2023.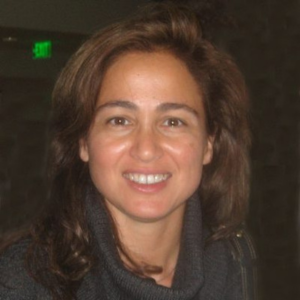 FLAVIA SPARACINO
Founder & CEO, Sensing Places Interactive
Arts Award powered by Amazon Music
As the CEO and Founder of Sensing Places, a spinoff from MIT Media Lab, Flavia pioneers immersive narratives through cutting-edge technology and space design. Her career spans augmented reality, virtual studios, Kinect applications, wearable computing, and multi-touch technology. Her international portfolio reshapes architecture, advertising, and entertainment into captivating interactive stories, garnering global acclaim. Flavia excels in crafting strategic, creative, and highly technical solutions, embracing innovative responsive design, gestural interaction, multi-touch surfaces, machine learning, and location-based mobile development. With a PhD in Media Arts and Sciences from MIT, Flavia boasts over 1000 academic paper citations, reflecting her profound impact on entertainment technology. Nominated as a Knight of the Republic of Italy in 2000, her dedication to innovative communication of art and culture through emerging technologies is commendable
Women in Tech® Global Awards Prelude