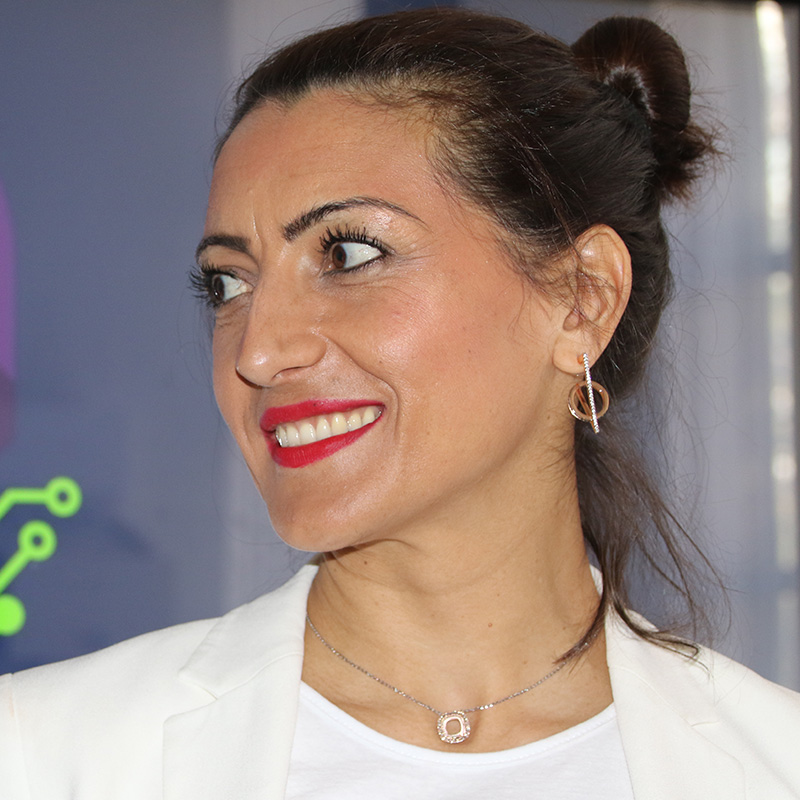 Elisaveta Nojkovska
Elisaveta Nojkovska is Future Skills Leader of Microsoft Central and Eastern Europe (CEE) where she leads Microsoft's Higher Education program across a diverse region of 33 countries spanning 13 time zones. She joined Microsoft in September 2004 and had several regional roles since then.
Elisaveta is a great enthusiast with insatiable initiative and good judgement. She is a ​realistic, conscientious and hardworking person. She is easy to communicate with, responsible, reliable and trustworthy.
Her clients and partners appreciate her professionalism, sense of organization and discretion. Elisaveta is representing Microsoft at AMCHAM (Security and License workshops and IPR projects) and MASIT (Macedonian Chamber of IT Companies) in Macedonia.
In her spare time, she is passionate runner who is focused on philanthropy and has been involved as participating runner in 4 Major World Marathons (Berlin, Roma, New York and London) and 20 half-marathons, out of which the Virgin Money London Marathon 2019 had humanitarian aspect as well as it is the largest annual fundraising event on the planet which raised 1B £ in 2019.
Elisaveta has been involved as a motivational speaker on several occasions also due to being proficient in the ​know-how of Artificial Intelligence and Machine Learning as well as of Data Analysis and Data Science (data handling and implementation). Besides her valuable work experience and the gained knowledge and skills throughout the years, she also has the know-how and enriching experience of having been Director of the biggest IT conference in Macedonia and Kosovo, VIZIJA, as an event with more than 400 participants (November 2016) – a role which provided her with another possibility to gain more skills in coordination of such type of events by being the main decision-maker​ for this conference organized by Microsoft.