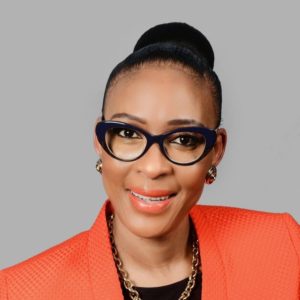 Lillian Barnard
Lillian Barnard was appointed as the Managing Director of Microsoft South Africa in March 2019. She joined Microsoft in May 2017 as Public Sector Director for South Africa, a role she held for almost two years.
Lillian has more than 20 years' experience in the ICT industry. She is a seasoned professional with proven capabilities and a strong understanding of local market. Through the various executive positions that Lillian has held, both locally and abroad, she has gained extensive knowledge in sales, operations, business controls, strategy, business transformation and leadership. This experience, combined with her deep industry knowledge, positions her perfectly to strengthen Microsoft's commitment to South Africa and its wishes to drive its digital transformation ambitions and empower governments, organisations and individuals to achieve more.
She has become renowned for building strong, high-performing teams that consistently deliver on their financial targets, while also bringing innovative digital solutions to her partners and customers. Having led large teams both locally and abroad, she is recognised for strength in developing people and creating an environment where everyone can do their best work.
Lillian is passionate about enabling a truly diverse and inclusive workplace. By drawing on her own experiences, she endeavours to create a culture that enables people to bring their authentic selves to the workplace and be embraced for that individuality. She has been pivotal in re-igniting the South African chapter of Women@Microsoft and spurring a culture that encourages gender equality in the workplace.
Prior to joining Microsoft, Lillian served as Chief Sales Officer for Vodacom's Enterprise Business for two years. She also headed LillianB Consulting Services where she was an advisor and coach to business leaders. During Lillian's 15-year career at IBM, she held several key leadership positions, including working for 7-years at the IBM European Headquarters in France and Switzerland.
She previously served on the boards of Vodacom South Africa, Mango Airlines and Dad-fund Non-Profit Organization. And currently sit on the board of the American Chamber of Commerce and the U.S.-South Africa Business Council.
Lillian holds a BCom Honours in Business Economics from the University of the Western Cape.