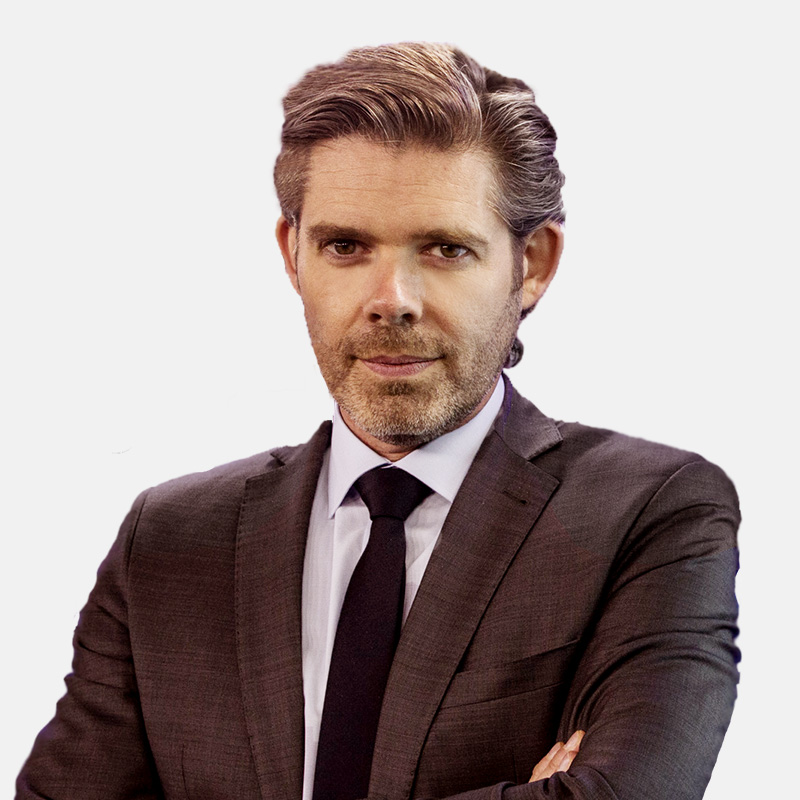 Michael Peters
Michael Peters began his career at Euronews in the finance department in 1998. He rose through the ranks to become Deputy Managing Editor in December 2003, and was appointed Managing Director in May 2005 at the age of 33.
In 2011, he was elected CEO and Chairman of the Executive Board of Euronews in 2011, the positions he holds today.
His vision for Africanews materialized with a successful launch in ​spring 2016. The channel, based in Pointe-Noire, Republic of the Congo, is presented in English and French and now reaches 12.2 million households across Africa.
In the spring of 2017, Peters transformed Euronews' historical model into a 12-edition multimedia-platform. Already the global news broadcaster with the largest reach in Europe, Euronews became the world's first 'Glocal' news brand, adapting itself to the expectations of its local audiences.
Peters gave the company another significant boost in the summer of 2017 by closing a deal with NBC News, a pioneer in creative storytelling and a reference for breaking news and live reporting.
Born in Flensburg, Germany, of Franco-German nationality, Peters considers himself a citizen of the world with an admiration for fine wines and international cuisine.
Michael supports various charities and is heavily involved in educational programs, sitting on the boards of a variety of projects.
Michael graduated from EM Lyon Business School with a Masters degree in Financial Engineering (1995) and from IAE Lyon III (1992). He began his career working for the international auditing firm Arthur Andersen, in Lyon, France (1995-1998).