Web3 – Women in Tech Mena Awards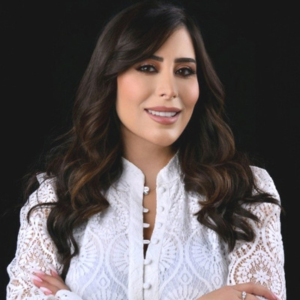 MENA Awards
DINA SAM'AN
Co-Founder & Managing Director, CoinMENA
Dina Sam'an firmly believes in the transformative potential of cryptocurrencies in shaping the future of finance.
In 2021, Dina co-founded CoinMENA, a cryptocurrency exchange that was created to meet the growing demand for a fully regulated and well-governed platform with stable banking relationships in the MENA region. Under her exceptional leadership as the Managing Director, CoinMENA rapidly rose to become the fastest-growing cryptocurrency exchange in the region.
From the outset, Dina's goal was to bridge a crucial gap in the market, providing users with a safe, simple, and reliable platform to deposit, trade, and withdraw digital assets. CoinMENA caters to both beginners and experienced investors and is currently operational in several countries within the MENA region, with plans for further global expansion.
Dina's extensive involvement in the cryptocurrency industry spans years, during which she has remained at the forefront of the latest developments. She generously shares her insights and expertise through thought leadership pieces on LinkedIn and the CoinMENA Blog, further establishing herself as a pioneer in the MENA region. Dina's dedication and impact were notably recognized when she earned a spot on Forbes' prestigious 30 Under 30 list in 2021.