Start-Up – Women in Tech MENA Awards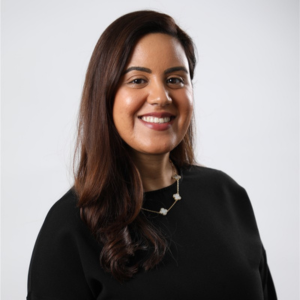 MENA Awards
WAFA AL OBAIDAT
Founder & CEO, Playbook
Wafa AlObaidat is a visionary entrepreneur and trailblazer, known for her outstanding contributions in the fields of design, PR, marketing, and eLearning. As the founder of both Playbook, an innovative eLearning platform, and Obai & Hill PR and Design agency, Wafa has carved a remarkable path to becoming a pioneer in creative design and consulting services in the GCC and Middle East.
With a firm belief that creativity holds the key to solving any challenge, Wafa AlObaidat has built a team of creative experts spanning Bahrain and Saudi Arabia, bringing imaginative solutions to life for clients across diverse industries.
Beyond her impressive career achievements, Wafa is a passionate advocate for women's empowerment programs in the Arab World. Her dedication to supporting and uplifting women has earned her several regional awards, highlighting her commitment to making a positive impact on the lives of women in the region.
Wafa AlObaidat's entrepreneurial spirit, combined with her unwavering support for women's advancement, continues to inspire and drive positive change in the GCC and Middle East.