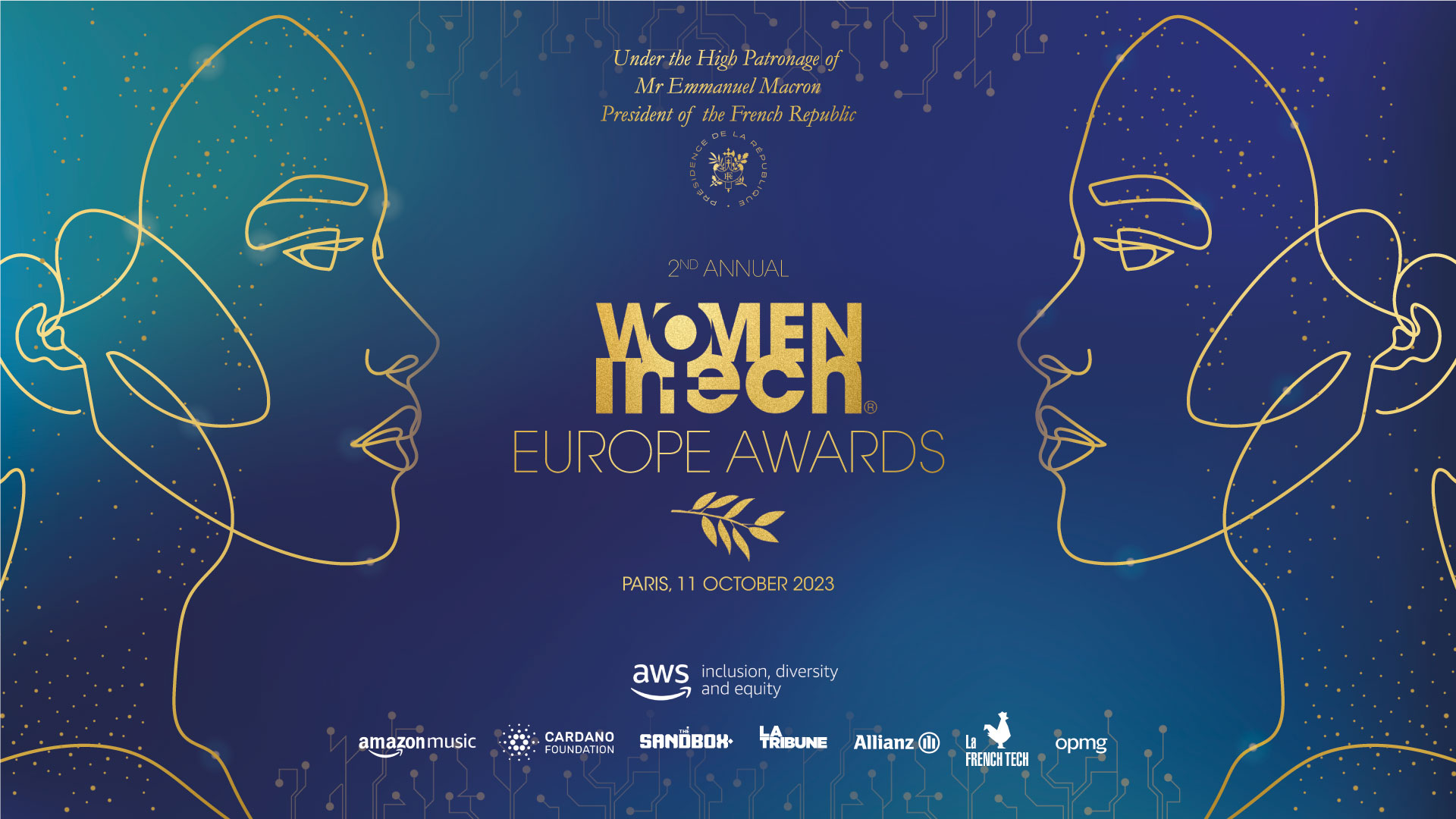 The Women in Tech® Global movement is organizing its second edition of the WIT Europe Awards.
"It's time to bridge the gender gap in the technology industry by celebrating the remarkable women from around the world who innovate, inspire, and transform the sector as we know it," says Ayumi Moore Aoki, founder of Women in Tech® Global Movement.
The winners in each of the WIT Europe Awards categories will be shortlisted for the WIT Global Awards. The awards ceremony will be held on 11 October, 2023 in Paris, Europe.
The Women in Tech® Europe Awards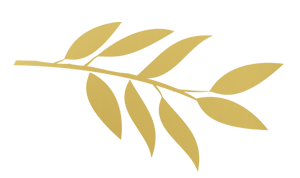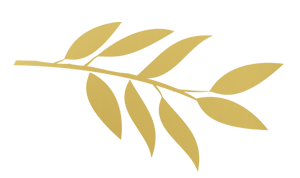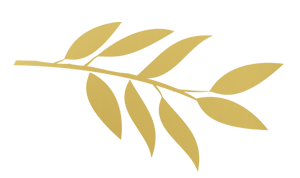 THE AWARD CATEGORIES
Aspiring Teen Award
Most Disruptive Award, powered by AWS
Best Ally Award, powered by Meltwater
Most Impactful Initiative Award
Woman in Web3 Award, powered by The Sandbox
Arts Award, powered by Amazon Music
Start-Up Award
Global Leadership Award
Lifetime Achievement Award, powered by Absa Bank
Women in Tech® Europe Award Winners 2023!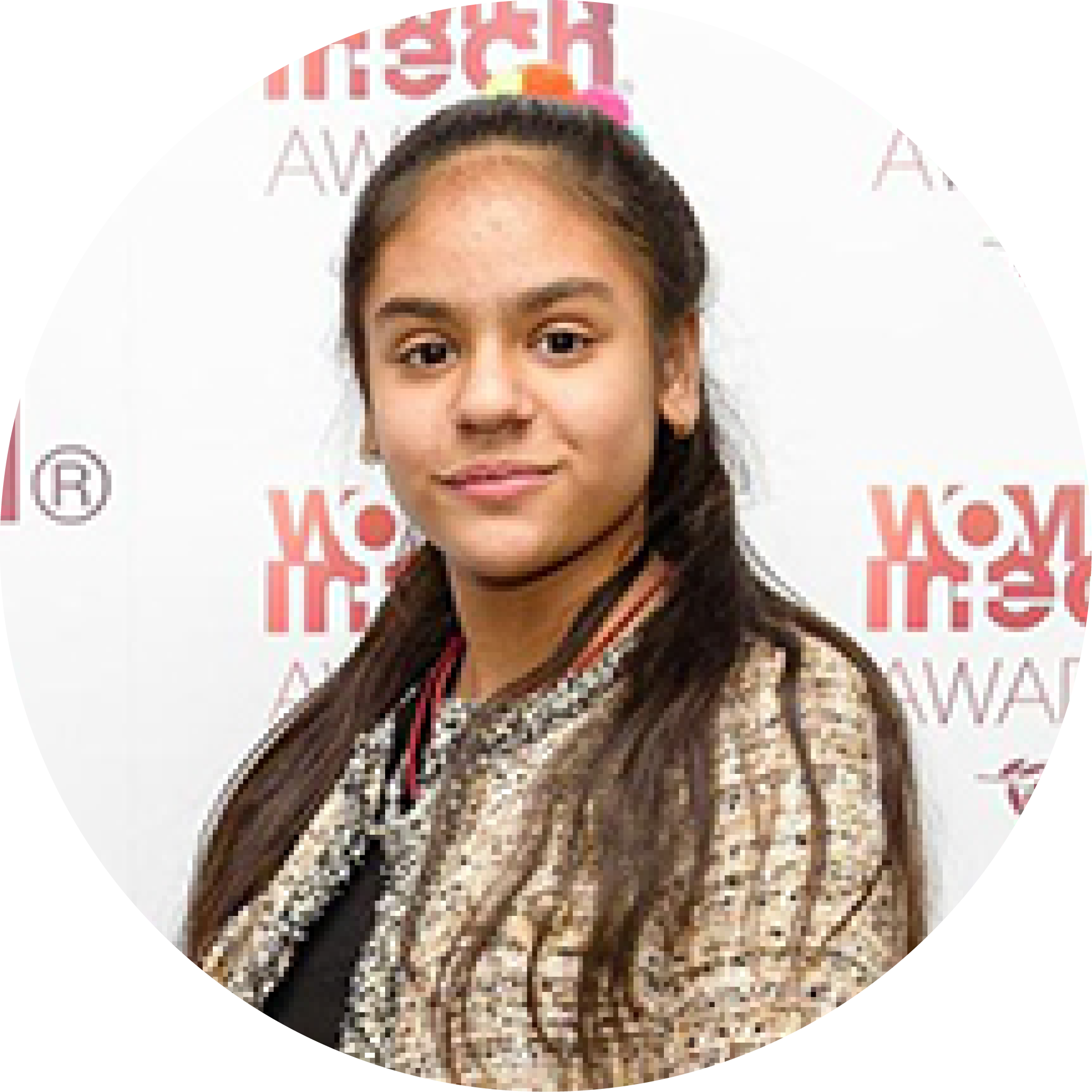 Avanti Sharma
Pro-Teen Technology Specialist, Workshop4Me a.s.b.I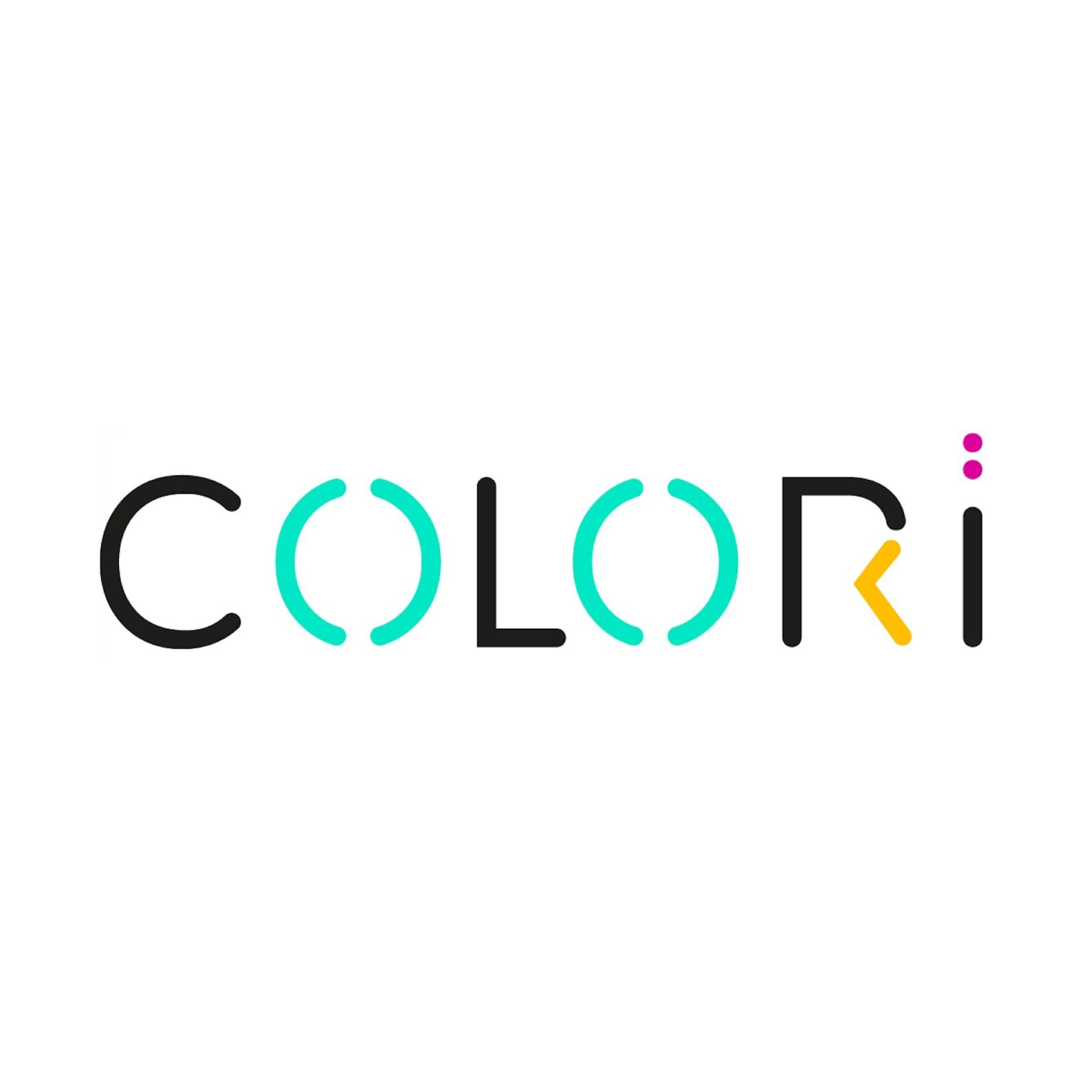 COLORI
Most Impactful Initiative Award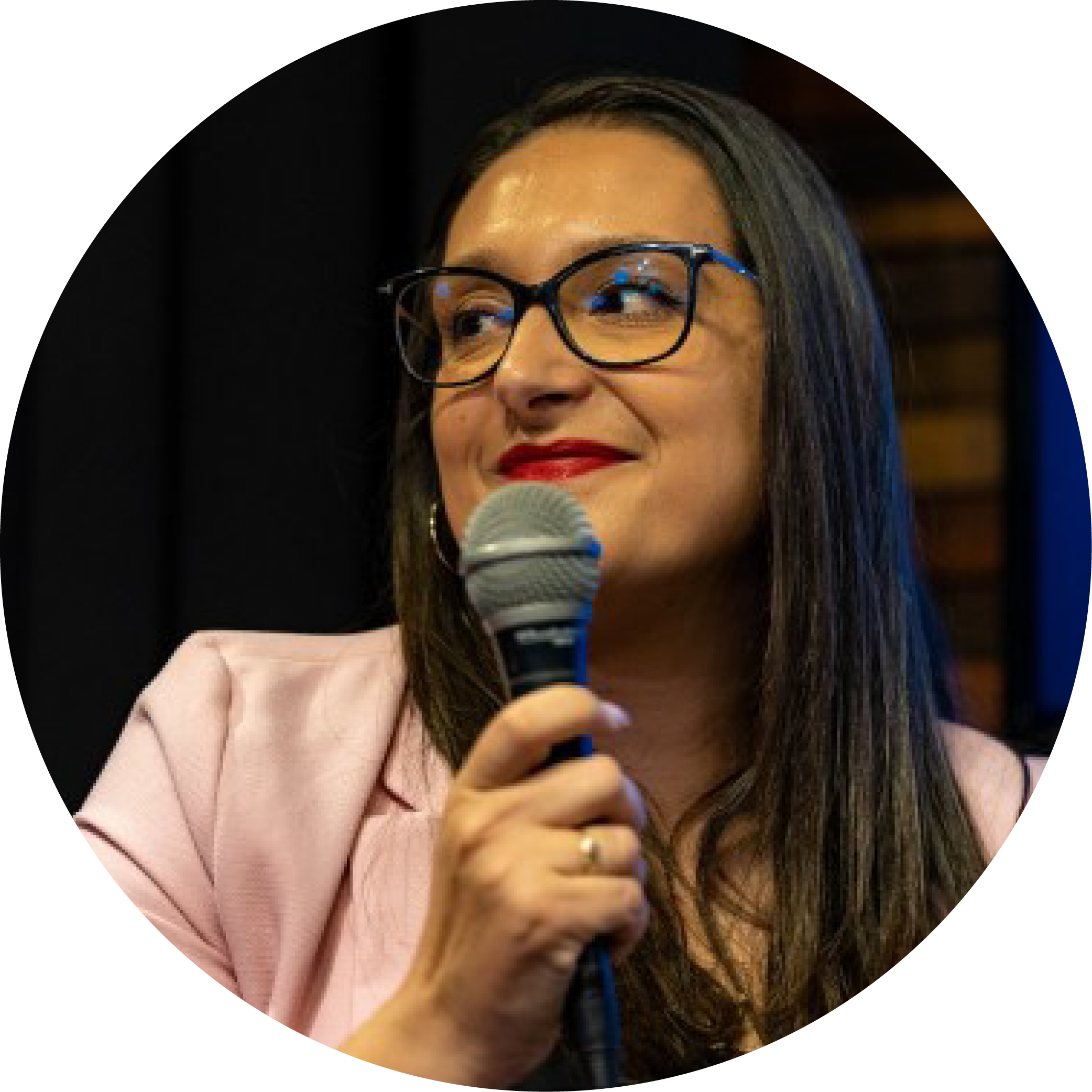 Plamena Cherneva
CEO, WonderCoders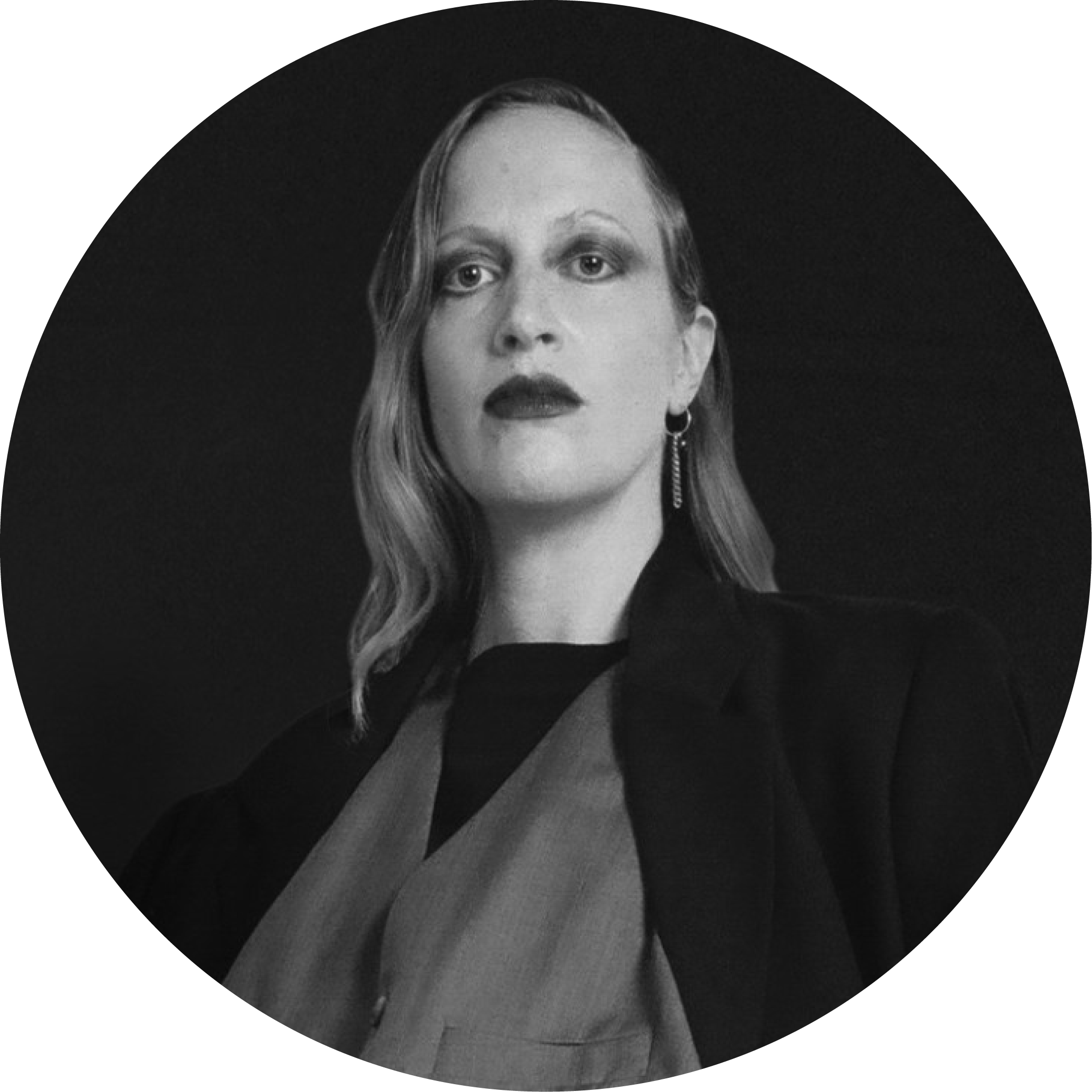 Leanne Elliott Young
Co-Founder & CEO, Institute of Digital Fashion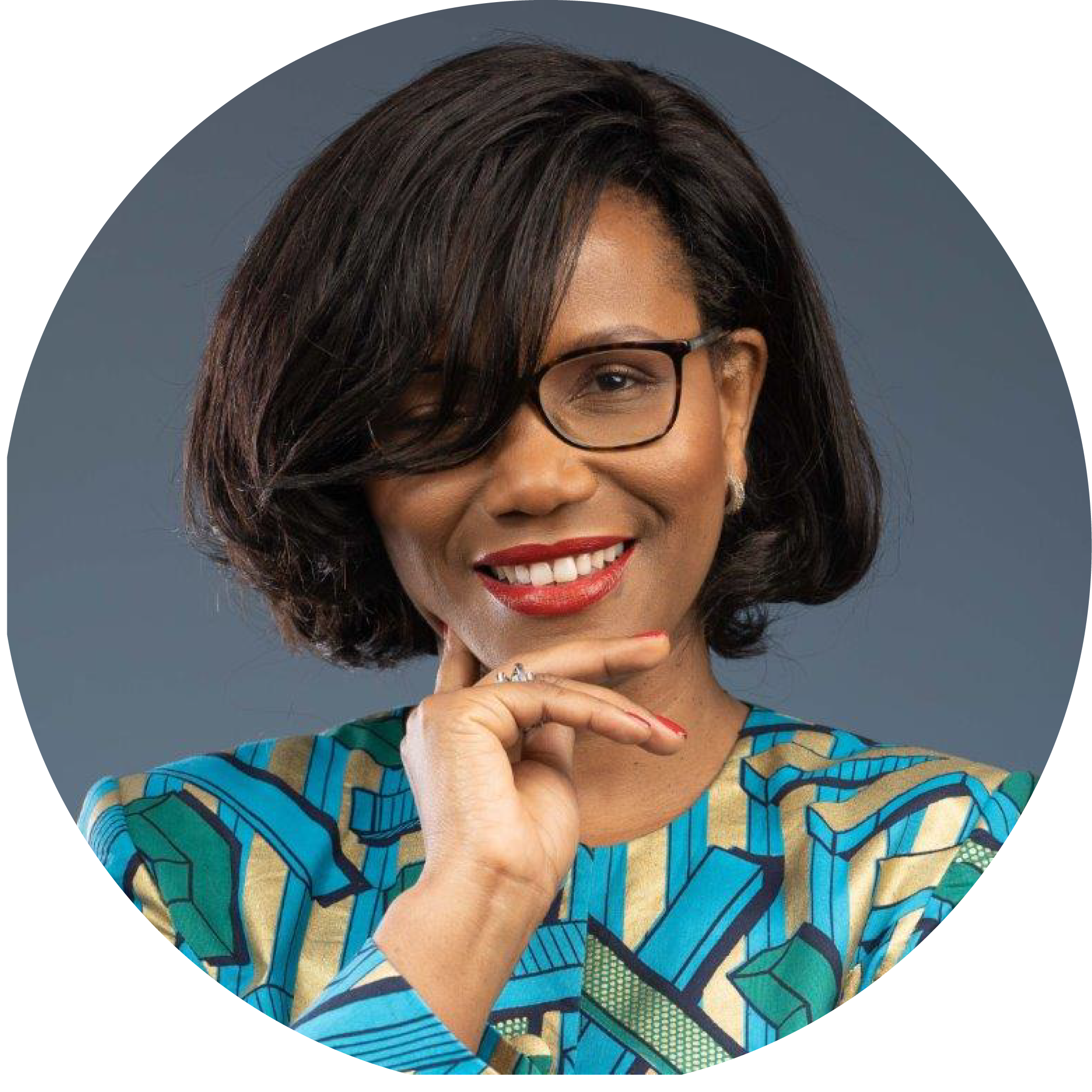 Elisabeth Moreno
CEO, L.E.I.A
Women in Tech® Lifetime Achievement Award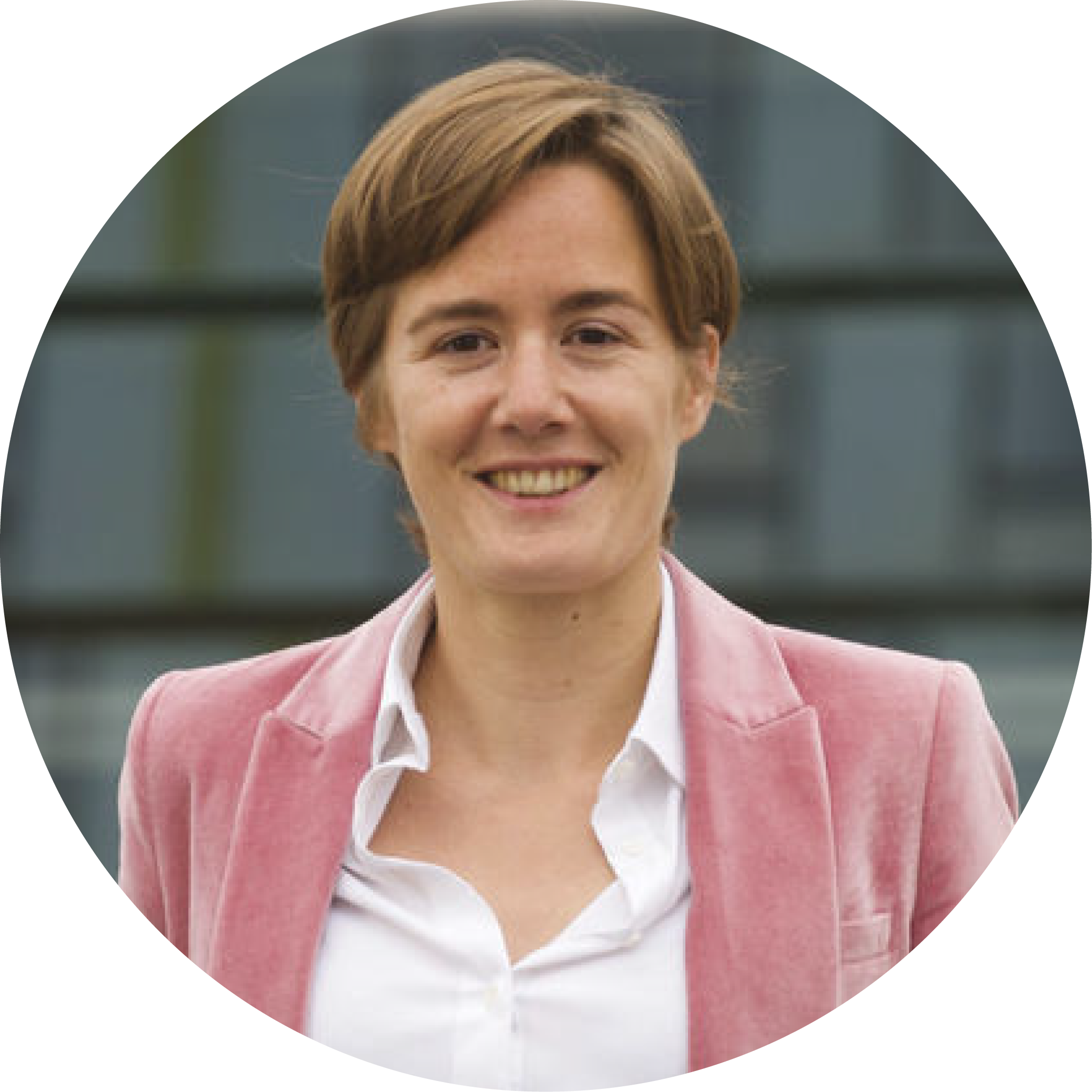 Sophie Cahen
Co-Founder & CEO, Ganymede Robotics
Women in Tech® Start-Up Award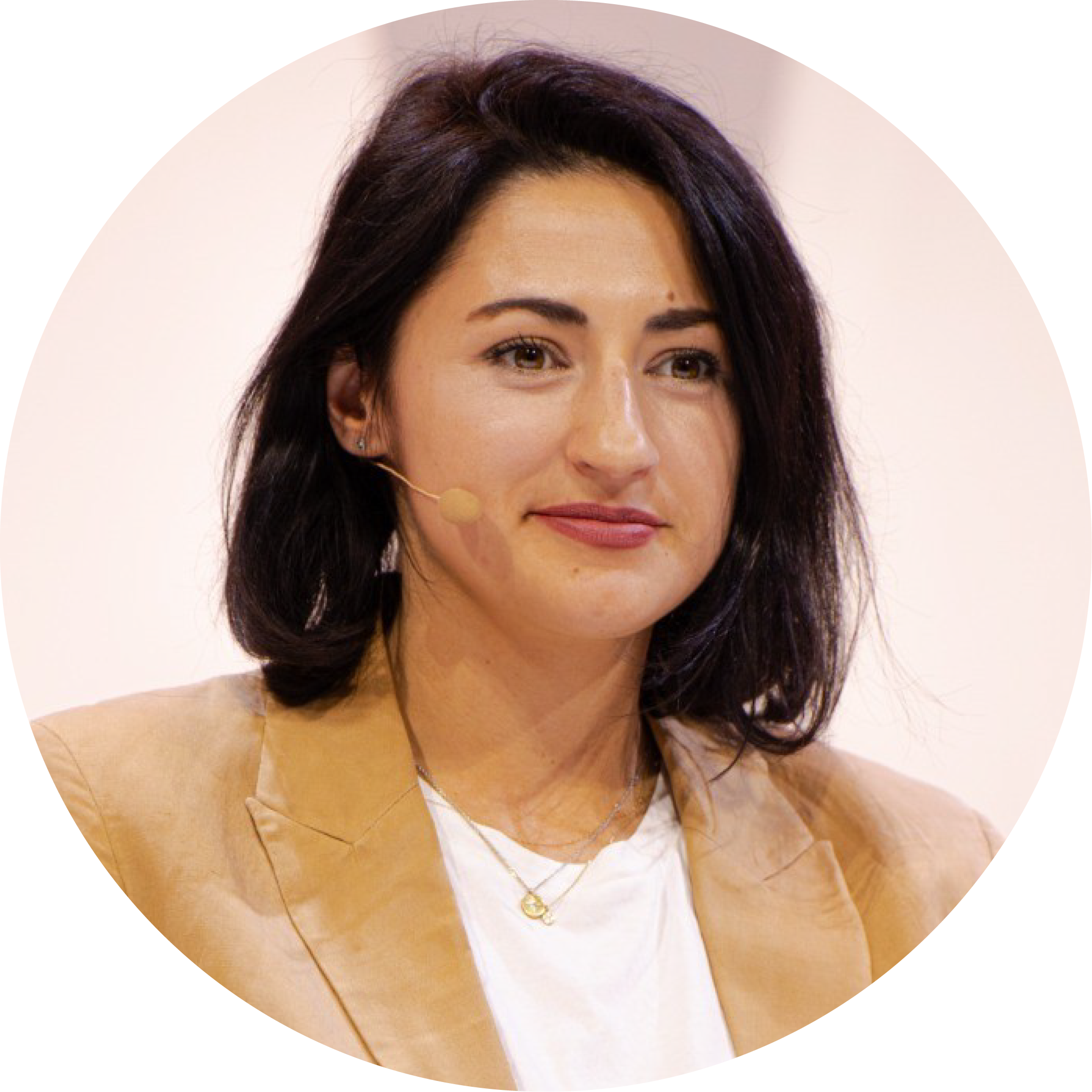 Lubomila Jordanova
Founder & CEO, PlanA
Global Leadership Women in Tech® Award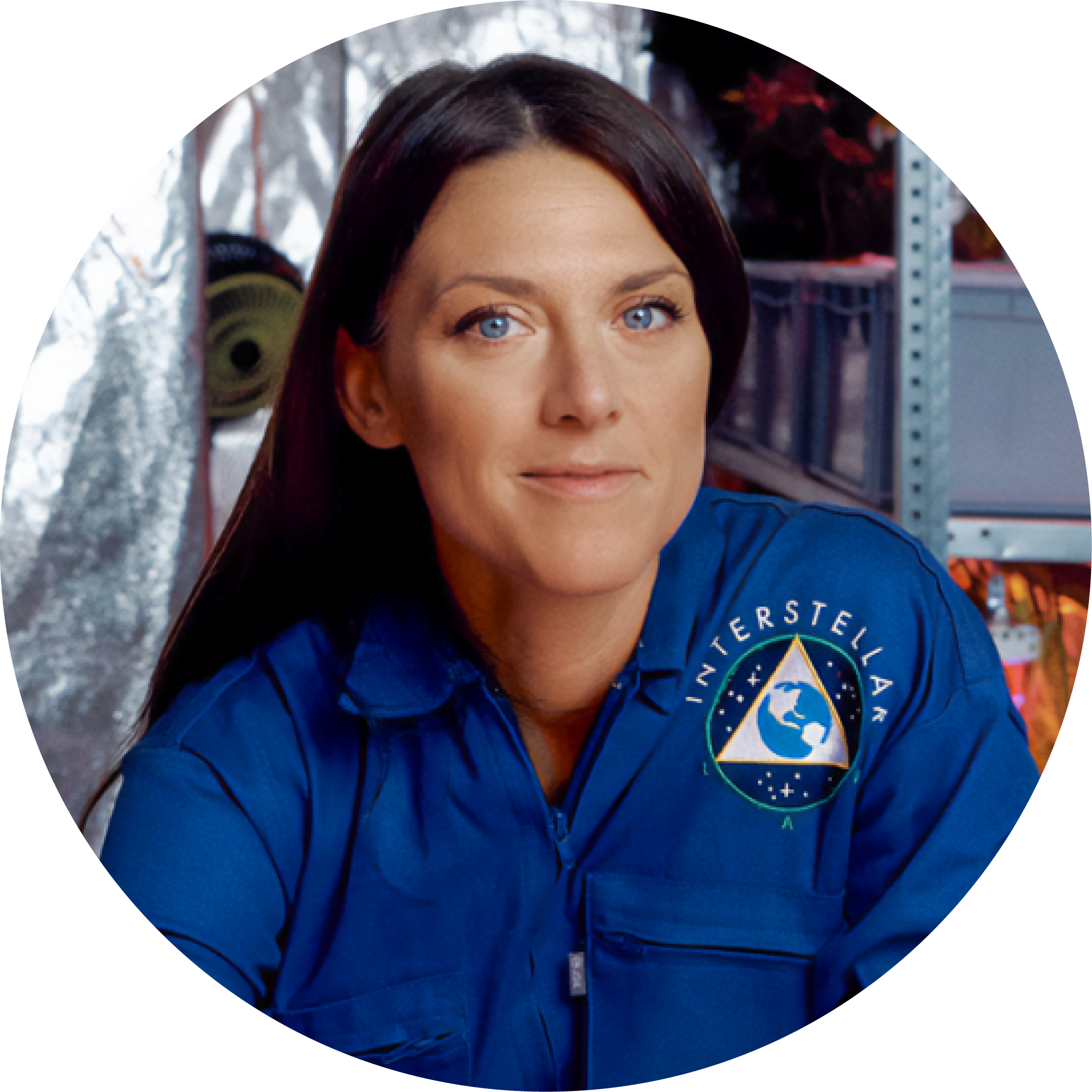 Barbara Belvisi
Founder & CEO, Interstellar lab
Most Disruptive Award by AWS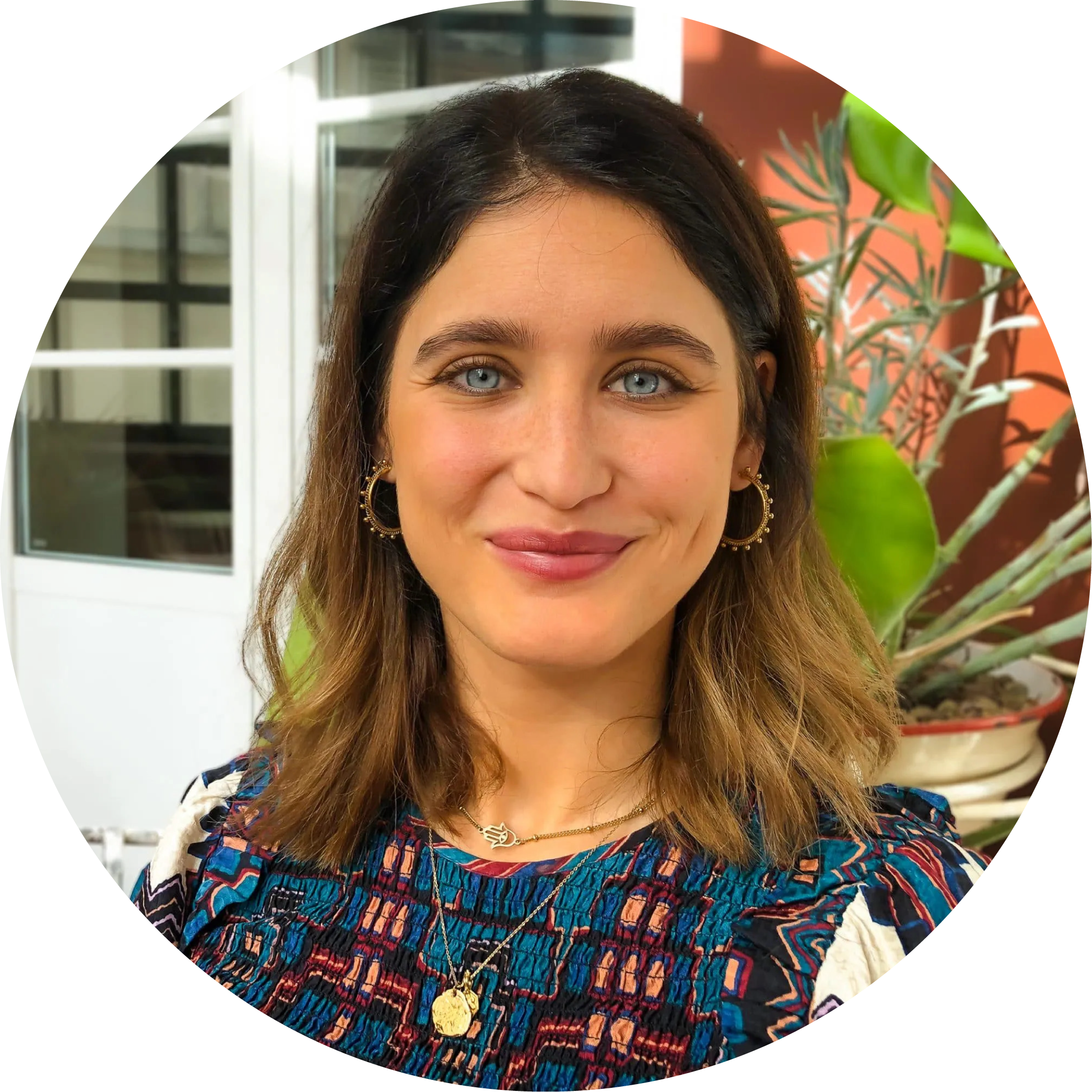 Yam Karkai
Co-Founder & CCO, World of Women
Arts Award powered by Amazon Music
WOMEN IN TECH® Europe AWARD FINALISTS 2023
ASPIRING TEEN AWARD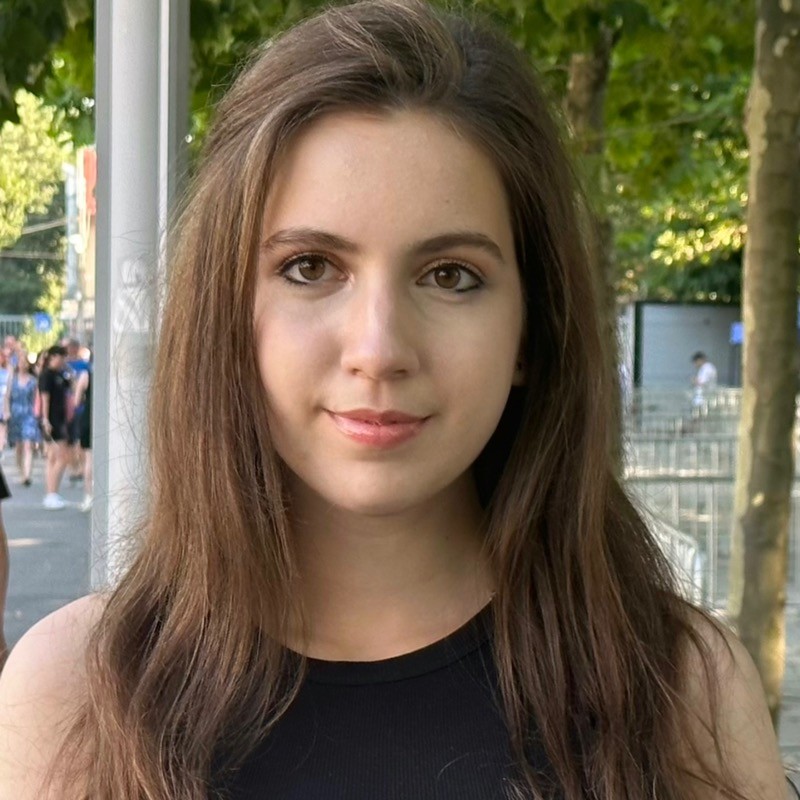 Brianna-Alexandra Stan
High School Student, Changemaker
Brianna is a young robotics developer, her work is a testament to her commitment to the well-being of her community. She initiated the WeBreathe project, a citizen science endeavor that involves installing environmental monitoring stations in her hometown. This project not only raises awareness about environmental issues but also provides valuable data for informed decisions.
In addition to her environmental efforts, Brianna launched the AI4Future Project, which is aimed at high school students. Through workshops and summer camps, she introduces them to the world of artificial intelligence, equipping them with the skills they need for higher education and future success.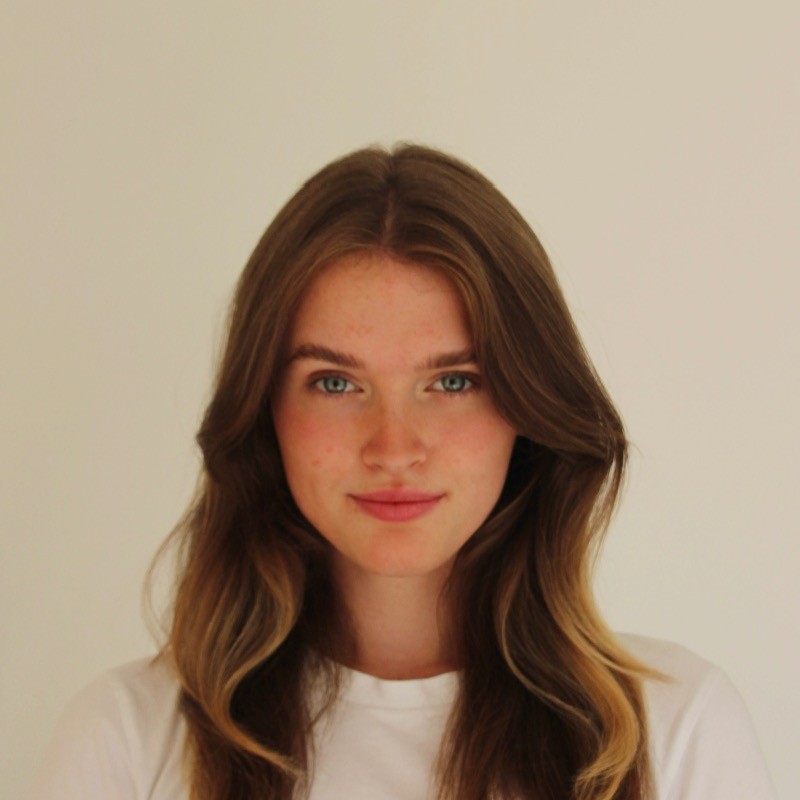 Linda Büscher
Founder Bulletpoint
Linda Büscher is a young entrepreneur who has been on a journey with her innovative app, Bulletpoint. Graduating as valedictorian from high school, Linda's entrepreneurial dedication have earned her numerous accolades, including five prestigious awards, one of which was a nationwide competition. Her app, Bulletpoint, amasses over 3000 downloads since its launch in February, all without using of a marketing budget. With the prize money garnered from her success, Linda has taken the ambitious step of collaborating with an agency to develop cutting-edge AI features for her app. In August, she will officially incorporate her company, Bulletpoint, as a GmbH. Bulletpoint allows users to transform any text, PDF, or photo with text into organized bullet points with remarkable ease. With planned AI integrations, the app promises to revolutionize the way we interact with and summarize text. What sets Linda apart is her passion for education and gender equality in the tech world. She is on a mission to empower women and girls to explore the world of programming, speaking in classrooms and conferences to break stereotypes and inspire the next generation.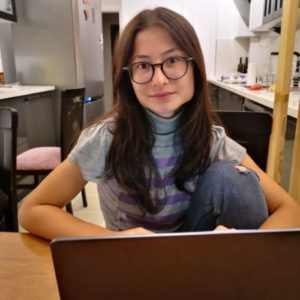 Mira Küçük
AI Developer Stemicro Education
Mira is an AI developer with a passion for creating positive change in the world. At just 15 years old and a 10th-grade student at Fatih Science High School, Mira is already making waves in the tech industry.
As the founder of Stemicro Education, Mira is dedicated to sharing knowledge with younger peers. Their outreach extends to a YouTube channel where they share their innovative projects, fostering a sense of collaboration within their community.
Mira's achievements include being recognized as a Young Technology Star by Microsoft Turkey and a Global Rising Star Junior Finalist by WomenTech Network, showcasing their exceptional talent and dedication to technology.
What sets Mira apart is not just their technical prowess, but also her commitment to helping others. In the aftermath of the 2023 Turkey/Syria Earthquake, they taught basic programming to girls affected by the disaster, bringing a sense of happiness and support to those in need.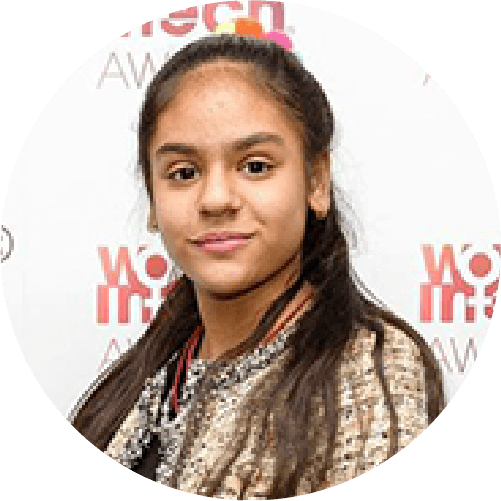 AVANTI SHARMA
Pre-teen Technology Specialist Workshop4ME A.S.B.I
Avanti Sharma is a champion of the Sustainable Development Goals (SDGs) commands our attention.
Avanti's journey of advocacy and empowerment began with her TEDx talk on "How an iGen would implement the Sustainable Development Goals." Since then, she has made her mark on the international stage, sharing her ideas at prestigious forums like the Economic Times Global Business Summit, Digital Education Stakeholder Forum hosted by the European Commission, and the Microsoft Accelerator. Her contributions extend to renowned technology events such as Campus Italia, ICT Spring, and WomenInTech.
As a coach and mentor at Workshop4Me, she has introduced over 400 girls worldwide to the world of coding and technology. Avanti's keynote at the ESTEAM Fest, organized by Deloitte Belgium and the European Commission, exemplified her dedication to breaking down barriers for young girls in the tech field. Avanti's recent achievement includes the creation of Studified™, a software process to combat catfishing and impersonation attacks on social media, earning recognition from the National Young Scientist Foundation of Luxembourg and winning accolades at a prominent science exhibition in Portugal.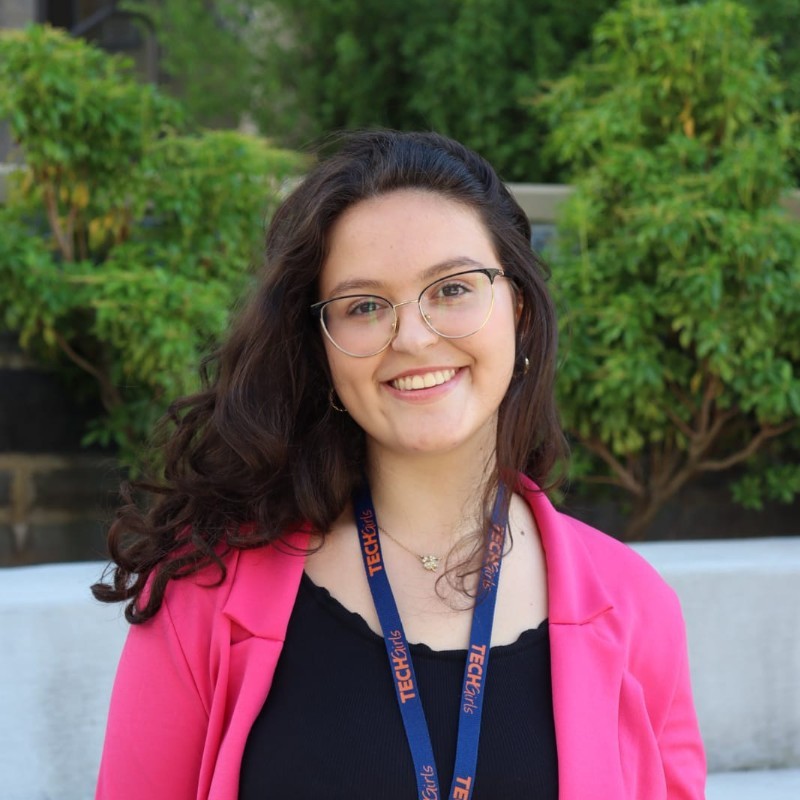 Era Thaqi
Chair of Growing with STEM-Kosovo
Era is a native of Prishtina, Kosovo, stands as an advocate for youth empowerment and STEM education. She distinguished herself as a student at the Gymnasium of Natural Sciences, boasting a flawless 5.0 GPA. Currently, Era is embarking on her academic journey with a full scholarship at the prestigious Princeton University.
Era represented Kosovo in the TechGirls program, receiving extensive training in Python and leadership. This experience inspired cross-cultural exchange and encouraged young girls to pursue careers in technology. Her brainchild, "Growing With STEM," educated 50 girls in Front End Web Development and established supportive STEM clubs.
Her commitment to children's rights led her to chair the National Child Led Group "Respect our Rights." Era orchestrated impactful campaigns on environmental conservation and tirelessly advocated for children's welfare and protection.
As a co-founder of "Merr Frymë," supported by UNICEF and PEN, Era raised awareness about air quality and pollution in Kosovo. She is involved in the UN Youth Assembly and co-founded the Coding Club at her school.
Recognized as "Student of the Generation" and Kosovo's representative at the International Physics Olympiad, Era continues to inspire and drive positive change, making her a true catalyst for a brighter future for Kosovo's youth. Her dedication to STEM inclusion and empowerment has earned her full scholarships to five IVY league universities, with Princeton as her chosen destination.
ARTS AWARD, powered by Amazon Music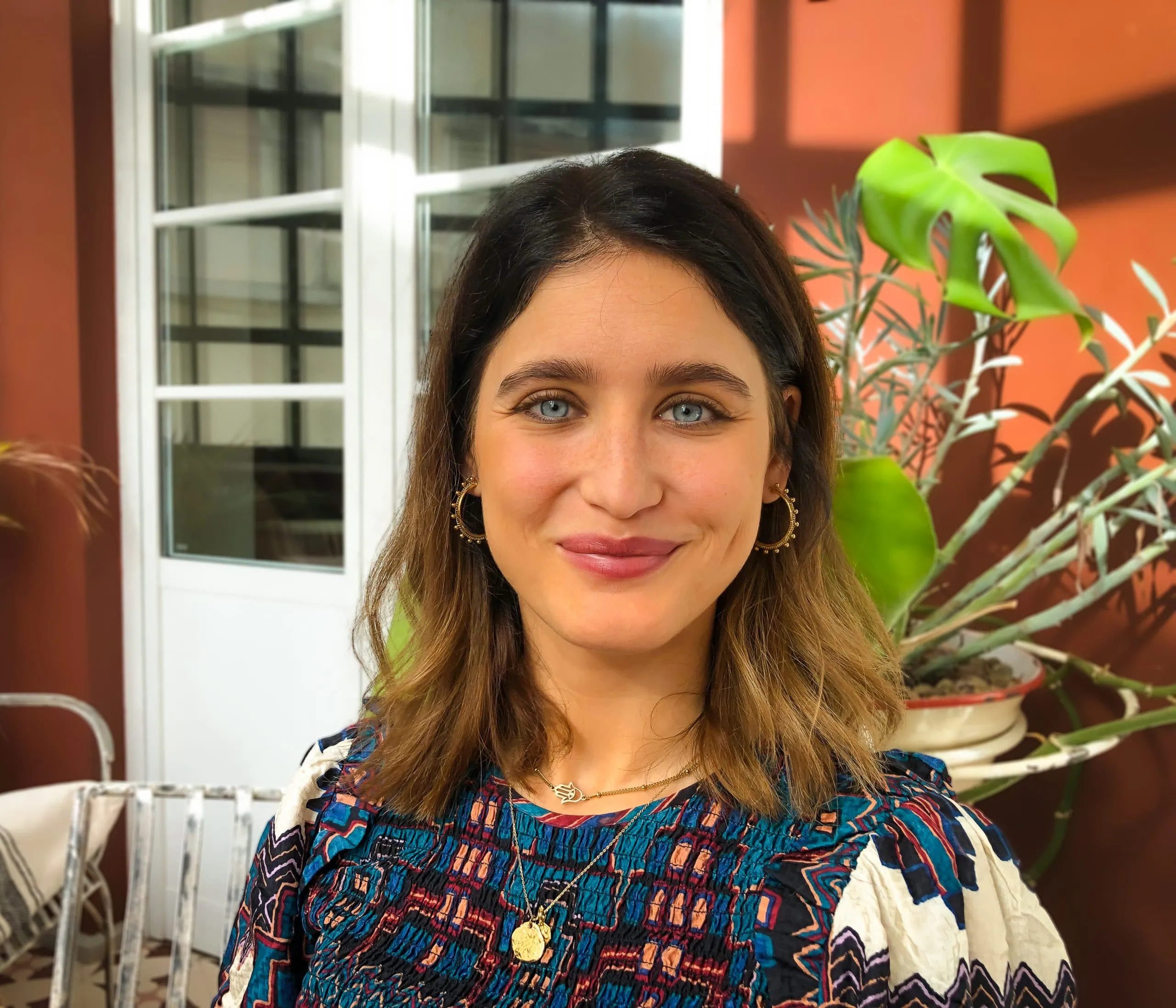 Yam Karkai
Co-founder & CCO World of Women
Yam Karkai, the visionary founder and Chief Creative Officer of World of Women (WoW), has emerged as a leading figure in the ever-evolving landscape of Web 3.0. Her journey has been, marked by an unwavering commitment to art, representation, inclusivity, and equal opportunities.
Yam's NFT collections are a testament to her dedication to celebrating diversity and elevating the voices of underrepresented groups. Through her digital illustrations, she places women and minorities at the forefront of her artistic universe. Her signature style blends vivid and harmonious color palettes with whimsical, intricate lines, injecting a touch of fantasy into her creations.
Yam Karkai's work is an exquisite reflection of her life experiences and multicultural background. Through her art, she underscores the pivotal role of women's visibility within the Web 3.0 sector, ushering in a new era of empowerment and representation.
The WoW project, an ambitious endeavor, stands as a testament to her vision and creativity. It has garnered substantial recognition, ranking 21st among the top NFTs of all time on Opensea. With her NFTs, Yam aspires to break barriers and invite more women into the crypto space, making it accessible and inclusive for all. Her creation of a universe featuring 10,000 distinct women symbolizes her dedication to authenticity and diversity, reflecting the voices and experiences of individuals from around the globe.
In the digital realm, Yam Karkai is not just an artist; she is a pioneer and a catalyst for change, proving that the Web 3.0 ecosystem is richer and more vibrant when it embraces the diversity and creativity of all.
Bénédicte Vanderreydt
Visual Artist
Bénédicte Vanderreydt an interdisciplinary practice artiste encompassing video, photography, and installation, Bénédicte has established herself as a notable figure in the world of contemporary art.
Bénédicte Vanderreydt graduated with honors from IHECS in Brussels, honed her skills at the drama school Xavi Gratacos in Barcelona, and further enriched her knowledge in photography at the prestigious Gobelins School in Paris.
In her series of photographs, Bénédicte delves into the intricate layers of female identity. From adolescence to adulthood, she captures the successive roles that women inhabit, be it as a child, wife, mother, or mistress. Her projects possess an aesthetic that employs staging, reminiscent of cinematic imagery that lingers in the viewer's mind long after exposure. Bénédicte's art challenges and questions the endurance of ancient rites of passage in contemporary society, as exemplified in her series 'I never told anyone,' which explores the enigma of Carnival.
Notably, Bénédicte Vanderreydt's work highlights the illusionist power of masks, whether in the realm of social media or the masks donned at a carnival, as portrayed in her photographic series. Her theatrical training infuses her art with a unique perspective, echoing the silent but evocative connections found in the paintings of Paul Delvaux.
Bénédicte's work is a testament to her ability to sublimate and interpret reality, leaving a lasting impression on all who engage with it.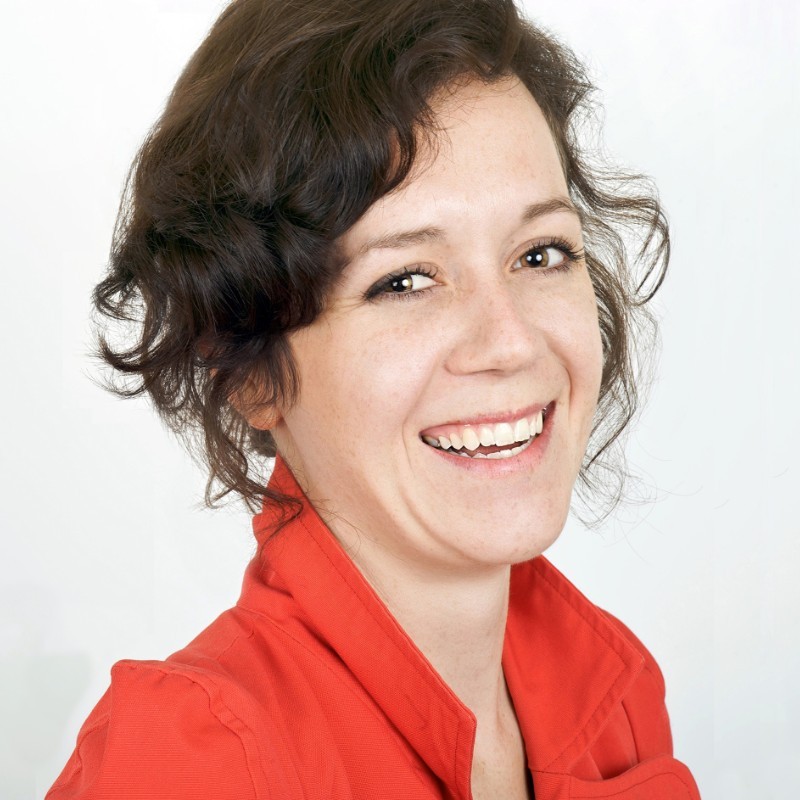 Nadja Verena Marcin
Visual Artist
Nadja Verena Marcin is a visual artist, performance artist, and filmmaker hailing from Würzburg, Germany, with Slovakian-German heritage.
Based in both Berlin and New York, Nadja's work delves into an intriguing intersection of gender, history, morality, psychology, and human behavior.
She wields an intersectional feminist perspective to craft thought-provoking encounters within theatrical and cinematic contexts, which she aptly terms ""emotional architecture.""
Nadja Verena Marcin is renowned for her performances, notably "OPHELIA" and "How to Undress in Front of Your Husband." Through her artistry, she challenges established historical and media portrayals of women, shedding light on the underlying power structures and psychological ramifications. Her creative journey involves the repurposing of diverse source materials from literature, history, philosophy, and pop culture, often in an absurdist and surreal manner, to explore ecological and human rights concerns.
One of her standout projects, #SOPHYGRAY, is an interactive installation, live performance, and mobile app that offers a feminist perspective on humanized AI technologies, dissecting stereotypes embedded within virtual assistants and gynoid visual interfaces. Nadja Verena Marcin's work is a testament to her ability to provoke thought, shift norms, and reevaluate social constructs in our ever-evolving world.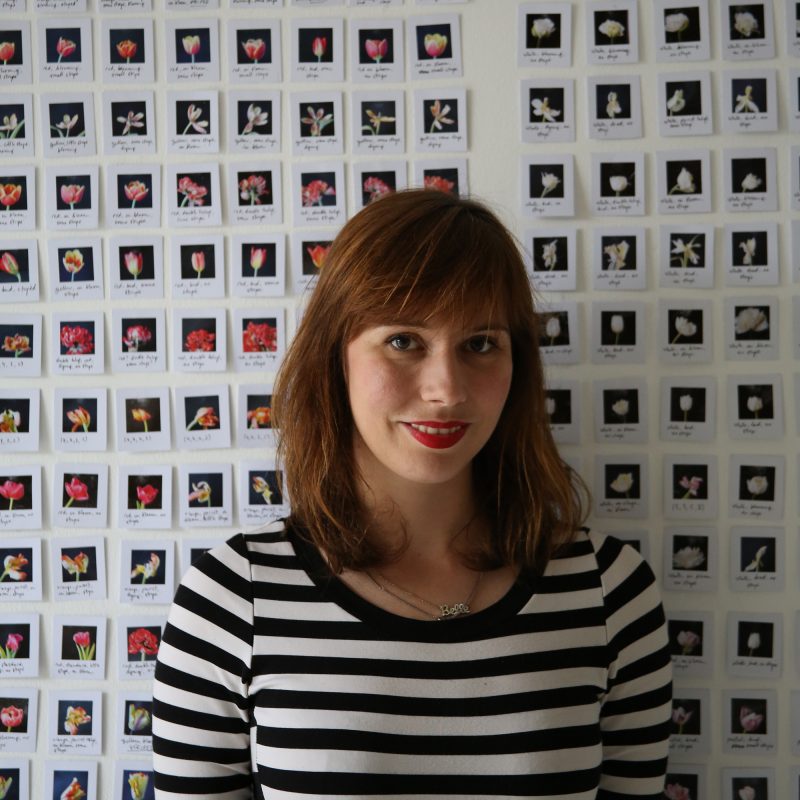 Anna Ridler
Artist & Researcher
Anna Ridler, is an artist and researcher exploring the intersection of knowledge systems and technology to gain deeper insights into the world. Her work revolves around themes of measurement, quantification, and their connections to the natural world. With an MA in Information Experience Design from the Royal College of Art and a BA in English Literature and Language from Oxford University, Ridler combines her artistic talent with a strong academic foundation.
Her art has been exhibited worldwide at prestigious institutions like the Victoria and Albert Museum, the Barbican Centre, Centre Pompidou, HeK Basel, and more. She has received commissions from Salford University, the Photographers Gallery, Opera North, and Impakt Festival. Ridler's work in exploring AI's creative potential earned her recognition as one of the nine "pioneering artists" by Artnet. She was also an honorary mention recipient in the 2019 Ars Electronica Golden Nica award for AI & Life Art.
Living and working in London, Anna Ridler continues to push the boundaries of art and technology, offering fresh perspectives on understanding our complex world through her creations.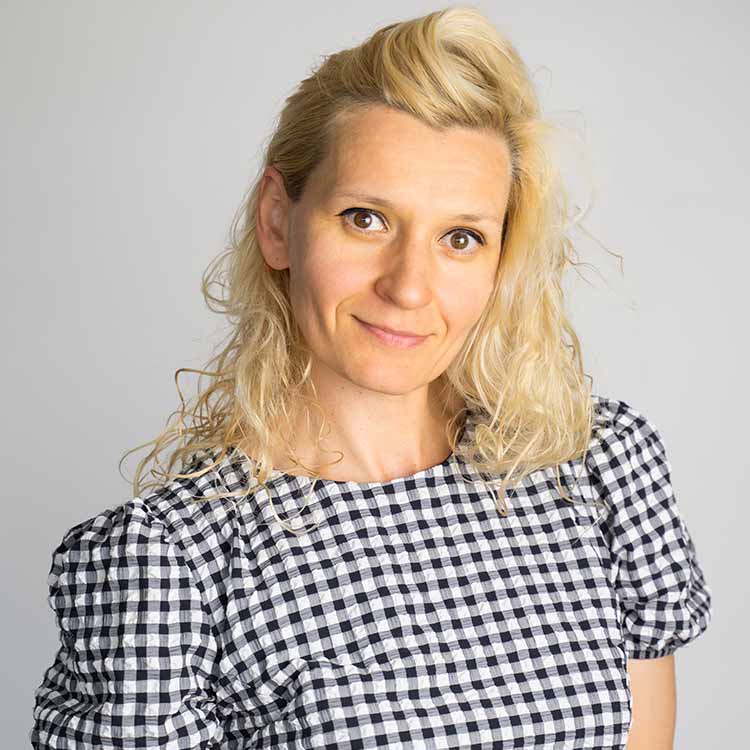 Anna Zhilyaeva, known as Anna Dream Brush, is a pioneering French immersive artist based in La Garde. As an early adopter of virtual reality, Anna's active involvement in the community has led to performances worldwide, including venues like the Louvre museum in Paris.
During a TEDx conference, she coined the term 'Volumism' to describe her unique approach to creating sculptured paint in virtual reality, emphasizing the technology's ability to break the boundaries of traditional artistic expression.
Anna's live virtual reality painting performances have gained widespread acclaim. She represented Google Tilt Brush at the 1st International VR Awards, where it won the 'VR Experience of the Year' award. Her live shows involve creating virtual reality artwork in front of an audience, with the process projected live on screens. Notably, she recreated a classical painting during a three-hour performance at the Louvre museum and captivated 45,000 spectators with her live performance at the Worldskills 2019 opening in Khazan.
BEST ALLY AWARD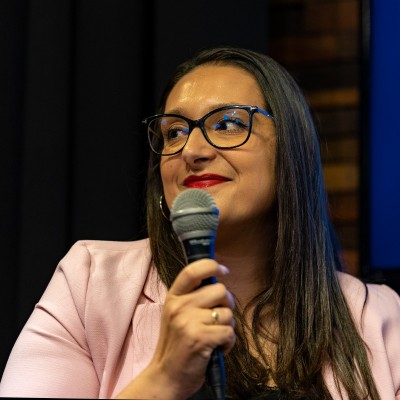 Plamena Cherneva
CEO WonderCoders
Plamena Cherneva stands as an IT consultant, a passionate entrepreneur, and an advocate for Diversity, Equity, and Inclusion (DEI) in the technology industry. Armed with an MSc in Computer Science and Engineering from the Technical University of Denmark, she embarked on her career, facing and conquering challenges as a minority in the field. Plamena's commitment to fostering a more inclusive tech landscape led her to establish the WonderCoders NGO, a platform that supports and inspires women to pursue careers in technology. Her advocacy extends further through her role as the founder of Nordic Women Who Code and as a Board member of the European Female Founders Network. Throughout her 17-year career in the industry, Plamena has held various roles, from developer to project manager, and now as an IT consultant. She possesses a track record of steering organizations toward greater inclusivity and diversity. In 2022, she was selected as the Women in Tech Ambassador by the European Commission to establish and lead the pioneering European Female Founders Network.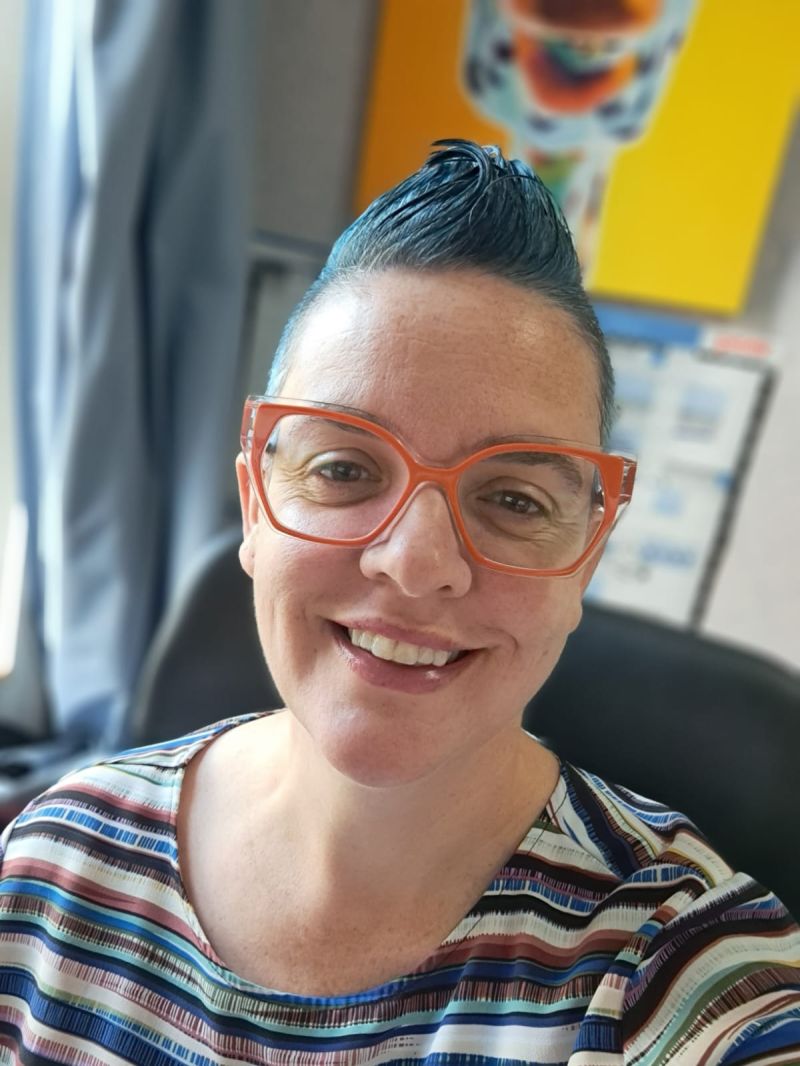 Jennifer Cox
Security Engineering Manager Tenable
As a manager within Tenable's Security Engineering team, Jennifer is not just a leader; she is a catalyst for change. She spearheads Women@Tenable, fostering a global community that empowers and promotes growth among its members. Jennifer's impact reaches beyond her workplace. She actively supports organizations like Cyber Women Ireland, WomenTech Community, and WiCyS Global, championing women in technology. Her mentorship initiatives span various programs, including Wentors and Reed Women In Tech.
Jennifer's accolades, including the 2021 Women in IT Ireland's ""Outstanding Contribution of the Year"" award and UK's ""Women in Tech Excellence Awards"" nominations, underscore her contributions. Her advisory roles, such as with Leaders In Tech Ireland and WITS Ireland, further demonstrate her commitment to expanding opportunities for women in tech.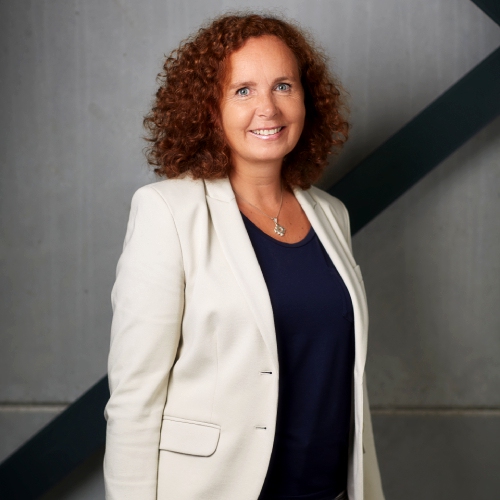 Geke Rosier
Founder RightBrians
With over 18 years of experience and a background in business and marketing, Geke has dedicated her career to championing gender balance and inclusion. In 2014, she founded "RightBrains", an organization dedicated to empowering women in technology. "RightBrains" has since become a thriving community and mentoring platform, promoting women's skills, sharing role model stories, and fostering networking opportunities. Geke's vision extends beyond "RightBrains." She collaborates with industry leaders and educational institutions, forging partnerships that create new pathways for women in tech. Her Digital Leadership Programme is an initiative, aimed at bridging the gender gap in digital leadership roles. Geke is a vocal advocate for diversity and inclusion, participating in tech communities, forums, and public speaking engagements. Her work has earned her numerous awards, including the prestigious Dianne Bevelander Prize.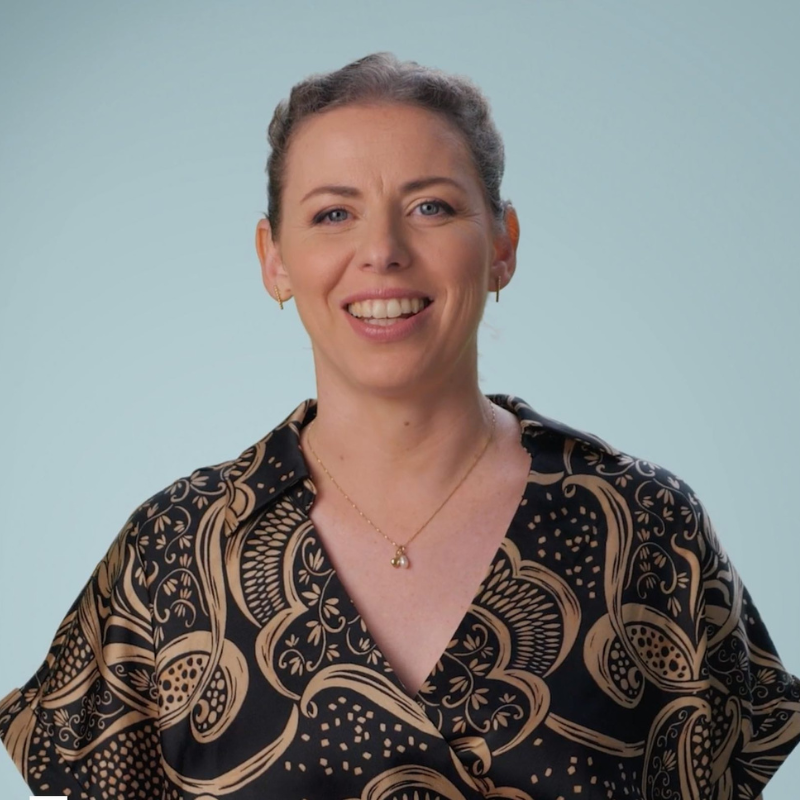 Anna Vainer
Creator & Founder #IamRemarkable
Anna Vainer is a leader and innovator. As of June 2023, her brainchild has impacted 500,000 participants spanning 180 countries, with an impressive 5,000+ active facilitators delivering the workshop on a global scale. Her track record includes spearheading intricate cross-functional projects with enduring effects, steering product marketing strategies, and masterfully managing partnerships. With extensive experience in B2B and B2C marketing, Anna's accomplishments reach their zenith with the creation of the #IAmRemarkable movement during her tenure at Google. This initiative has empowered over half a million individuals across 182 countries to celebrate their achievements. Remarkably, 50% of them experienced tangible growth in their careers, a testament to Anna's enduring impact on the global community.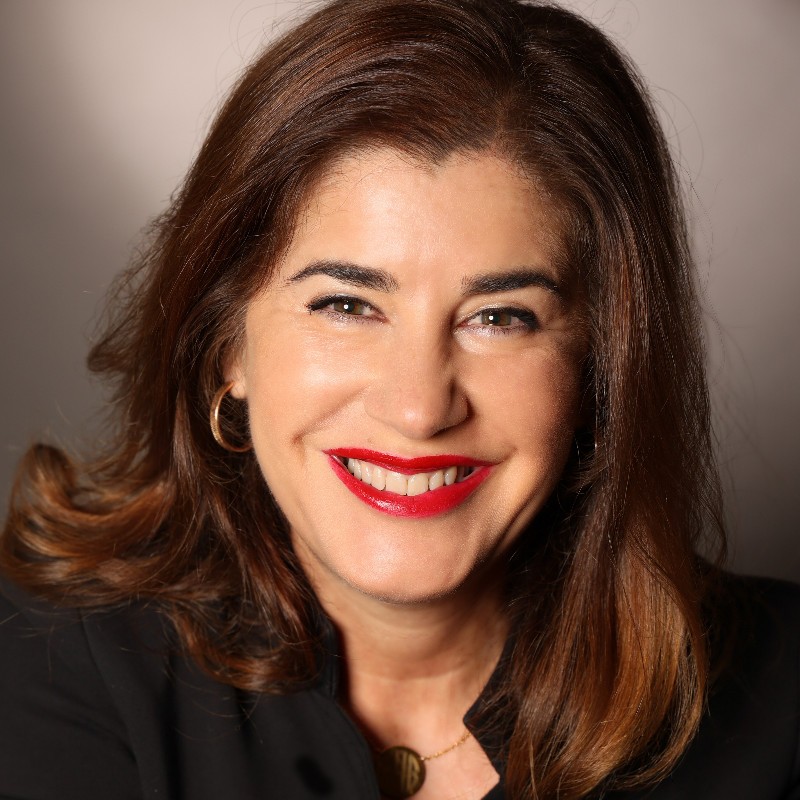 Begonia Vazquez Merayo
Founder & Managing Director Why Consult Powering net4tec
Begonia Merayo is a dynamic leader dedicated to driving change in the realm of diversity and inclusion (DEI). With an extensive international career in brand management, she gained experience working with major corporations like La Redoute, Henkel, and Triumph International. These experiences, coupled with her personal journey as a working mother, shaped her commitment to fostering diversity and equity. In 2012, Begonia founded "Why Consult", a platform through which she empowers organizations to embrace DEI. She operates on three key fronts:
Diversity Recruiting: Begonia helps companies attract and retain diverse talent, enhancing their long-term success.
Change Management Consulting: She guides organizations in translating their purpose-driven strategies into inclusive practices, driving cultural transformation.
Networking and Community Building: Through initiatives like net4tec, Begonia builds powerful communities that champion female careers in technology (STEAM) and work relentlessly to close gender gaps in the field.
START-UP AWARD
Sophie Cahen
Co-founder & CEO Ganymed Robotics
With a Master's Degree in Engineering and an INSEAD MBA, Sophie possesses over 12 years of international work experience across four continents.
As the co-founder and CEO of Ganymed Robotics, Sophie leads a mission-driven team dedicated to transforming orthopedic surgery through advanced robotics technology. She recognizes the growing demand for surgical procedures, particularly in orthopedics, and aims to address this challenge. Her goal is to make life-changing orthopedic surgeries more accessible, safe, and affordable worldwide. Ganymed Robotics is incubated at Paris Biotech Santé, a leading life science incubator, and has secured significant seed funding. With a world-class team, Sophie is determined to revolutionize surgery, providing more people with access to essential orthopedic procedures.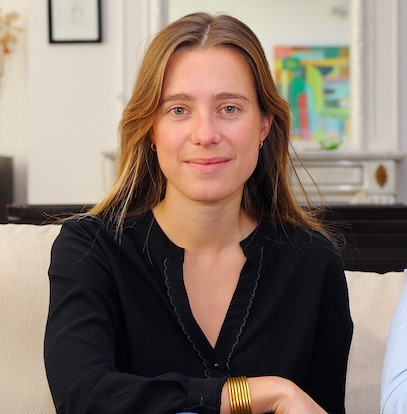 Mathilde Grivet
CO-founder & COO Jimmy
Mathilde Grivet, at the age of 28, is an entrepreneur and the COO of Jimmy. In the midst of challenging times during the COVID-19 lockdown, Mathilde, alongside her partner Antoine Guyot, embarked on an audacious mission to reimagine nuclear power for a sustainable future. Their startup, Jimmy, aspires to democratize access to decarbonized heat for various industries through nuclear fission. Their innovative approach extends to replacing fossil fuel burners in factories, a notorious source of CO2 emissions, with compact nuclear reactors seamlessly integrated into existing facilities. In an astonishing feat, just one year after its inception, Jimmy secured a substantial €15 million in funding in 2022. Their goal is to bring this solution to market by 2026, signaling a bold step towards addressing climate change and revolutionizing the energy sector.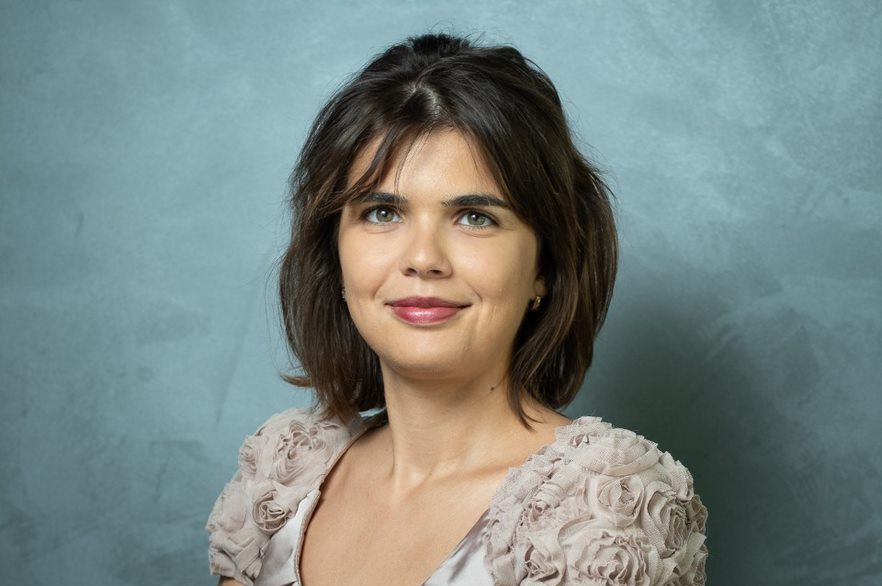 Andreea Plesea
Co-founder & Global VP Chief Customer Success Officer DRUID AI
Andreea Plesea is a technologist and entrepreneur with a background in Conversational AI and Artificial Intelligence. She holds a Ph.D. in Conversational AI, specializing in semantic web and ontology building for business applications. Her journey began as a programmer at Total Soft, where her passion for deep tech ignited. As one of the Co-Founders of DRUID, a global leader in Conversational AI and automation, Andreea has made significant contributions to the tech industry. DRUID's no-code platform empowers enterprises to automate interactions with customers and employees using AI-driven virtual assistants. Notably, DRUID's platform has integrated with OpenAI's ChatGPT, enhancing its capabilities. Andreea's leadership has earned her international awards and recognition as one of Central and Eastern Europe's most successful young managers. Under her guidance, the DRUID team has expanded globally and improved customer experiences, with the support of Endeavor Global. Moreover, Andreea is an honorary member of Women in Tech Romania and has shared her insights at their events.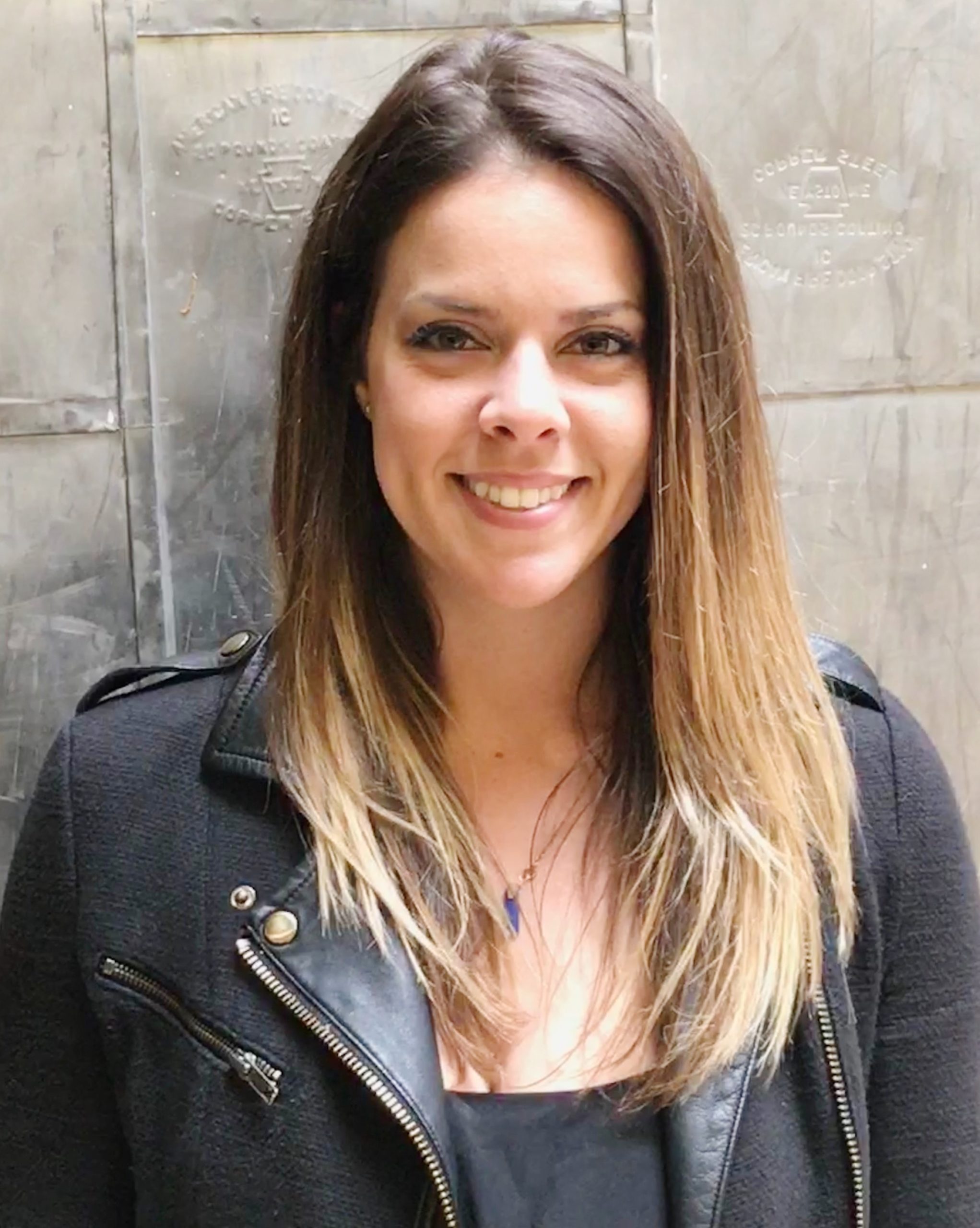 Nicole Romano
Co-Founders & CTO Moonlight AI
Nicole Romano is a leader in machine learning, particularly focused on applying this technology in biotechnology. Her impressive career includes founding and co-leading NeuScience, a cancer therapeutics company that employs machine learning and patient-derived tumor cells to combat various aspects of cancer. At Xilis, she took charge of the Data Platform team, leveraging multi-omic and clinical data to develop companion diagnostics and therapeutics against cancer. Nicole's experience at Cape Analytics involved using machine learning to enhance training of neural networks on aerial imagery for comprehensive urban understanding. She also contributed to RadiumOne, developing algorithms that integrated geolocation, digital data, and third-party APIs for targeted advertising. Nicole's academic journey includes a PhD from Stanford, where she focused on tissue engineering, image processing, and statistical analysis. She followed this with an Insight Data Science Fellowship, where she honed her data science skills, including Python, machine learning, and data manipulation. Throughout her career, Nicole Romano has consistently demonstrated a strong commitment to leveraging data and machine learning for practical applications in biotechnology, making her a prominent figure in the field.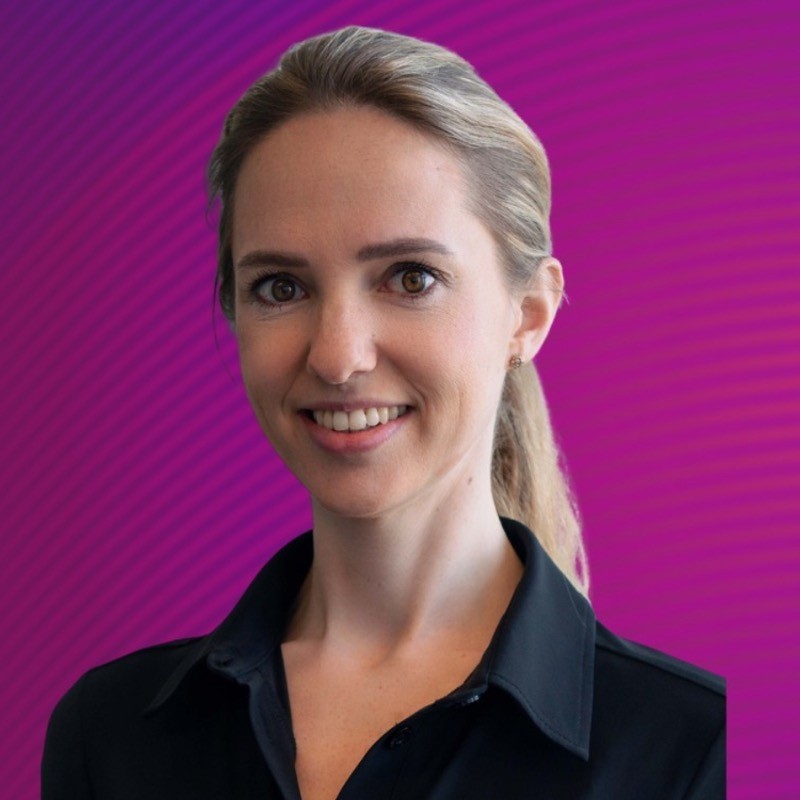 Diana van Stijn
Chief Medical Officer & CO-founder Lapsi Health
As a former top athlete representing the Dutch Synchronized Swimming National Team, she knows what it means to strive for excellence. However, her journey doesn't stop there. Diana is also a dedicated physician specializing in Pediatrics at Amsterdam UMC Hospital. Her medical expertise is complemented by her role as the co-Founder and Chief Medical Officer of Lapsi Health, a pioneering connected medical devices company based in the Netherlands and Finland. Lapsi Health's mission is to revolutionize the use of sound in medicine by transforming it into a digital biomarker, showcasing Diana's commitment to innovation in healthcare. Furthermore, Diana's contributions extend into the realms of Digital Health, Digital Therapeutics, and AI, where she is deeply engaged in shaping the future of medical technology. Her innovative ideas have played a pivotal role in developing Lapsi Health's product portfolio, earning her recognition through multiple pending patents.
Beyond her professional endeavors, Diana is a futurist, technology developer, and a compelling public speaker. Her insights on unconscious bias, equity, digital transformation, and innovation in the medical field have been shared on prestigious platforms, including Med-Tech World 2022, FIME 2022, CES Unveiled Amsterdam, and more.
MOST DISRUPTIVE AWARD, powered by AWS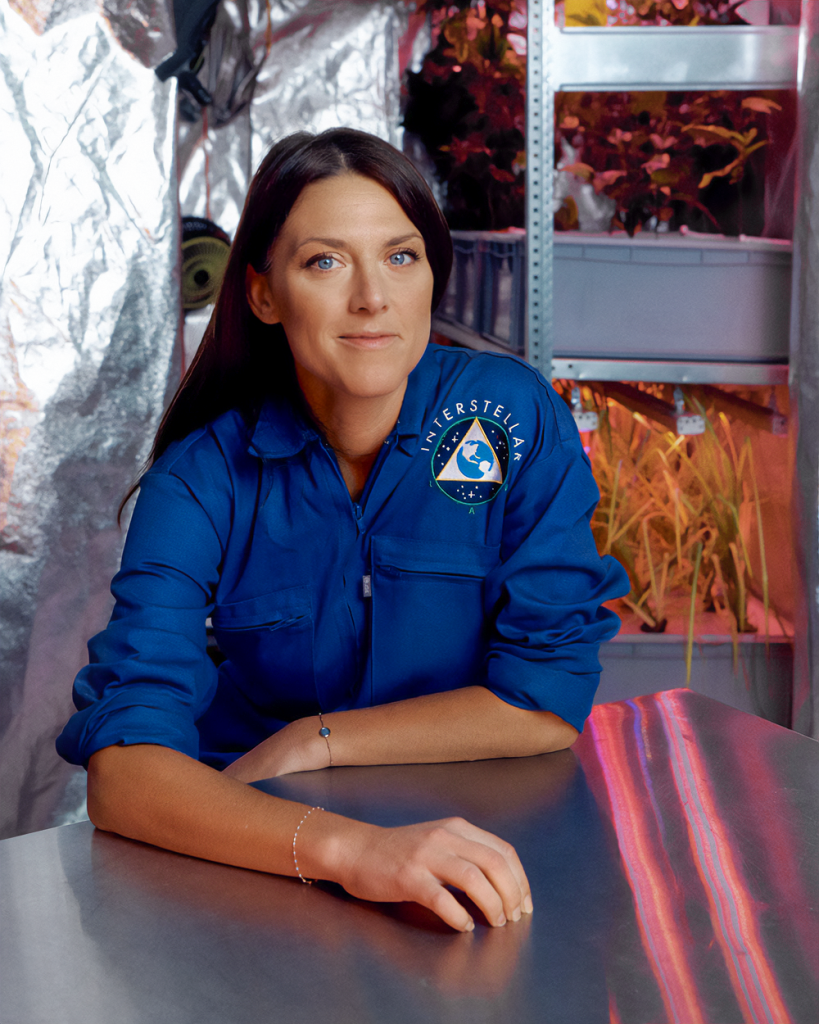 Barbara Belvisi
Founder & CEO Interstellar Lab
Barbara Belvisi is an entrepreneur with a journey spanning finance, venture capital, and hardware innovation. She co-founded Hardware Club (now HCVC) to invest in and empower hardware startups, showcasing her commitment to innovation and entrepreneurship. In 2018, Barbara's passion for space, nature, and technology led her to establish Interstellar Lab, a company dedicated to preserving life on Earth and expanding it into space. Interstellar Lab's cutting-edge controlled-environment modules support sustainable biofarming on Earth and life-support systems in space, collaborating with major industry players and space agencies like NASA and ESA. Barbara's contributions have earned her numerous accolades, including recognition as a Top 10 Woman in Tech in France, a member of the Top 100 Forbes list in Europe, and Best Innovator 2022. She is also a Choiseul 100 honoree in France and a recipient of the Prix Janus 2023 and the BOLD Award 2023.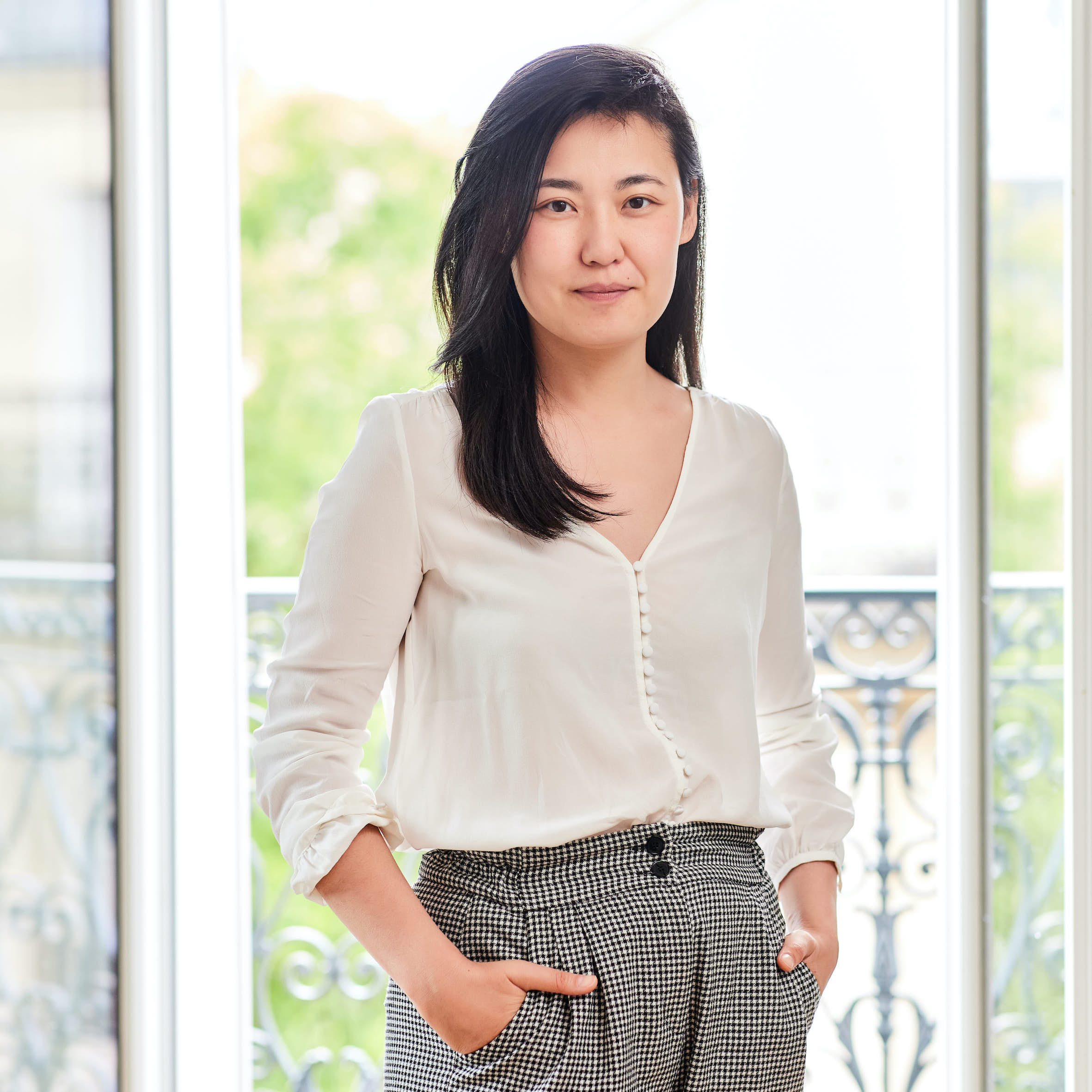 Aude Guo
Co-founder Innovafeed
Aude's journey is defined by a profound belief in the power of disruptive technology to provide innovative solutions to our most critical societal challenges. In an era where we seek more sustainable ways to coexist with our planet, nature itself offers invaluable lessons. Aude recognizes that by harnessing the wisdom of nature, we can revolutionize how we nourish the world. As a co-founder of Innovafeed, Aude is committed to inventing efficient technologies that replicate nature's processes on a large scale. Their work focuses on building a circular and zero-waste agri-food chain that mirrors the role of insects in nature. The goal is to reinvent our way of living, promoting higher quality, sustainability, and resilience for all. Aude Guo leads a team of pragmatic dreamers who firmly believe that performance and positive impact can be intertwined to reshape the world we pass on to future generations.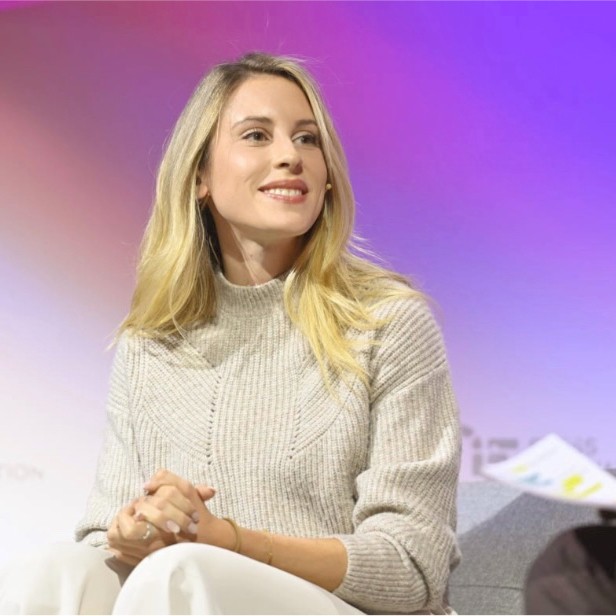 Greta Preatoni
Co-Founder & CEO Mynerva
Greta Preatoni is a force in the "Tech for Good" arena, using advanced technology to make an impact on healthcare and address unmet patient needs. Recognized on Forbes' 30 Under 30 list and as a finalist in the Startup Challenge at the Global Women in Tech Summit. With a Ph.D. from ETH Zürich's Neuroengineering Laboratory and a background in psychology and neuroscience, Greta's expertise spans neuroengineering and neuroscience. Her work includes developing neuroprostheses for peripheral nervous system stimulation, innovative neuropathic pain treatments, and exploring bodily self-consciousness and multisensory integration. She applies engineering techniques such as virtual reality and transcutaneous electrical nerve stimulation to cognitive neuroscience, advancing cognitive neuro-prosthetics and neuro-rehabilitation. Beyond her research, Greta also serves as Vice-President of Financiere Marjos, a French company, contributing to strategic decision-making in this family business. Greta Preatoni's commitment to using technology for healthcare improvement and her achievements make her a transformative figure in the Tech for Good movement.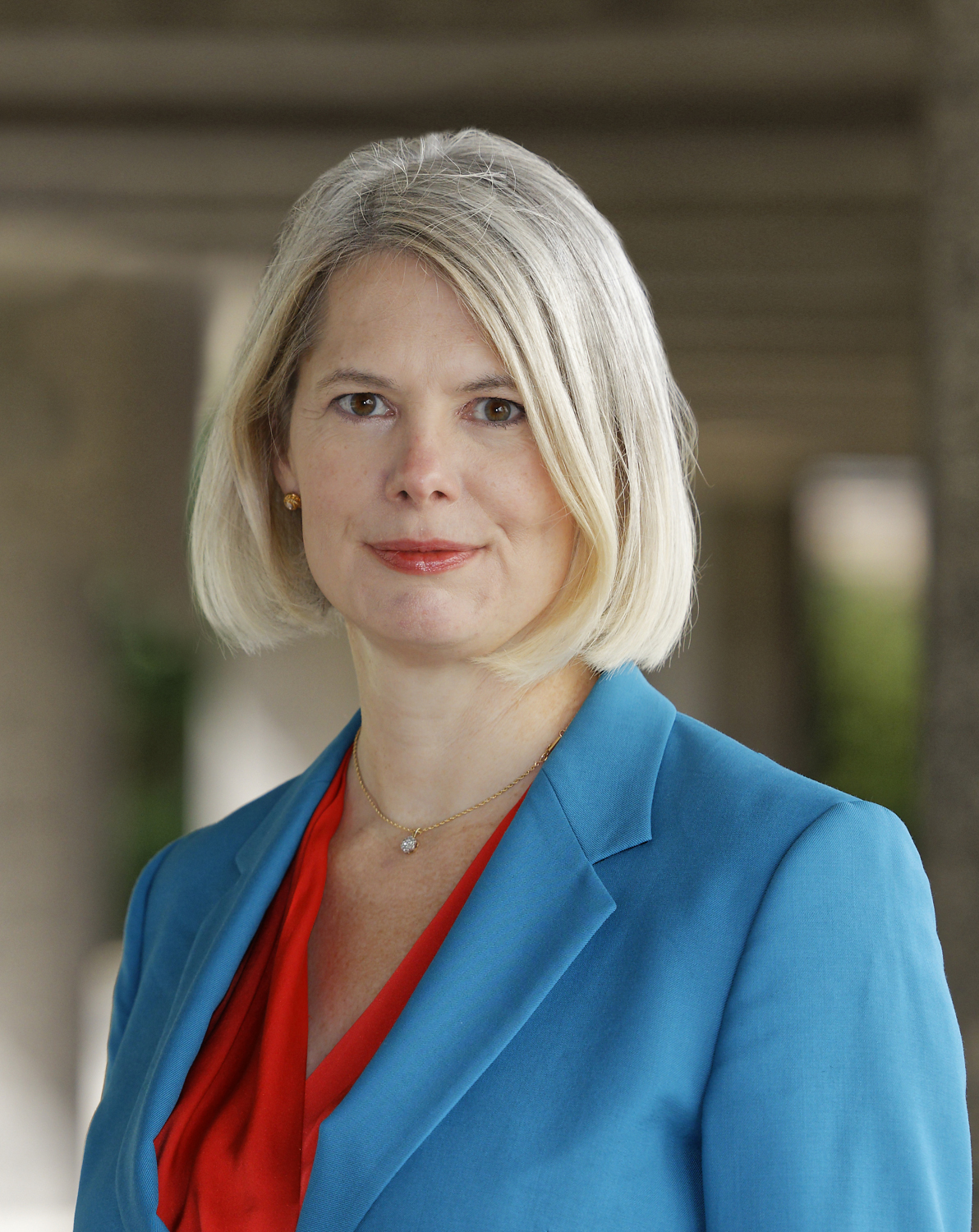 Gina Neff
Executive Director Minderoo Centre for Technology and Democracy
Gina Neff is an innovative figure as the Executive Director of the Minderoo Centre for Technology & Democracy at the University of Cambridge. Her research delves into the profound roles of digital data in our lives, both at work and in society, earning accolades in engineering and social sciences. She recently authored "Human-Centered Data Science: An Introduction," a notable work shedding light on this vital subject. Professor Neff's leadership led to the prestigious 2021 Webby Award for the Internet's best educational website, the A to Z of AI, now part of Google's free online job training platform, reaching over a million people in 17 languages. In advisory roles, she chairs the board of Bright, a social media company, and contributes to key strategic networks like the UK's Economics and Social Research Council. At the Minderoo Centre, Gina Neff oversees a diverse team of researchers and practitioners, examining the complex intersections of technology, society, and democracy. With over 15 years of academic and policy experience, she is a passionate advocate for human-centered data science and positive social change driven by evidence-based interventions. Her profound expertise in qualitative research, data analysis, and research design has led to numerous publications and influential work in academia.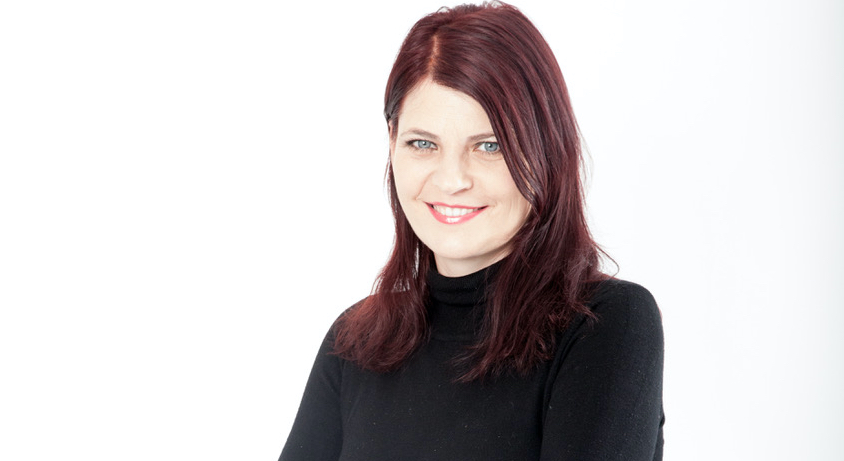 Laura Tocmacov
Co-founder & Managing Director ImpactIA foundation
Laura Tocmacov is a figure at the forefront of employability and professional transitions. Her expertise lies in integrating artificial intelligence as a catalyst for positive societal change, transitioning work from productivity-centric to a focus on the common good. Laura engages in mentoring within entrepreneurship programs and lectures at esteemed universities and business schools. Notably, Laura co-founded the impactIA foundation, a testament to her belief in AI's potential to drive a paradigm shift in the world of work. Her initiative, "My Mentor Is a Woman," is a program that empowers women to mentor men in the predominantly male domain of artificial intelligence. This innovative approach is a game-changer in Switzerland, targeting male executives dedicated to transforming traditional paradigms. For over a decade, Laura has been an advocate for a better world through her work, making AI topics accessible to a broad audience. Her foundation is recognized nationally and internationally for changing attitudes and providing essential insights into AI matters. Laura's "My Mentor Is a Woman" program has already made a significant impact by raising awareness and equipping numerous women and men with valuable skills.
MOST IMPACTFUL INITIATIVE AWARD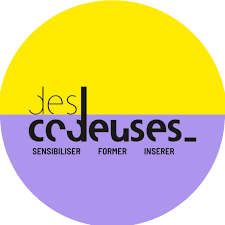 Souad Boutegrabet
Founder and CEO DesCodeuse
Souad Boutegrabet is a remarkable tech advocate and founder of DesCodeuses. Hailing from a modest background in Paris, Souad defied odds and stereotypes to become a trailblazer in the tech industry. Her journey began in banking, but her passion for programming led her to transition into tech, despite facing discrimination, sexism, and racism. Fueled by her own experiences, Souad founded DesCodeuses, a school empowering women in technology. What started with free coding lessons for her neighbors in Paris has grown into four training centers across France, annually supporting around 150 women.
DesCodeuses has challenged biases in the corporate world, with partner companies recognizing the potential of its graduates. Three ministries have endorsed and supported the organization, expanding its reach and impact.
Souad's work transcends education; it's about breaking down barriers, fostering diversity, and creating opportunities. Her dedication and vision have bridged the gap between marginalized communities and the tech industry, leaving an indelible mark on the landscape of women in technology.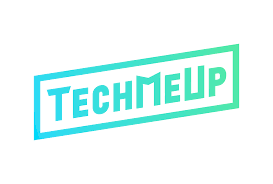 Nikky Hofland
Managing Director TechMeUp
Nikky Hofland is a visionary entrepreneur. Her journey began at a young age when she discovered her passion for technology.
After completing her studies in Media Studies at the University of Amsterdam, Nikky embarked on a multifaceted career in IT, which included founding her digital start-up, spot&shop. Her entrepreneurial spirit and commitment to innovation paved the way for her to mentor and guide start-ups, helping them navigate the complex landscape of product development.
Nikky has created the TechMeUp Fund. This initiative aims to address the significant labor shortages in the Dutch tech sector while promoting diversity and inclusion. By providing financial assistance and support to underprivileged individuals, TechMeUp empowers them to pursue careers in ICT. Her dedication has garnered widespread support from government bodies and corporate entities, making her a catalyst for transformative change.

Amélia Matar
President COLORI
Amélia Matar, a dynamic entrepreneur and writer, has made contributions to education and literature. Raised in Bondy, Seine-Saint-Denis, her journey combines her passion for technology, literature, and societal change. Amélia's career started with a DEUG in Modern Literature from Sorbonne University, followed by her venture into the startup world after studying at Grenoble École de Management. In 2018, she founded COLORI, an innovative initiative providing screen-free digital initiation workshops for children aged 3 to 10. These workshops have been introduced in over 60 cities across France, addressing the digital divide and fostering digital literacy among children, regardless of their socioeconomic status. Her notable achievements have earned her the Bold Future Award from Veuve Clicquot and recognition as one of the "50 Under 40 Who Are Transforming France" by Le Point magazine in 2021. In addition to her entrepreneurial endeavors, Amélia is an accomplished author, with her debut novel, "Ainsi naissent les mamans," receiving critical acclaim in July 2022. The novel explores complex themes of family, gender equality, and personal histories, showcasing Amélia's storytelling prowess and her dedication to addressing important societal issues.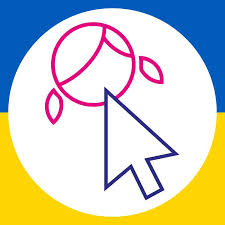 Olga Maximova
Head of NonProfit development Czechitas
Olga Maximova is a driving force behind the transformative work of Czechitas, an organization dedicated to breaking down barriers and stereotypes in the field of IT. Czechitas' mission is to inspire and educate women and children in IT while striving to become the first hub for informal IT education in the Czech Republic. Thanks to strong partnerships and support, Czechitas has experienced remarkable growth and established itself as a leading advocate for women's IT education. Under Olga's leadership, they have empowered numerous women to change career paths or enhance their professional prospects through technical education. Czechitas, guided by Olga and dedicated practitioners, conducts a wide range of workshops encompassing programming, web development, data analysis, testing, computer graphics, and security. Beyond education, Czechitas fosters a community of like-minded individuals passionate about IT and committed to promoting gender diversity in the industry.
Tahereh Pazouki
Founder Magrid Learning Solution
With a Ph.D. in Psychology/Education and an MS in Computer Science, Tahereh has combined her expertise to develop a groundbreaking AI-supported early math teaching solution. What sets Tahereh's innovation apart is that it's language-free, making math accessible to a diverse range of learners. This inclusive approach benefits not only typically developing children but also those with language-related disabilities and migrant/refugee children, providing them with a tool to learn math effectively. Tahereh is the founder of Magrid Learning Solution, a platform that embodies her commitment to redefining education and fostering equality in learning opportunities. Her work has garnered recognition and accolades, including being named one of the Top 100 Women Leaders in Social Enterprise. In 2023, Tahereh was honored as a European Young Leader (EYL40), highlighting her dedication to creating positive change on the continent. Additionally, she was recognized as an MIT Solver in 2022, further solidifying her status as a driving force in the field of education and technology.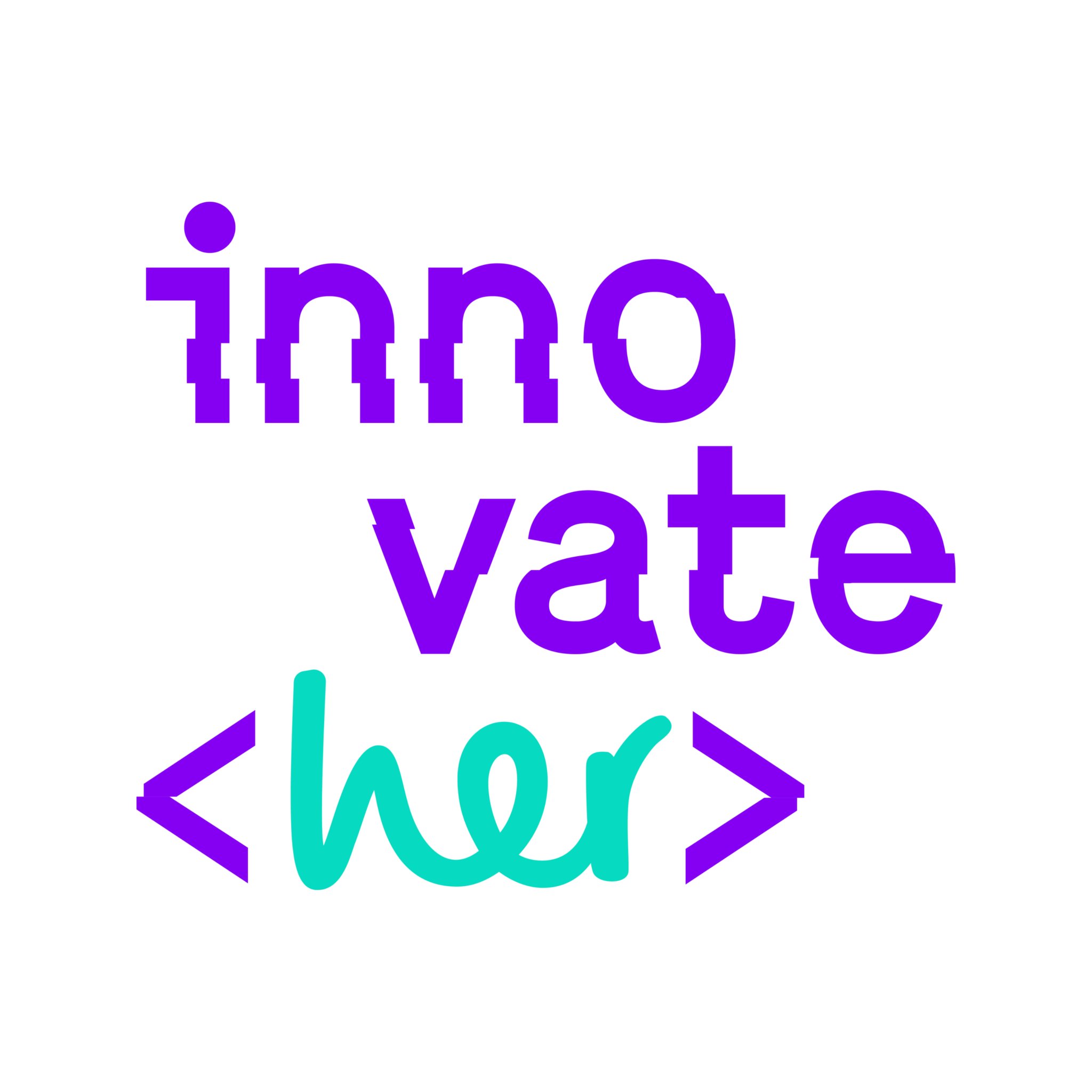 Chelsea Slater
Co-founder and Director InnovateHER
Chelsea Slater is at the forefront of driving positive change in the tech industry through her work with InnovateHer, an impactful program dedicated to empowering girls aged 12-16. With a vision to instill self-belief and essential skills in young girls, InnovateHer aims to pave the way for a more gender-balanced tech sector. As a small but dedicated team based in Liverpool, known for their leadership at Liverpool Girl Geeks, Chelsea and her colleagues are on a mission to address gender inequality in the tech field. InnovateHer is their flagship initiative, designed to make a significant impact on leveling the gender playing field in technology. Through collaboration with national policymakers, local government, schools, and industry leaders, Chelsea and her team are establishing a network of school-based Academies across the UK. These Academies are instrumental in tackling gender inequality, improving the life prospects of young individuals, and enhancing the UK's competitiveness on the global stage.
WOMAN IN WEB3 AWARD, powered by The Sandbox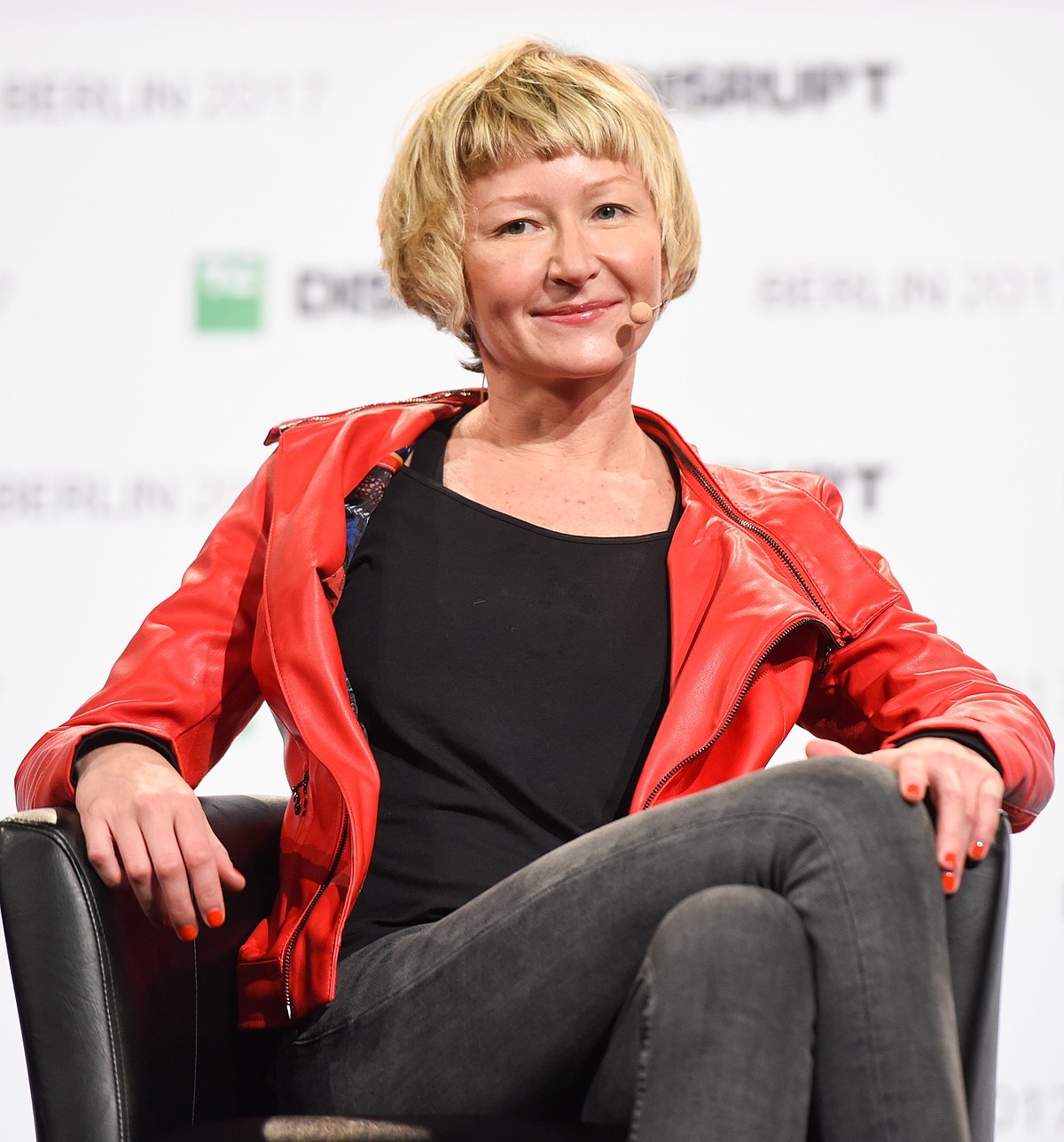 Zoe Adamovicz
Co-founder & CEO Neufund
Zoe Adamovicz is an entrepreneur and innovator who has made a significant impact in the blockchain and fintech industries. In 2016, she co-founded Neufund, a pioneering blockchain-based platform for investors, successfully raising $14 million in funding. This venture has redefined investment opportunities by leveraging blockchain technology. Zoe also co-founded Founders Bank, another groundbreaking blockchain platform, demonstrating her commitment to driving innovation in the financial sector. Her expertise extends beyond entrepreneurship. Zoe is a trusted advisor to both the German and Maltese governments, contributing her insights to shape blockchain and digital policies. She also serves on the Innovation Board, providing valuable counsel to the Minister of Digitalization in Germany. Zoe's career journey includes roles at prestigious organizations such as Deloitte, Fox Entertainment Group, and Digital Turbine Inc., listed on the Nasdaq. Her educational background is equally impressive, encompassing computer engineering, cultural science, and informatics. Zoe Adamovicz's multifaceted career, spanning entrepreneurship, advisory roles, and corporate experience, underscores her visionary leadership and profound impact in the blockchain and technology sectors.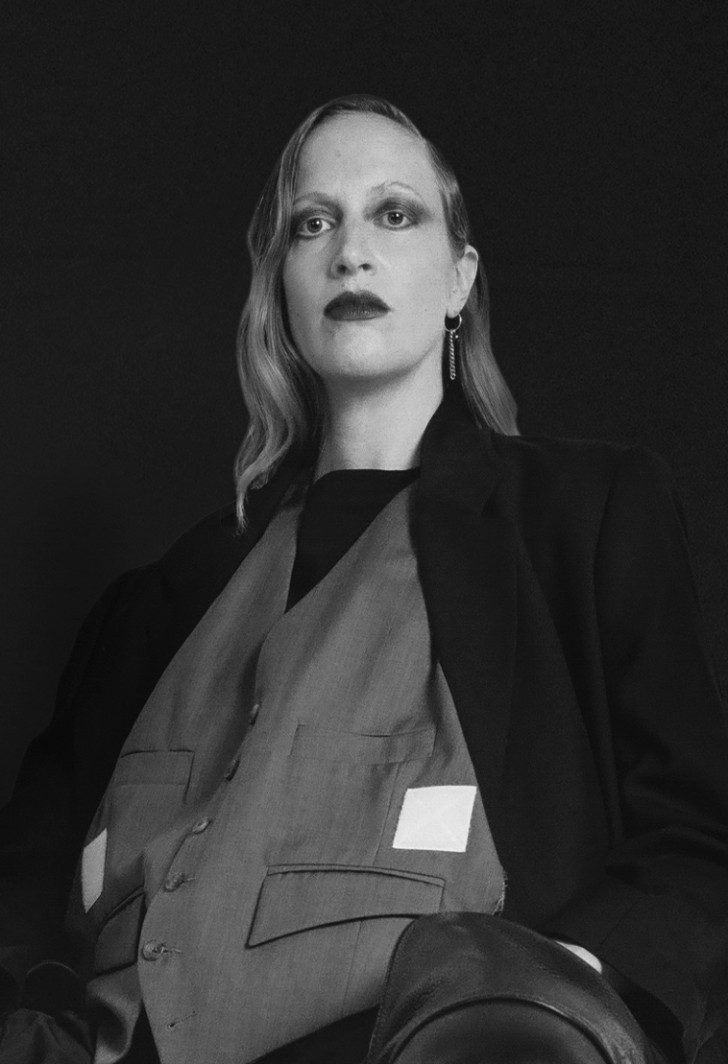 Leanne Elliott Young
Co-Founder & CEO Institute of Digital Fashion
Leanne Elliott Young, widely known as the "Metaverse Mama," is at the forefront of fashion's transformation into the digital realm. She is the visionary force behind the Institute of Digital Fashion (IoDF), an organization that has achieved six industry-firsts in metaverse activations and concepts, solidifying its position as the global leader in this space.
Leanne is a trailblazing innovator, commentator, and keynote speaker on metaverse and digital fashion innovation, inclusivity in tech, and sustainability in the digital landscape. Her work involves shaping the future of fashion into one that is inclusive, diverse, decentralized, and sustainable. Her expertise and insights have earned her recognition on a global scale, with features in renowned publications like Vogue Business, Forbes, Vogue, Business of Fashion, Dazed, and more. She has also been an advocate for the metaverse and Web3's economic potential at a government level for UK trade. Leanne is not only a thought leader but also an educator, sharing her knowledge at prestigious institutions such as UAL, CSM, LCF, Parsons, Harvard, Istituto Marangoni, and Cambridge University. Her visionary leadership and dedication to shaping the future of fashion make her a true luminary in the metaverse and digital innovation space.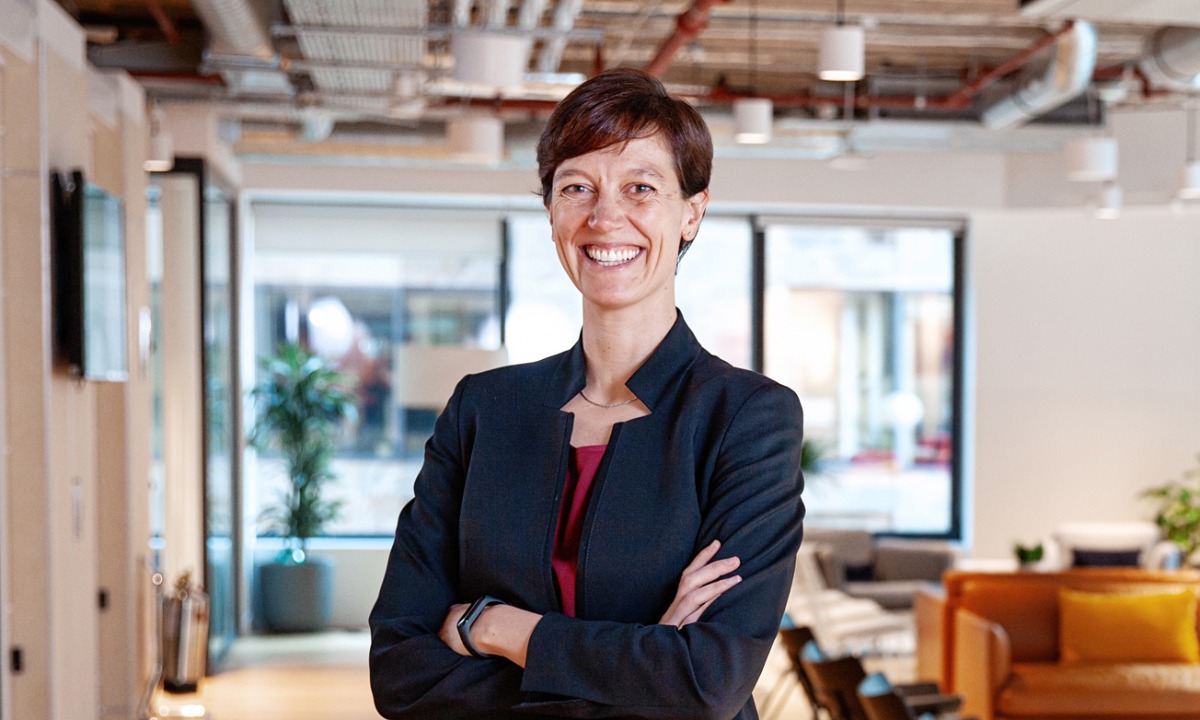 Marieke Flament
CEO NEAR Foundation
Marieke Flament, a French-born computer engineer, has carved an impressive career path across diverse global industries. Her journey began at renowned luxury conglomerate LVMH, and she later expanded her expertise at Boston Consulting Group. Marieke then made significant contributions during her tenure at Expedia's Hotels.com, where she oversaw a substantial $2 billion P&L in the Europe, Middle East, and Africa region. Marieke's most recent role was as the Managing Director of Europe and Global CMO at Circle, a leading cryptocurrency company. Under her leadership, Circle pioneered blockchain technology for consumers, rapidly amassing over 2 million users within two years. She also played a crucial role in advancing the blockchain agenda, engaging with governments and financial policymakers across Europe. A staunch advocate for diversity and inclusion, Marieke led Circle to become the first FinTech to sign HMT's Women in Finance Charter, achieving a balanced gender representation. Her educational background includes a Master's in Computer Science from TelecomParisTech and Shanghai Jiaotong University, coupled with an MBA from London Business School. Marieke's life philosophy, "Optimism is a force multiplier," underscores her positivity and dynamic influence in the finance and technology sectors, making her a respected and inspirational figure.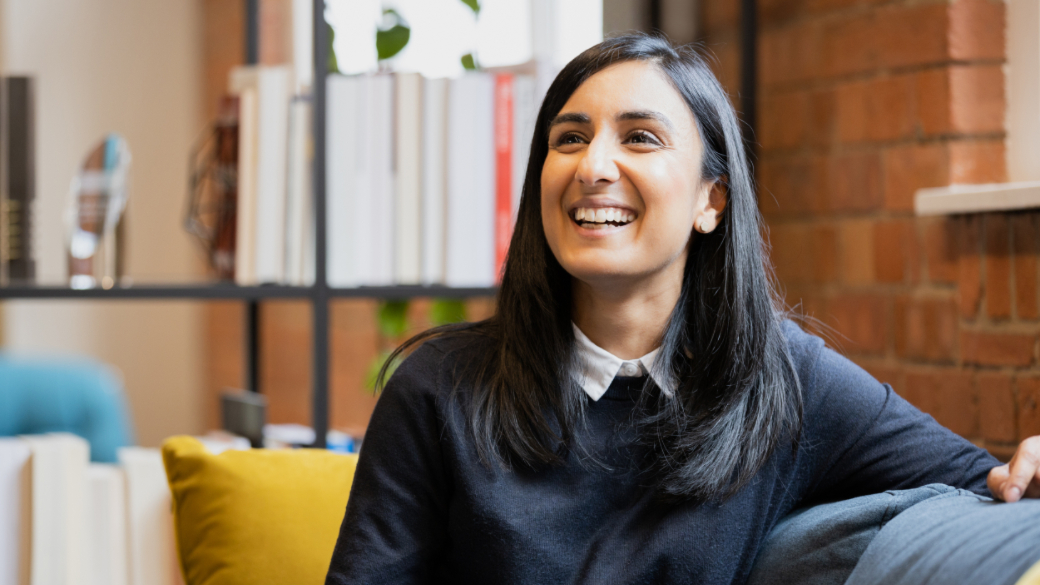 Simone Maini
CEO Elliptic
Simone Maini, the Chief Executive Officer at Elliptic, is a driving force in the world of blockchain intelligence and cryptocurrency risk management. Elliptic, under her leadership, has become the global standard for blockchain intelligence, specializing in identifying illicit activities on the Bitcoin blockchain. Simone's vision and expertise enable Elliptic's customers to efficiently manage crypto asset risks, foster business growth, and meet regulatory obligations. Simone's achievements and contributions have earned her recognition on multiple fronts. She is an esteemed member of the World Economic Forum (WEF) Digital Currency Governance Consortium, a prestigious invitation-only group, following Elliptic's acknowledgment as a 2020 WEF Technology Pioneer. Under her guidance, Elliptic has achieved notable accolades, including the 2015 Security Project of the Year Award by The Banker and winning the 2015 Swift Innotribe Growth Stage Startup Competition. Additionally, Elliptic has consistently ranked among the Top 10 Global Emerging Stars in KPMG's Fintech 100. Simone Maini's leadership and commitment to blockchain intelligence have solidified Elliptic's position as a trusted authority in the field.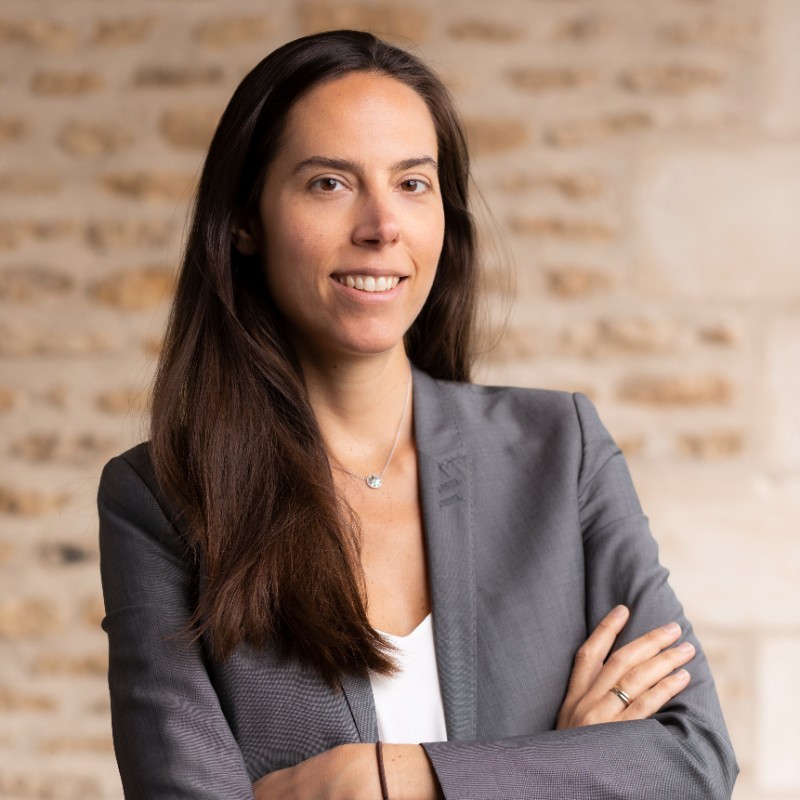 Ambre Soubiran, a mathematician by training, brings a unique blend of expertise to the world of finance and blockchain technology. With a decade of experience in equity derivatives and capital markets, she has consistently demonstrated her passion for groundbreaking technologies and their potential to reshape industries. Currently serving as the CEO of Kaiko, Ambre leads this global organization to new heights. Kaiko stands as the go-to market data provider in the blockchain industry, offering essential data services to top-tier financial institutions and enterprises. With offices in major financial hubs like NYC, London, Paris, and Singapore, Kaiko's reputation for delivering reliable and actionable financial data is unparalleled. Ambre's journey is a testament to her commitment to innovation and data-driven solutions. Her deep understanding of mathematics, coupled with her extensive experience in finance, positions her as a visionary leader in the blockchain and financial technology sectors. Under her guidance, Kaiko plays a pivotal role in shaping the future of blockchain-based financial services. Ambre Soubiran's career trajectory exemplifies her dedication to harnessing the power of technology to drive positive change in the financial landscape. Her leadership at Kaiko continues to elevate the company's status as a global leader in blockchain market data services.
GLOBAL LEADERSHIP WOMEN IN TECH® AWARD, powered by OPMG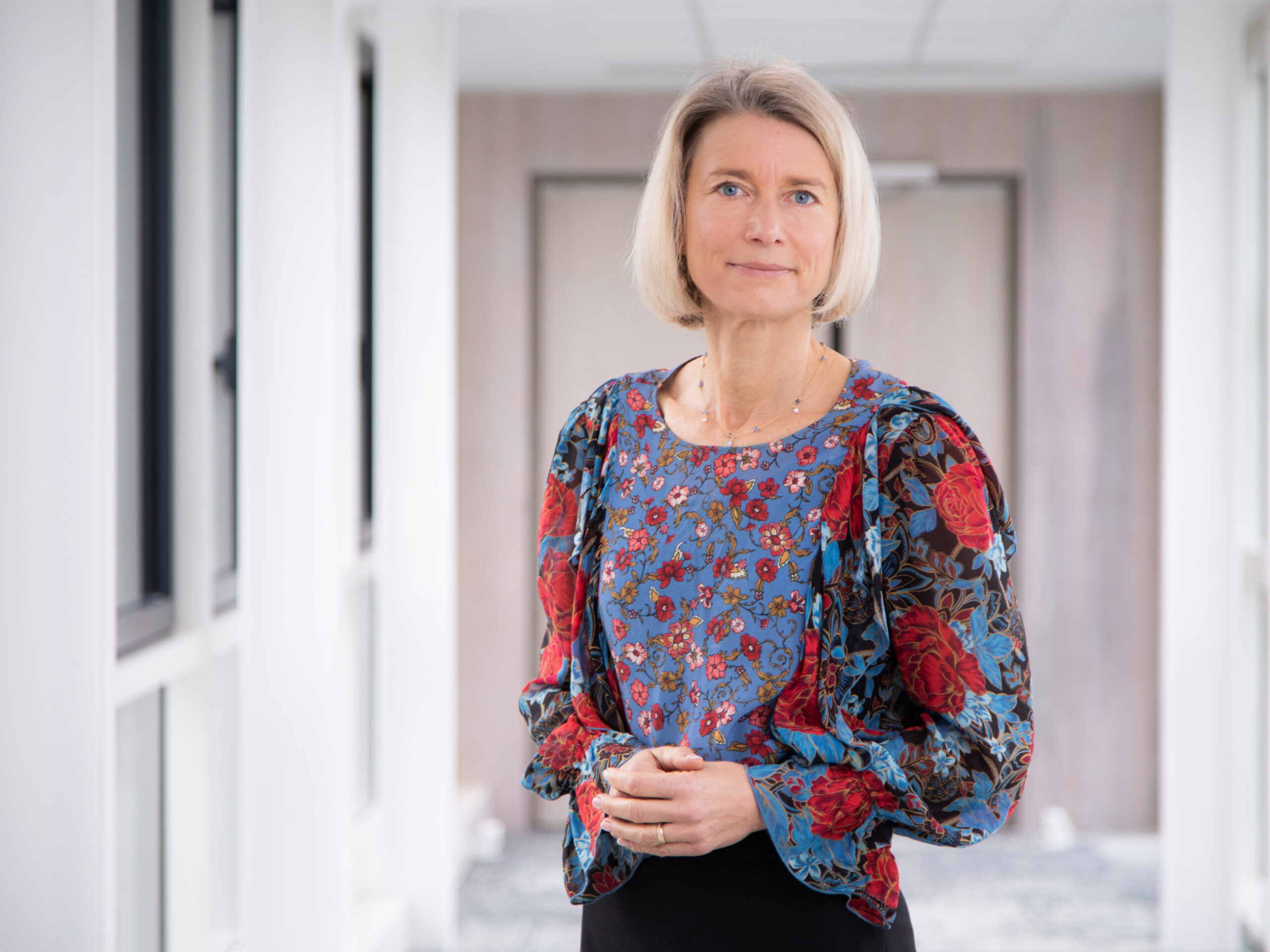 Eva Berneke is a leader in the Telecoms and Technology industries, who assumed the role of Chief Executive Officer at Eutelsat in January 2022. Eva's journey through the corporate landscape has been marked by transformative leadership and a wealth of experience. She joins Eutelsat from KMD, Denmark's prominent IT and software company, where she orchestrated the transformation of KMD into a modern digital enterprise, serving both public and private sectors. Prior to her tenure at KMD, Eva held pivotal roles at TDC, Denmark's largest telecommunications company, including Head of Strategy and Head of Wholesale Business division. Her career ignited at McKinsey, where she honed her expertise in the Technology, Media, and Telecommunications sectors. Eva's commitment to leadership extends to her roles on the Boards of international giants like Lego and Vestas Wind Systems, along with France's prestigious Ecole Polytechnique. She holds a master's degree in mechanical engineering from Denmark's Technical University and an MBA from INSEAD.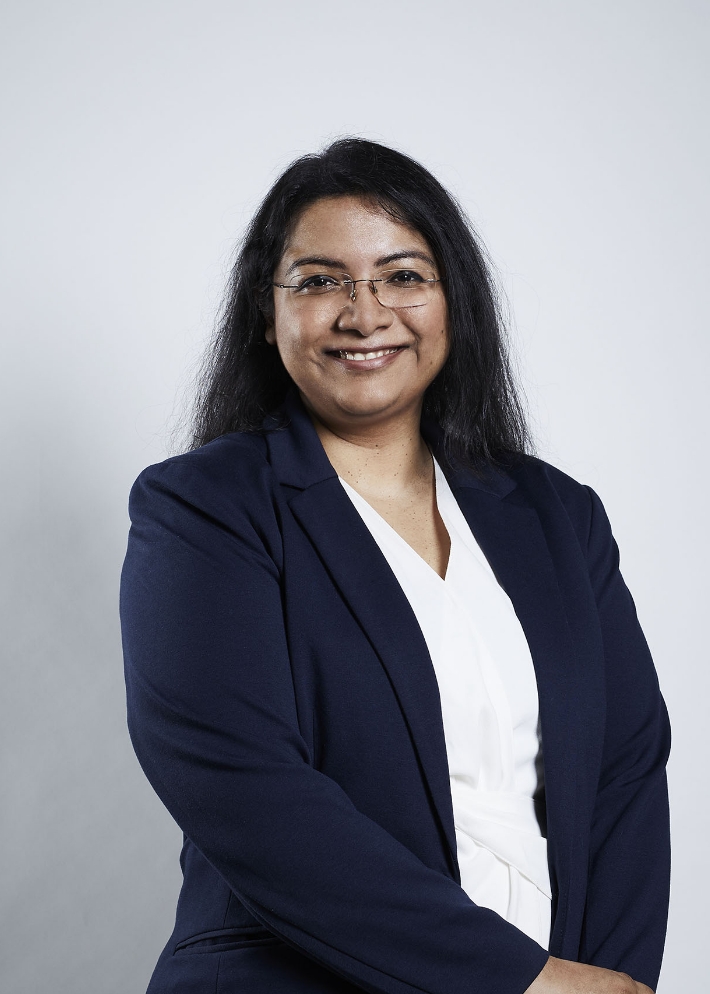 Shrestha Chowdhury
CO-Founder & CTO Razor
Shrestha Chowdhury is the Co-Founder and CTO of razor, a Berlin-based startup that achieved unicorn status in just one year of operation. Shrestha's journey to the tech elite began in New Delhi, India, where she honed her skills and expertise. In New Delhi, Shrestha held pivotal roles in technology and analytics at several e-commerce startups. Notably, she served as the Chief Technology and Product Officer at StalkBuyLove, a leading Indian e-commerce fashion-tech company. Her track record in the dynamic e-commerce sector laid the foundation for her entrepreneurial endeavors.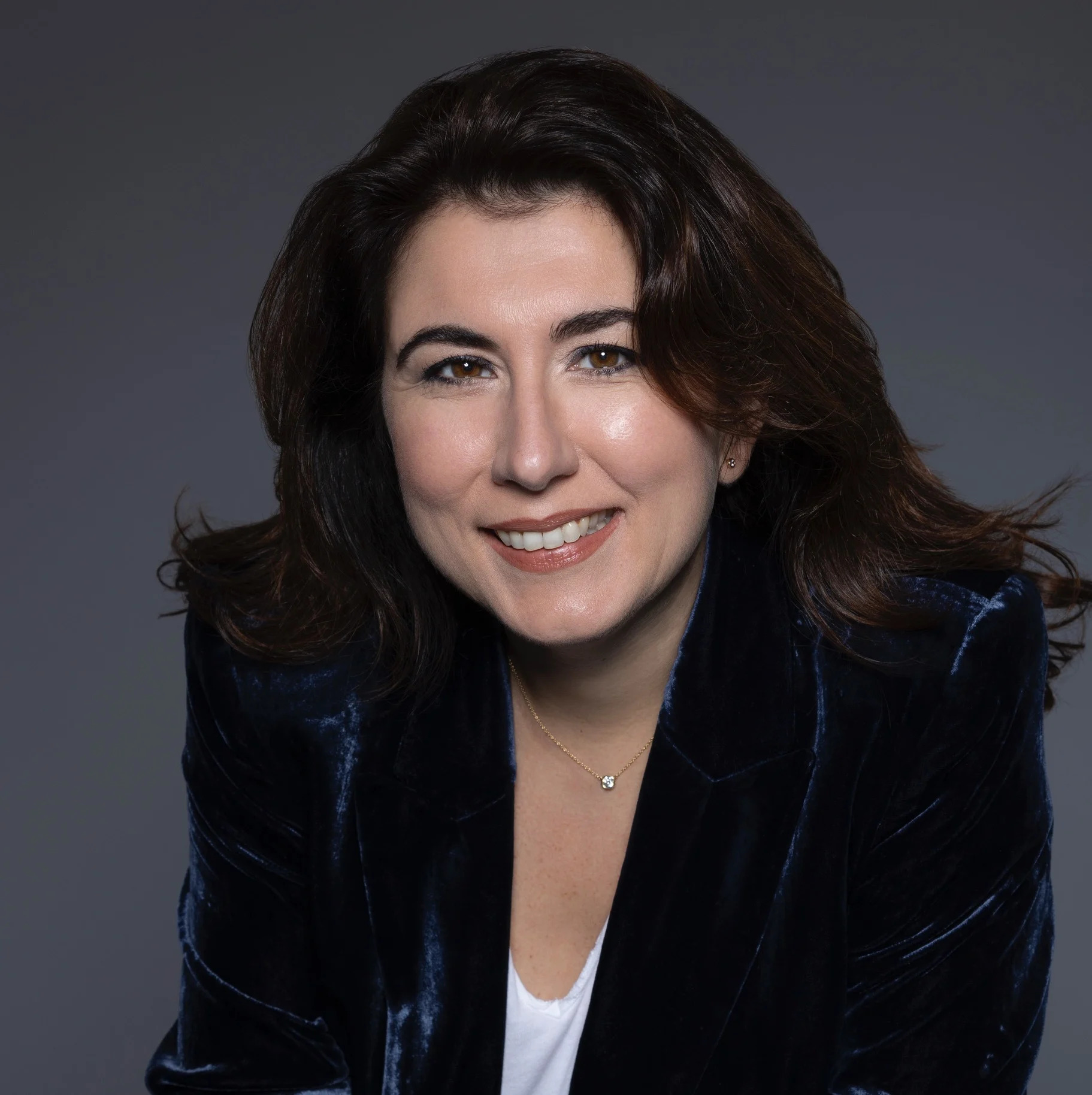 Delphine Donné
VP & General manager Logitech
Delphine Donne is a seasoned executive with over 25 years of experience in the consumer electronics industry. Her journey has taken her across the globe, with contributions to businesses in China, North America, and Europe. Her impact as a leader is driven by a "people-first" philosophy, reflecting her dedication to enhancing the lives of individuals through technology. Currently, Delphine leads Logitech's largest business group, Personal Workspace Solutions, with a revenue exceeding $2.5 billion. Her mission revolves around creating simple and delightful experiences for consumers, and she achieves this by fostering innovation and building diverse, inclusive teams on a global scale. Delphine's international exposure has shaped her approach to business, emphasizing audience-focused design, inclusivity, and environmental sustainability. Her current organization boasts a remarkable gender balance of 50/50, significantly surpassing the global average of 26%. Moreover, her product portfolio is entirely carbon neutral, with two out of every three products utilizing post-consumer recycled plastics. As an advocate for technology-driven sustainability and inclusivity, Delphine is dedicated to making Logitech carbon positive by 2030. She firmly believes that innovation leads to positive change and endless opportunities. Delphine Donne stands as a role model, part of the 19% of women at executive levels in the tech industry, and a devoted mother of two.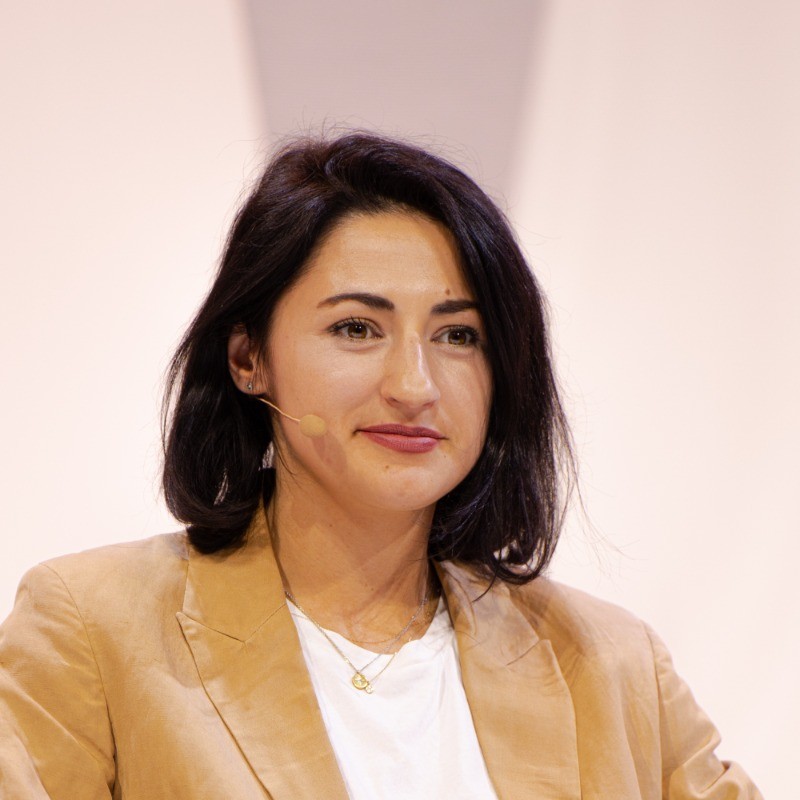 Lubomila Jordanova
Founder & CEO PlanA
Lubomila Jordanova is a leader in the realm of sustainability and technology. Lubomila is the founder and CEO of Plan A, a science-backed and AI-driven SaaS platform that has redefined the landscape of business carbon accounting, decarbonization, and ESG reporting. Under her guidance, Plan A has become an indispensable tool for businesses across industries, including giants like BMW, Chloe, N26, Solaris, Flix, Payhawk, and many more. This platform empowers organizations to decarbonize their operations and stay compliant with environmental policies. But Lubomila's influence extends beyond Plan A. She is also the co-founder of the Greentech Alliance, a thriving community that unites over 3000 greentech companies with over 500 VCs, media outlets, and experts. Her dedication to sustainability and technology has earned her a spot in the Obama Foundation Leaders Europe program, where she collaborates with fellow changemakers to drive impact in their communities.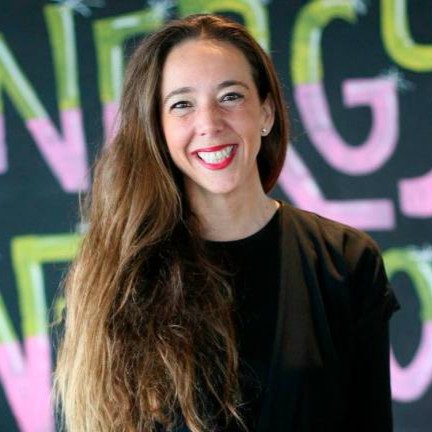 Carlota Pi Amoros
Co-founder & CEO Holaluz
Carlota Pi Amoros is the co-founder of the cleantech company, Holaluz. Under her leadership, Holaluz has achieved the distinction of being voted the most valued energy company in Spain. Over the past 12 years, Carlota has built a diverse team of more than 700 individuals, with a remarkable 50/50 gender balance. Her belief that companies should be instruments of change has been the driving force behind her efforts to revolutionize the Spanish electricity sector. As an industrial engineer with over 15 years of experience in the electricity sector across Spain, the United States, and Germany, Carlota is a true trailblazer. She has championed equality within Holaluz, ensuring that women's potential is recognized and nurtured. The company has implemented progressive policies such as equalizing maternity and paternity leave, offering a nursery service since 2015, and promoting diversity in various teams, especially technology. Her commitment to her role as a mother shines brightly, underscoring her dedication to both her family and her mission to bring 100 percent green energy to the world through Holaluz. Carlota Pi Amoros embodies the spirit of transformative leadership, equality, and sustainability.
WOMEN IN TECH® LIFETIME ACHIEVEMENT AWARD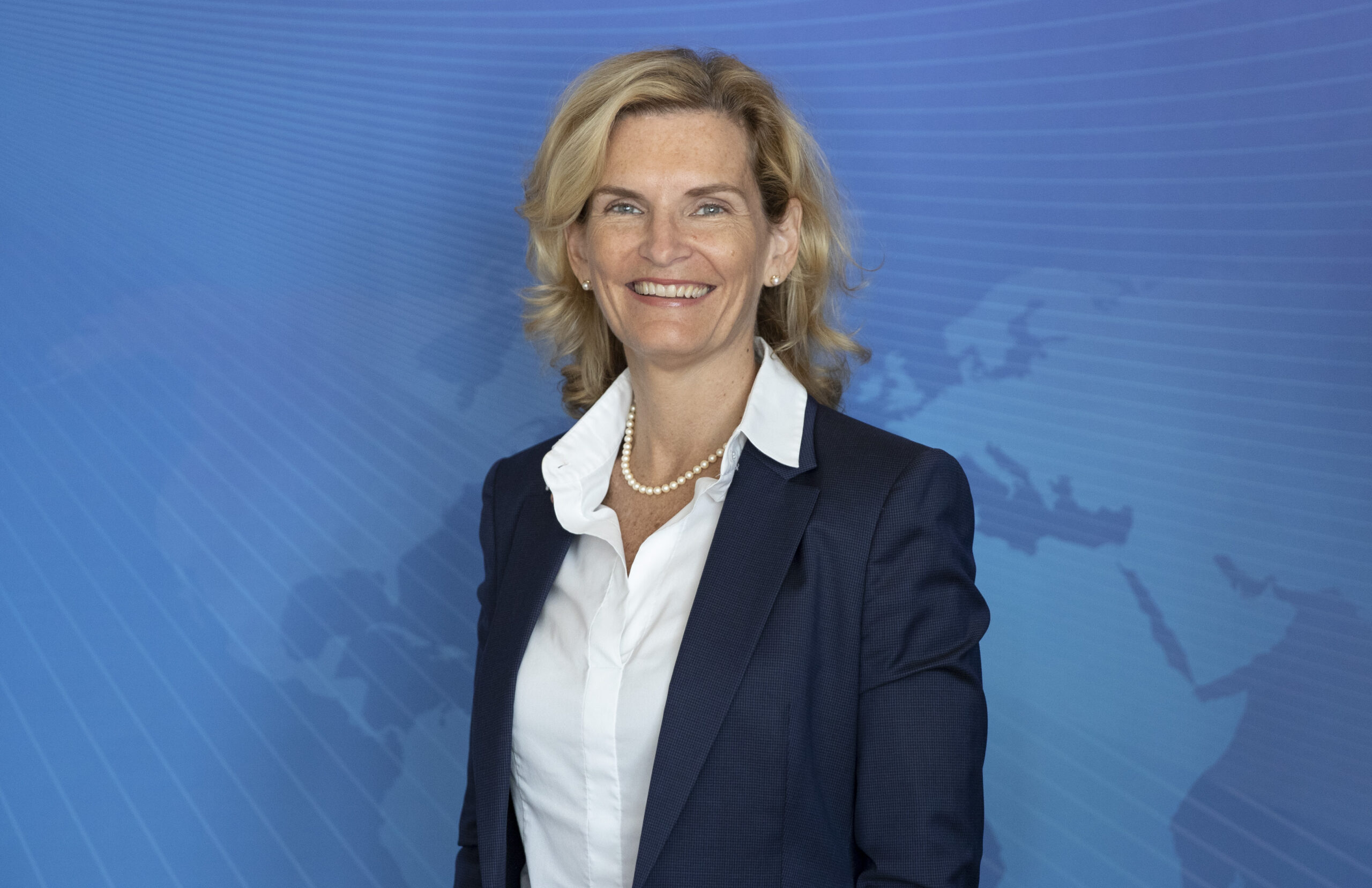 Doreen Bogdan-Martin
Secretary General ITU
Doreen Bogdan-Martin is an American diplomat and engineer who has broken barriers and reshaped the landscape of international telecommunications. In 2022, she made history by becoming the first woman to be elected as the Secretary-General of the International Telecommunication Union (ITU), a position she earned during the ITU Plenipotentiary Conference in Bucharest. Her journey began with a passion for engineering and a commitment to advancing the use of information and communication technologies (ICTs) for sustainable development. Doreen's leadership at the ITU has been marked by a fervent dedication to the United Nations' Sustainable Development Goals (SDGs) and the belief that no one should be left behind in the digital age. As the head of the ITU, based in Geneva, Switzerland, she tirelessly works to bridge the digital divide, ensuring that connectivity reaches the underserved populations around the world. Her innovative spirit and commitment to universal connectivity have led to the creation of initiatives like the ITU-UNICEF Giga school connectivity program and the EQUALS global partnership. Doreen's illustrious career also includes roles as the Director of the ITU Telecommunication Development Bureau and the Chief of the ITU Strategic Planning and Membership Department. She has co-authored influential publications on regulatory trends in the ICT sector.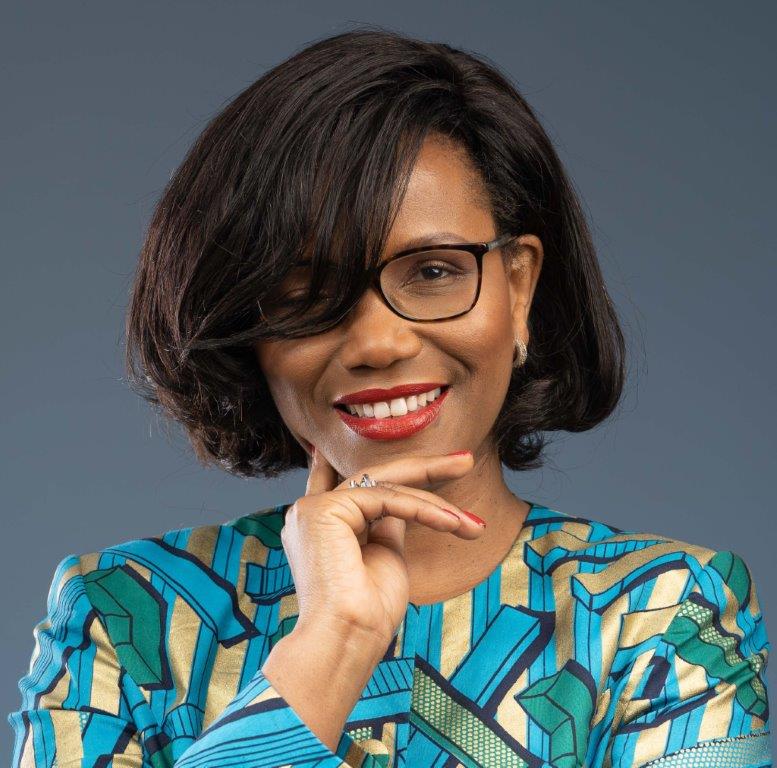 Elisabeth Moreno
CEO L.E.I.A.
Elisabeth began her career as an entrepreneur at the age of 20. She then climbed the corporate ladder to become a senior executive on four continents, offering a unique global perspective on the challenges and opportunities of human organizations. However, it is as a Consular Judge and Minister for Gender Equality, Diversity, and Equal Opportunities that Elisabeth has left an indelible mark. She has devoted her life to promoting equality and advocating for women's rights. Whether in public or private enterprises, small structures, or multinational corporations, Elisabeth recognizes that their success relies on the men and women who comprise them, each with their unique stories, aspirations, and motivations. She embodies the common ambition for success while championing diversity and equality at the heart of every organization.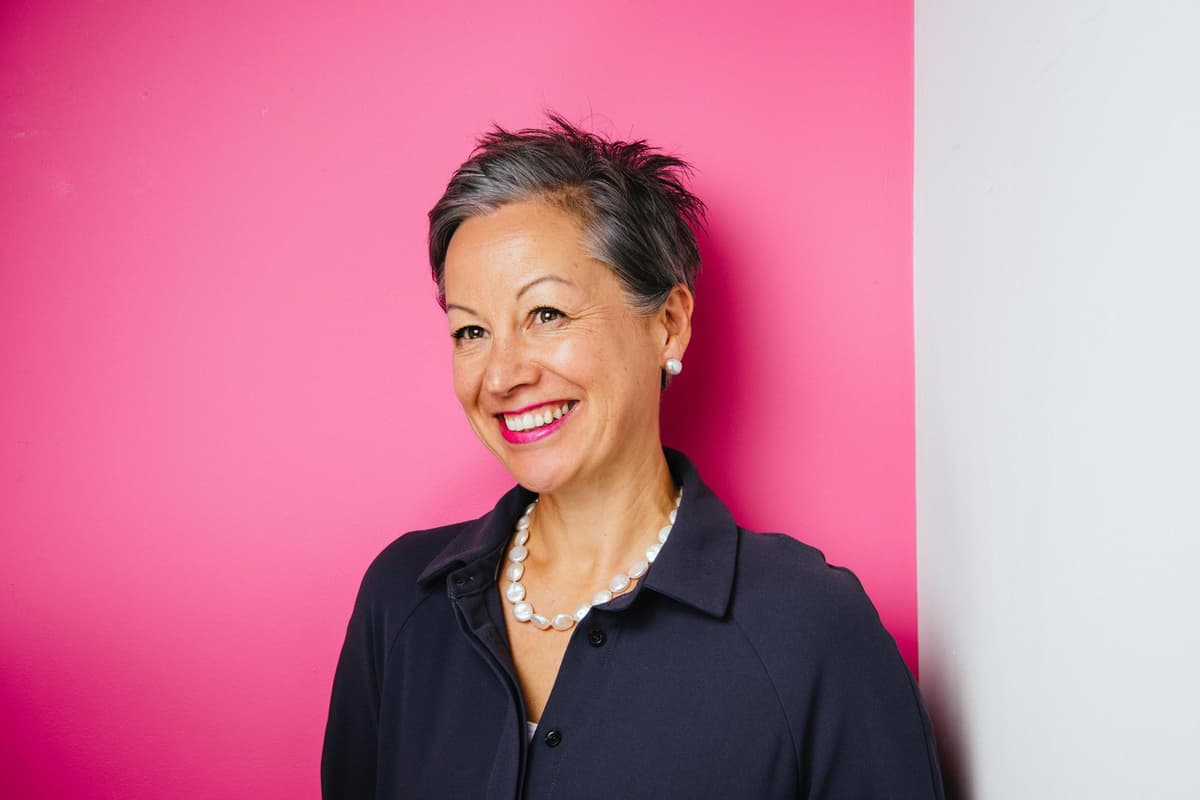 Jacqueline de Rojas
President Digital Leaders
Jacqueline de Rojas is a figure in the world of technology and an advocate for diversity and inclusion. As the Former President of techUK and the co-chair at the Institute of Coding, Jacqueline played a pivotal role in shaping the technology landscape in the UK. She has also served as a Non-Executive Director on the boards of leading tech companies like Rightmove plc, Costain plc, and FDM Group PLC. Her influence extends beyond corporate boardrooms, as she advises fast-moving tech businesses and mentors executives, offering valuable insights and guidance. Passionate about diversity and inclusion, Jacqueline has consistently championed these causes. Her numerous accolades, including being named Computer Weekly's Most Influential Woman in IT and receiving the Catherine Variety Award for Science & Technology, reflect her unwavering commitment to these vital issues. Jacqueline's dedication to promoting diversity and her contributions to the technology industry earned her a CBE for Services to International Trade in Technology, as recognized in the Queen's New Year Honours list.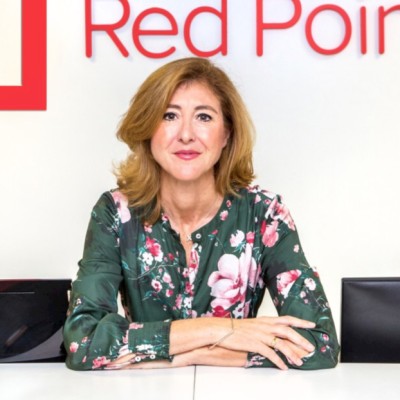 Laura Urquizu
CEO & President RedPoints
Laura Urquizu is a leader celebrated for her contributions to business and technology. In 2020, she received recognition as one of the "100 Leaders Transforming Business" by Business Insider and as one of the "Most Creative People" by Forbes. As the CEO & Partner of Red Points since 2014, Laura has steered the company's growth from 10 to 300 employees and from 7 to 1,200 customers. Under her leadership, Red Points has become a globally renowned SaaS solution specializing in online brand protection, digital piracy prevention, and more. Laura's leadership and vision have driven exponential sales growth and secured over $84 million in investments from renowned venture capital funds. Prior to her role at Red Points, she held executive positions at Arthur Andersen, Caja Navarra, and CAN Corporation. Laura's impact extends to her recognition as one of the "50 Most Influential Women Entrepreneurs and Investors in the European Technology Industry" by EU-Start-Ups and her acknowledgment as the best CEO in Spain in the Start-Up Category by AED in 2019.
With the support of our partners 2023