Most Inspiring Teen – Women in Tech Europe Awards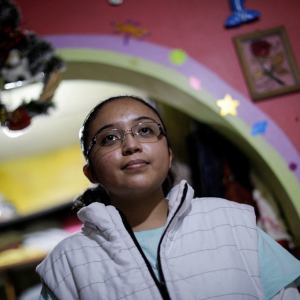 LATAM Awards
ESTRELLA SALAZAR
Biotechnology Engineering Student
At just 17, Estrella Salazar is the mastermind behind a groundbreaking multi-tool app designed to bridge communication gaps for the hearing impaired using Mexican Sign Language.
Growing up, Estrella's mission was crystal clear. From early on, she recognized the challenges her older sister faced due to a rare condition. This ignited her passion for scientific exploration, a drive that eventually led her to collaborate on projects ranging from Alzheimer's research to her latest venture.
She became a Lab Luminary at Mexico's prestigious National Autonomous University by the age of 14. Her breakthroughs landed her amongst the final 50 contenders for the prestigious Global Student Prize, akin to the Nobel for students. Engaged with organizations like Women in Nuclear and Neurodivergent Mind Foundation, Estrella is on a mission to amplify diverse voices in STEM. Her journey has led her to represent Mexico on international platforms, earning a coveted spot in the ISSI 2023 Scholarship program and a role in the Space4Women Mentorship Program, endorsed by the United Nations Office for Outer Space Affairs.