Aspiring Teen – Women in Tech APAC Awards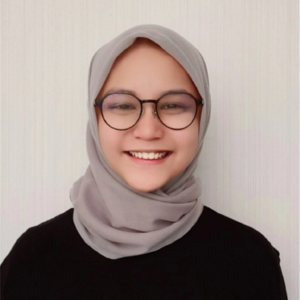 APAC Awards
Jasmine Nurul Izza Bachtiar
Bachtiar Student Menlo Park School
Jasmine is an accomplished individual with a strong focus on advanced Computer Science, including Software Engineering, IoT Systems, Data Science, and Applied Science. She has excelled academically, strengthening her foundational knowledge in Physics and Math and winning a Silver Medal in International Water Quality Early Detection using Computer Vision. In addition to her academic achievements, Jasmine is a leader in her Coding Club, fostering collaboration and technical skill development. She is also a Class Leader in Math and Research, showcasing her leadership skills.
Jasmine's commitment to practical solutions is evident in her proposal for a Prescriptive Water Consumption System, which received a 2nd Overall Award and startup funding eligibility. Her consistency and commitment to international competitions reflect her dedication and resilience. She values the mentorship of domain experts and follows a meticulous process in problem-solving.
Jasmine's journey is marked by her continuous participation in international competitions, including those in Bosnia, South Africa, Turkey, and Japan. She excels in applying her expertise to real-world problems, particularly in Smart City and IoT domains related to UN Sustainable Development Goals, specifically addressing water issues. Her core belief in contributing to society drives her to persistently learn and validate her projects through national and international competitions.