Lifetime Achievement- Women in Tech Africa Awards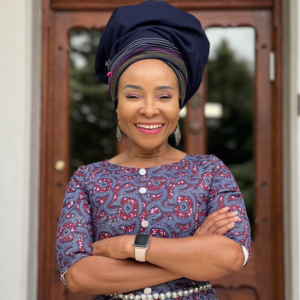 Africa Awards
MAMOKGETHI PHAKENG
Member: Advisory Council on National Orders, The Presidency of the Republic of South Africa
Mamokgethi Phakeng holds a PhD in Mathematics Education from Wits University, making her a prominent figure in mathematics education globally, with over 60 keynote talks at international conferences and numerous awards recognizing her research and community contributions, including the Order of the Baobab (Silver) conferred by the President of South Africa in April 2016.
In August 2014, CEO magazine named her the most influential woman academic in Africa; in 2020 she was included in Forbes' inaugural list of the 50 Most Powerful Women in Africa. She holds two honorary doctorates: Hon DSc from the University of Bristol in the United Kingdom (2019) & Hon DEd from the University of Ottawa in Canada (2022).
In September 2022, she was the inaugural winner of the prestigious Africa Education Medal. She is a member of the Academy of Science of South Africa (ASSAf), Fellow of the African Academy of Sciences (AAS) & fellow of The World Academy of Sciences (TWAS) in 2021.
Deputy Mother, as she is affectionately referred to by many young people across the African continent, is an academic with a sharp social conscience and a philanthropist who, among other initiatives, founded the Adopt-a-learner Foundation in 2004 which provides financial and educational support to South African students from township and rural areas to acquire higher education qualifications.
When she took office in July 2018, she declined an inauguration ceremony in her name and requested that the funds budgeted for the ceremony be set aside to pay off outstanding debt for students who had completed their studies during 2015 – 2017 but were not able to graduate.
Since then, she donates 20% of her monthly salary and 100% of proceeds from her public speaking engagements to scholarship funds administered by UCT. UCT was ranked as the Best in Africa for the first time by all five major world university rankings. In 2022, 78% of the members of the UCT Senate voted in favour of her to continue as VC for a second term, but she decided to take sabbatical & officially stepped down as VC on 3 March 2023.