Lifetime Achievement – Women in Tech America Awards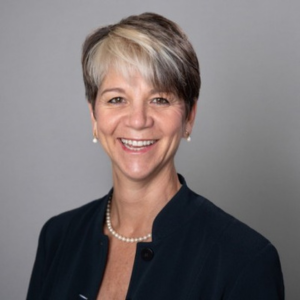 America Awards
RENEE WYNN
Former NASA CIO, Board Member and Deputy CIO US Environmental Protection Agency
With a wealth of experience in environmental policy, global IT, cybersecurity, supply chain management, risk assessment, and ESG, Renee is a seasoned expert in guiding government agencies through intricate digital transformations.
Her journey includes spearheading initiatives at the Environmental Protection Agency (EPA) and serving as the Chief Information Officer (CIO) at the renowned National Aeronautics and Space Administration (NASA). Renee currently lends her expertise as an independent board member at Axonius and advises companies like Aquia.us, Level6, and Interos Solutions on optimizing their products for federal government use.
Beyond her corporate roles, Renee is deeply committed to non-profit work. She serves on the boards of the Virginia Tech Applied Research Center (VT-ARC), a research organization fostering collaboration between industry, academia, and government, and The Women's Center, a DC-based non-profit dedicated to enhancing mental health and well-being in the community. In her role on The Women's Center's Finance Committee, she leads the enterprise risk management process.
Renee Wynn's contributions extend to the realm of ideas, as she has shared her insights as a TedX speaker. Her multifaceted expertise and dedication make her a valuable asset in driving positive change and innovation