Lifetime Achievement – Women in Tech CCA Awards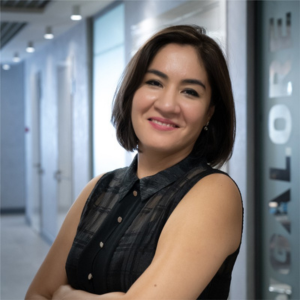 CCA Awards
NARGIS DUSTMATOVA
Chairwomen, Fintech Association Uzbekistan
As the Chief of Growth and Chairwoman of the Fintech Association of Uzbekistan, Nargis is at the forefront of advancing the fintech landscape in Uzbekistan. Her work goes beyond boundaries, encompassing various notable initiatives:
She's actively involved in designing special capacity-building programs, tailored to empower women entrepreneurs and SMEs led by women in Kazakhstan, Uzbekistan, and Tajikistan. Nargis is dedicated to creating opportunities for women in the business world.
Furthermore, she collaborates closely with development partners to spearhead projects aimed at fostering innovation, economic growth, and improving financial inclusion for the unbanked and underprivileged.
Her engagement with market players and vigilant monitoring of fintech market statistics ensure she remains at the forefront of industry trends and developments. Nargis is a visionary leader with a passion for fostering economic growth, promoting gender equality, and leveraging innovation for the betterment of society.