Web3 – Women in Tech CCA Awards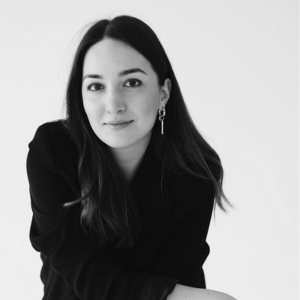 CCA Awards
MARIE GIORGOBIANI
Co-Founder & COO, Arena Games
Marie Giorgobiani, an aspiring lawyer, transitioned her career path to embrace the world of technology, particularly focusing on blockchain and gaming. Marie co-founded Arena Games, a blockchain gaming platform that has garnered international acclaim, earning a spot in the 500 Global portfolio in 2023 and winning pitch contests.
Notably, Marie's contributions were acknowledged by Forbes when she was named one of the winners on the Forbes 30 Under 30 list in Georgia. Beyond her entrepreneurial endeavors, she and her team established Degamefi, a web3 community building organization aimed at promoting blockchain technology adoption and education in the Caucasus region.
Through numerous meetups, web3 hackathons, and conferences, Degamefi has significantly contributed to the region's tech ecosystem. Marie's leadership, expertise, community-building efforts, and commitment to education have made her a standout figure in the tech industry, further solidified by her Forbes recognition. Her vision for advancing Georgia as a blockchain hub is a testament to her passion for technology's potential in shaping the future.