Best Ally – Women in Tech CCA Awards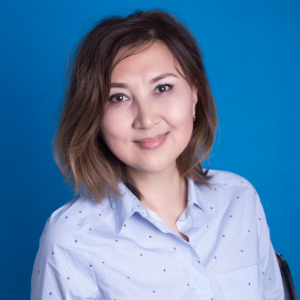 CCA Awards
MARINA DUSHENOVA
Leader of "Women in STEM and Education" Direction, Technowomen Kyrgyzstan
Marina Dushenova, a mechanical engineering graduate from the Frunze Polytechnic Institute. With over 30,000 students taught during her illustrious career as a senior lecturer at the Kyrgyz State Technical University, Marina's impact is far-reaching.
Her contributions extend beyond the classroom, Marina heads the "Women in STEM and Education" campaign for the public association Technowomen Kyrgyzstan. Through this role, she has championed numerous initiatives, including supporting startups and empowering women and girls in the tech realm.
Marina's dedication to mentoring is commendable. She has guided students in various scientific and technical conferences, resulting in their successful achievements. Her commitment to bridging the gender gap in technology is evident through projects that encourage young women to explore STEM fields.
Her leadership qualities, professionalism, and ability to rally like-minded individuals have culminated in impactful projects, including supporting startups and providing free online courses to women in remote areas.