Global Leadership – Women in Tech America Awards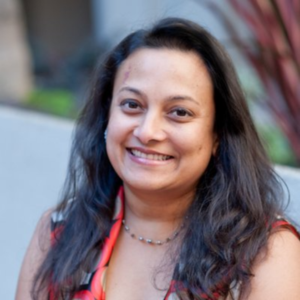 America Awards
NEETI MEHTA SHUKLA
Co-Founder & Chief Impact Officer, Automation Anywhere
Neeti Mehta Shukla stands as a visionary leader and trailblazer. As the Co-founder and Social Impact Officer at Automation Anywhere, she is at the helm of a transformative journey that is redefining how organizations operate in the digital age.
Automation Anywhere, under Neeti's astute guidance, has emerged as a global leader in intelligent automation solutions. Their Automation Success Platform, infused with generative AI, encompasses a wide array of cutting-edge technologies, from process discovery to robotic process automation (RPA), end-to-end process orchestration, document processing, and advanced analytics. Neeti's commitment to a security and governance-first approach ensures that organizations worldwide can harness these tools to unleash productivity gains, drive innovation, enhance customer service, and accelerate business growth.
At the core of Neeti's work is the unwavering belief in unleashing human potential through intelligent automation. Her visionary leadership not only shapes the future of work but also paves the way for a more efficient and collaborative world where technology and humanity coexist seamlessly.