Most Disruptive – Women in Tech America Awards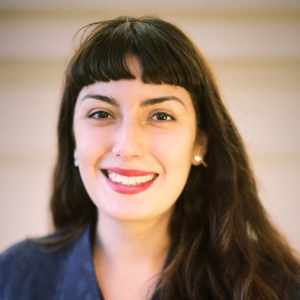 America Awards
SACHA ALANOCA
AI Governance Researcher & John F Kennedy Fellow, Harvard
Sacha Alanoca is a distinguished expert in AI governance. Currently pursuing an MPA (Master in Public Administration) at Harvard University, she holds the prestigious John F. Kennedy Fellowship, reflecting her commitment to advancing AI governance and ethics.
Within the Harvard community, Sacha actively champions responsible AI initiatives. She serves as the Co-Chair of the AI & Emerging Tech Caucus at the Harvard Kennedy School, where she plays a pivotal role in shaping discussions and policies surrounding AI's societal impacts. Additionally, she contributes her expertise as an AI Leader with the Berkman Klein Center for Internet and Society.
Sacha's professional journey includes serving as a Senior AI Policy Researcher and Head of Community Development at The Future Society, a renowned think tank. In this role, she played a key part in coordinating the development of Tunisia's national AI strategy and authored research papers addressing critical AI policy issues, including AI tools for pandemic response.
Sacha Alanoca's expertise extends to international collaboration, as she is recognized as an expert for the OECD's AI Policy Observatory. Her dedication to advancing AI ethics and governance is further underscored by her inclusion in the "100 Brilliant Women in AI Ethics" in 2022. Sacha's Franco-Chilean background adds to her unique perspective and global impact in the field of AI governance.