Arts – Women in Tech Europe Awards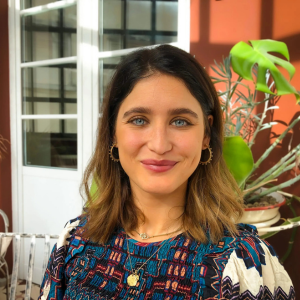 Europe Awards
YAM KARKAI
Co-Founder & CCO, World of Women
Yam Karkai, the visionary founder and Chief Creative Officer of World of Women (WoW), has emerged as a leading figure in the ever-evolving landscape of Web 3.0. Her journey has been, marked by an unwavering commitment to art, representation, inclusivity, and equal opportunities.
Yam's NFT collections are a testament to her dedication to celebrating diversity and elevating the voices of underrepresented groups. Through her digital illustrations, she places women and minorities at the forefront of her artistic universe. Her signature style blends vivid and harmonious color palettes with whimsical, intricate lines, injecting a touch of fantasy into her creations.
Yam Karkai's work is an exquisite reflection of her life experiences and multicultural background. Through her art, she underscores the pivotal role of women's visibility within the Web 3.0 sector, ushering in a new era of empowerment and representation.
The WoW project, an ambitious endeavor, stands as a testament to her vision and creativity. It has garnered substantial recognition, ranking 21st among the top NFTs of all time on Opensea. With her NFTs, Yam aspires to break barriers and invite more women into the crypto space, making it accessible and inclusive for all. Her creation of a universe featuring 10,000 distinct women symbolizes her dedication to authenticity and diversity, reflecting the voices and experiences of individuals from around the globe.
In the digital realm, Yam Karkai is not just an artist; she is a pioneer and a catalyst for change, proving that the Web 3.0 ecosystem is richer and more vibrant when it embraces the diversity and creativity of all.