Most Impactful – Women in Tech MENA Awards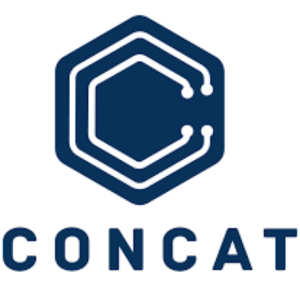 MENA Awards
CONCAT
As a nominee for Forbes 30 under 30 and the recipient of the Wearethecity Social Entrepreneur Award in 2023, Laura's mission is nothing short of transformative.
Laura's journey has been marked by her determination to empower women and youth, particularly within the tech industry. She actively contributes to various civil society organizations and serves as a powerful advocate for female refugee rights.
Since 2018, Laura has been based in the Middle East, addressing global economic challenges, with a special emphasis on refugee and marginalized youth education and employment opportunities. Her groundbreaking venture, CONCAT, founded in 2021, is a web development company led exclusively by refugee and female developers from conflict-affected regions. This initiative is reshaping international hiring practices and dispelling stereotypes about the Middle East.
Laura's relentless dedication has fostered exponential growth for CONCAT, doubling monthly sales and expanding services. Her influence extends globally through workshops, speaking engagements, and advocacy efforts, reaching audiences across 15 countries.
Laura Jardine Paterson's remarkable achievements, including the 2023 Rising Star Award and the 2022 Social Tech Award, reflect her profound impact on creating a more inclusive, diverse, and promising future.