Lifetime Achievement – Women in Tech MENA Awards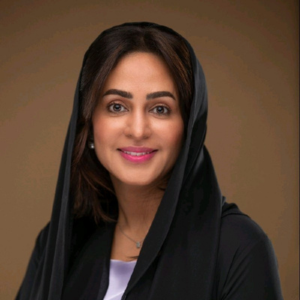 MENA Awards
DR. MARIAM MATAR
Founder & Chairperson, UAE Genetic Diseases Association
Dr. Mariam Matar is not only recognized as the most powerful scientist in the UAE but also holds a prominent place among the top 20 Arab scientists making significant contributions to humanity, according to the British Scientific Community. Her influence and accomplishments extend beyond the realm of science.
Ranked 33 among the "100 most powerful Arabs under 40" in Science by Arabian Business in April 2015, Dr. Matar has garnered numerous accolades for her impactful work. She received the Super Inspiring, Motivating Women Award from UNASCO in 2015 and was honored with the Young Achiever Award by the World Leadership Congress and Awards.
A true pioneer in the field of public education and awareness of genetic disorders, health, and community well-being in the UAE and the region, Dr. Matar holds senior and board-level positions at several public and nonprofit organizations, including Dubai Cares and Reach Mentoring.
Dr. Matar's influence extends to government initiatives, where she played a pivotal role in advocating for pre-marital screening, preventive genetic testing, and successfully implementing legislative changes related to genetic disorders in the UAE. As the first Emirati woman to hold the title of Undersecretary to the Minister of Health in 2006, she shaped blueprints for Public Health and Primary Health Care for the year 2011. Dr. Matar also launched initiatives to expand Primary Health Care (PHC) services in the Northern Emirates, increasing the number of PHC centers from 52 to 97.