Start-Up – Women in Tech CCA Awards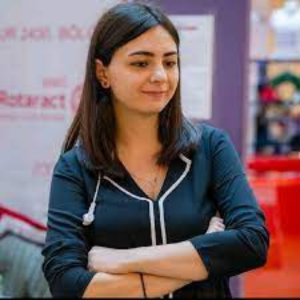 CCA Awards
LEYLA ORUJOVA
Founder & CEO, iCheck Medical App
Introducing Leyla Orujova, an innovative entrepreneur making waves in the world of healthcare technology with her startup, iCheck. Leyla's passion and dedication have led to the creation of a groundbreaking mobile app that harnesses the power of AI to revolutionize healthcare.
iCheck's user-friendly app guides patients through their medical concerns, offering personalized recommendations and potential causes for health issues. It streamlines the process further by enabling users to book appointments with the right doctors, both online and offline, and even provides telemedicine services for prescriptions and recommendations within the app.
Leyla understands the importance of community support in healthcare and has incorporated a forum within iCheck, where users can seek advice from doctors and fellow patients. To ensure the highest standards, only qualified doctors with valid medical licenses are allowed to register on the platform, ensuring trust and reliability.
iCheck has already achieved significant milestones and recognition in the healthcare tech sector, with sponsorship from a major Azerbaijani holding. Leyla's vision and leadership have paved the way for iCheck's success, and her commitment to transforming healthcare through AI and community support makes her a deserving candidate for recognition.