Arts – Women in Tech MENA Awards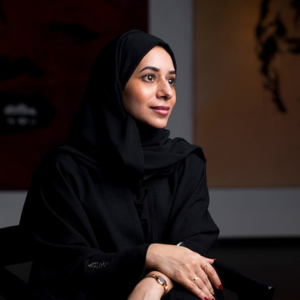 Mena Awards
SUMAYYAH AL SUWAIDI
Digital & Mixed Media Artist
Meet the Emirati artist, Sumayyah Al Suwaidi, whose remarkable talent has earned her multiple prestigious awards and international acclaim. Based in Abu Dhabi, Sumayyah's journey in the world of digital art began back in 1996, and her artistic evolution has been nothing short of extraordinary.
In 2001, she unveiled her inaugural collection, drawing inspiration from the revered late Sheikh Zayed bin Sultan Al Nahyan. Each of Sumayyah's creations begins with a simple sketch or photograph, which she transforms into masterpieces through the skillful interplay of textures, colors, and contrasts, rendering them truly unique and priceless.
Her artistic prowess was first showcased in 2003 in Abu Dhabi, where she exhibited alongside some of the UAE's pioneering artists. Subsequently, her work graced galleries not only across the UAE but also on the international stage, including London, the USA, China, France, Germany, Switzerland, Morocco, and Kuwait.
Sumayyah Al Suwaidi's art reached new heights when it was auctioned by Christie's in 2012 and exhibited at Sotheby's Galleries in London as part of the Three Generations exhibition in 2013. Join us in celebrating this talented artist whose work transcends boundaries and captivates hearts worldwide.